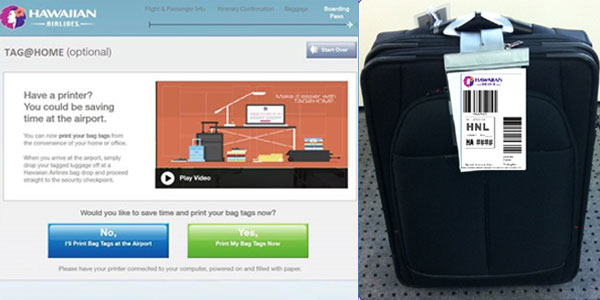 Hawaiian Airlines is undertaking a 60-day trial of home-printed bag tags to test the viability of its new TAG@HOME service. During the trial period, passengers travelling from Seattle-Tacoma and Oakland international airports can print out their bag tags before leaving for the airport by selecting the option during the online check-in process.
The home-printed tag simply needs to be folded and placed in a reusable TAG@HOME plastic sleeve, which can be collected from the airport. Once the tags have been attached to the bags, the luggage simply needs to be dropped at a dedicated Web Check-In Bag Drop counter.
At the end of the 60-day trial, Hawaiian Airlines will assess the performance of the bag tags and passengers' reaction to the project, and the carrier will then "look into offering this option at other airports" if the results are positive.
Hawaiian Airlines' trial of home-printed bag tags follows the rollout of the service in April 2014 by Alaska Airlines, which became the first US carrier to offer the do-it-yourself option. Outside of the US, home-printed bag tags have gained a lot of traction over the last 12 months, with the likes of Iberia, Lufthansa, Air France and Qatar Airways all launching the service.
Learn all about the latest baggage advancements at FTE Global 2014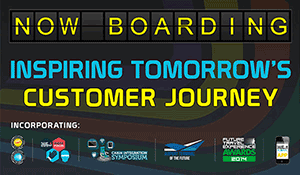 Taking place in Las Vegas from 24-26 September, FTE Global 2014 will include the Baggage Advancements Forum, which will explore the latest baggage-related developments, including home-printed bag tags, permanent bag tags, baggage delivery and common use self-service bag drop, and help to highlight how airlines and airports can create an all-encompassing and consistent baggage offer for passengers.
Senior speakers from the likes of Air France-KLM, McCarran International Airport, Avinor, COWI, IATA, HomingPIN, Bags Inc. and Vanguard ID Systems will participate in this session.
» View the full 'On the Ground' conference agenda
» Register to attend FTE Global 2014