The Future Travel Experience Ancillary Conference will help airlines, airports and their partners understand how they can tap into the power of digital to boost ancillary revenues. A selection of the most forward-thinking low-cost carriers, full-service airlines, airport operators, technology companies, destination partners and vendors will share their future plans and visions, covering a raft of the most pertinent topics in the fields of ancillary revenue, retailing and merchandising. Attendees will receive inspiration on how they can optimise their ancillary strategies at every step of the passenger journey – Booking, Pre-Travel, Airport, Inflight, Arrival and Post-Travel.
2020 conference information will be available soon. Click here to subscribe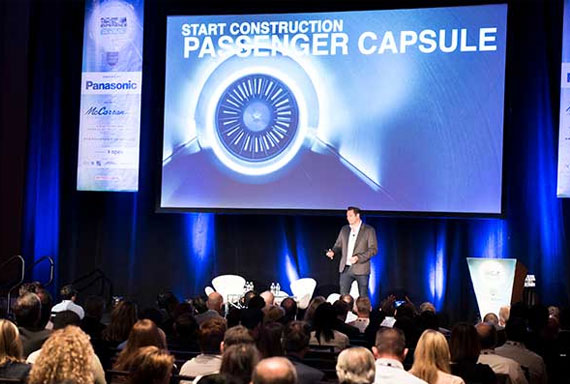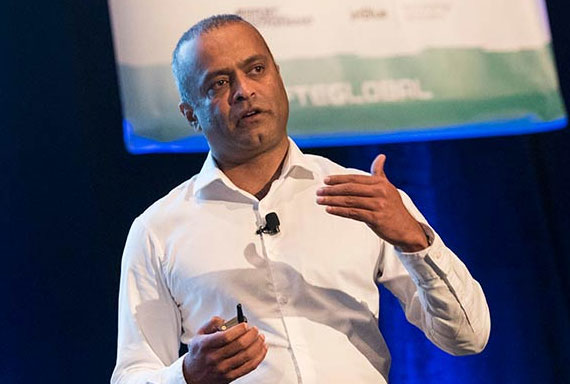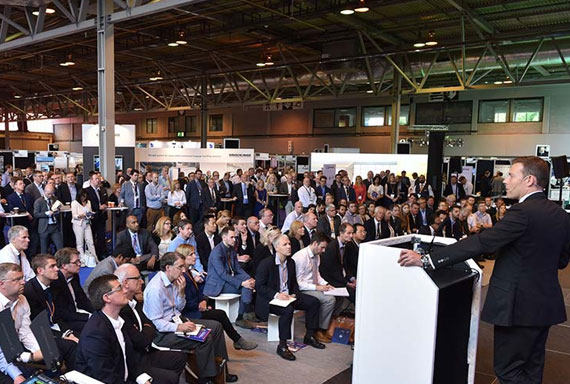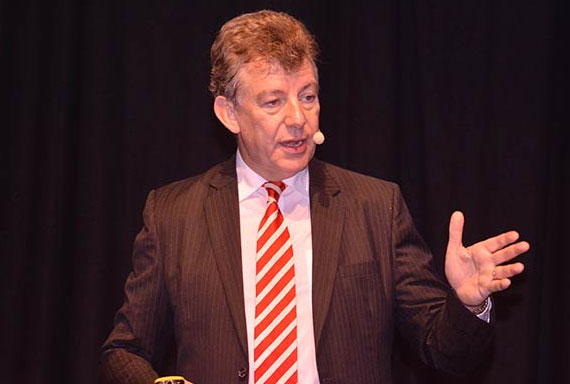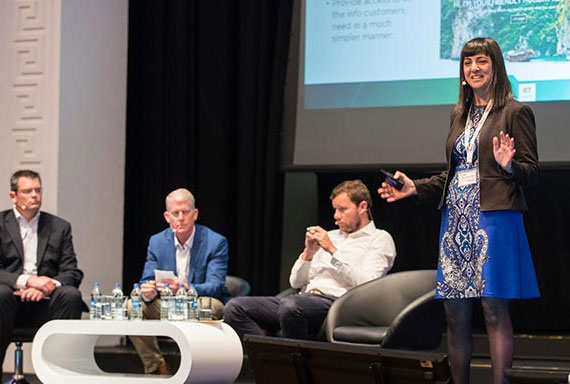 FTE APEX Commercialising IFEC Summit
In addition to our established conference track on ancillary and to better reflect the integration efforts underway between FTE & APEX, we are delighted to announce that attendees in Dublin will also be able to enjoy this new conference track to deepen their understanding of how they can advance their commercial offer in the inflight space.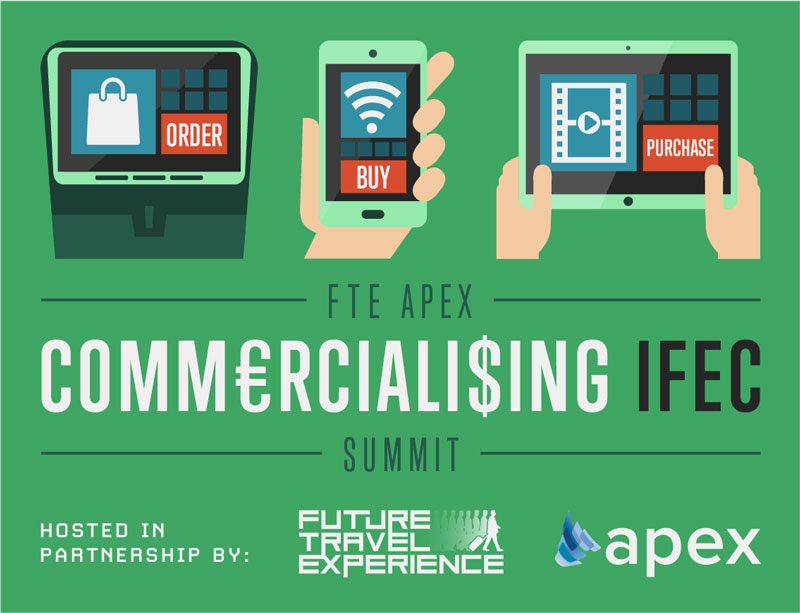 This conference was held in 2019
Tuesday 18th June 2019 - Day 1
Tuesday 18th June 09:30 - 17:00
FTE Innovation & Startup Hub Live (members only)
The FTE Innovation & Startup Hub is the industry's only network designed for the organisations and individuals who are at the forefront of innovation in the air transport sector. It has been developed to make it as easy as possible for corporate innovators and startups in the air transport sector to engage in meaningful discussions and lay the foundations for future collaboration. The members-only FTE Innovation & Startup Hub Live Day is the platform by which we will facilitate face-to-face engagement between our Corporate Partners and startup/scaleup members. Interested in joining? Find out more here.
Tuesday 18th June 12:30 - 17:30
Istanbul Airport tours (led by İGA)
Headline Partners İGA will facilitate guided tours of the ground-breaking new airport for premium delegates. Istanbul Airport, which opened in October 2018, has been constructed over an area of 76.5 million square metres to the north of Istanbul, 35km from the city centre. The construction is being carried out in four phases and once complete, the new airport will host flights to more than 300 destinations with an annual passenger capacity of up to 200 million.
Wednesday 19th June - Day 2
08:45 - 08:45

Wednesday 19th June 09:15 - 10:30
Welcome Address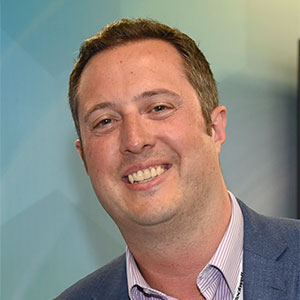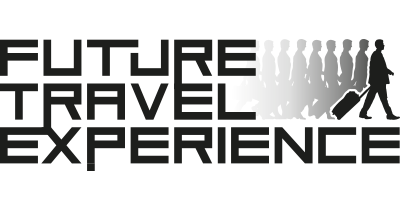 Daniel Coleman
Founder
Future Travel Experience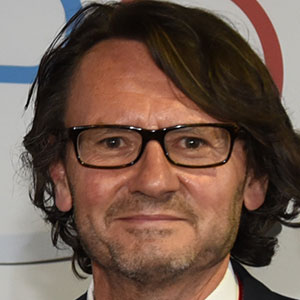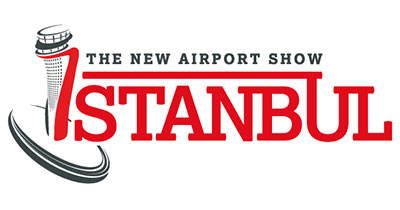 Paul Hogan
Event Director
The New Airport Show Istanbul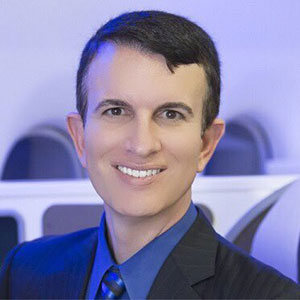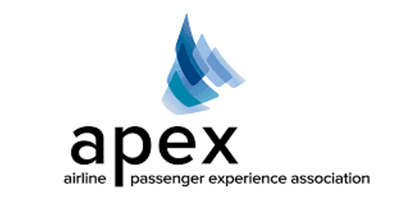 Joe Leader
CEO
APEX & IFSA
KEYNOTE ADDRESS
How to become a digital powerhouse in today's mobile-first world – lessons from an e-commerce giant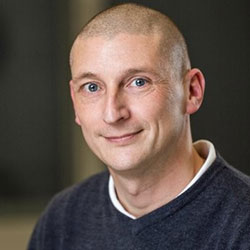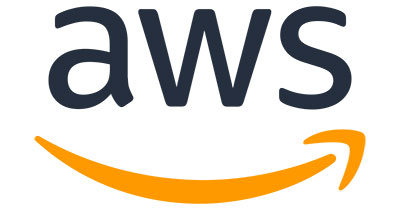 Paul Armstrong
Enterprise Solutions Architect
Amazon Web Services
Keynote Address
Exclusive unveiling of "Air Transport 2035" – a unique FTE/Fast Future Crowdsourced Think Tank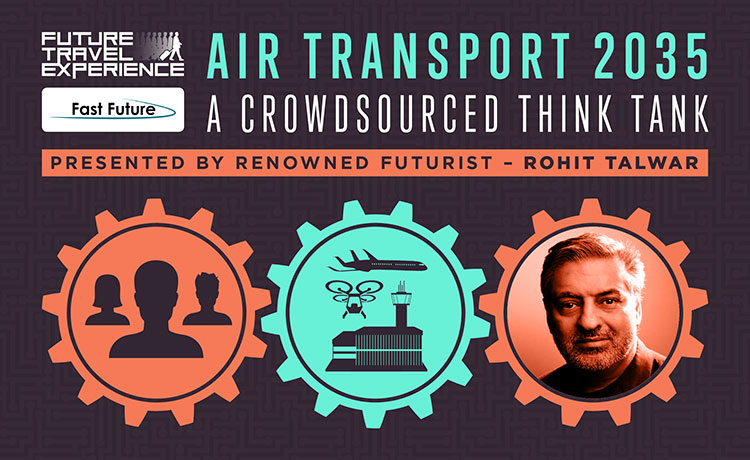 Rohit Talwar is a global futurist who has captivated past FTE audiences with his cutting edge insights on the future of the sector.
In partnership with Fast Future, we have launched "Air Transport 2035" – a new Think Tank exploring the different possible scenarios and strategies that could emerge for the sector.
In this, our latest and most ambitious Think Tank project yet, we will invite our entire ecosystem to contribute their thoughts on the key drivers of change and potential scenarios for the industry, and help shape a portfolio of Industry Blueprints. These will outline scenarios of what the air transport industry around the globe could look like in 2035, the winning strategies required by players of different scale in major markets, and how all stakeholders should prepare themselves to thrive within it. Ahead of FTE EMEA & FTE Ancillary 2019, we will survey the industry and our Advisory Board members on these issues, and use this input as the foundation for the keynote presentation from renowned futurist Rohit Talwar.
Wednesday 19th June 11:00 - 11:30
Insight and inspiration from the FTE Ancillary Advisory Board
First Working Session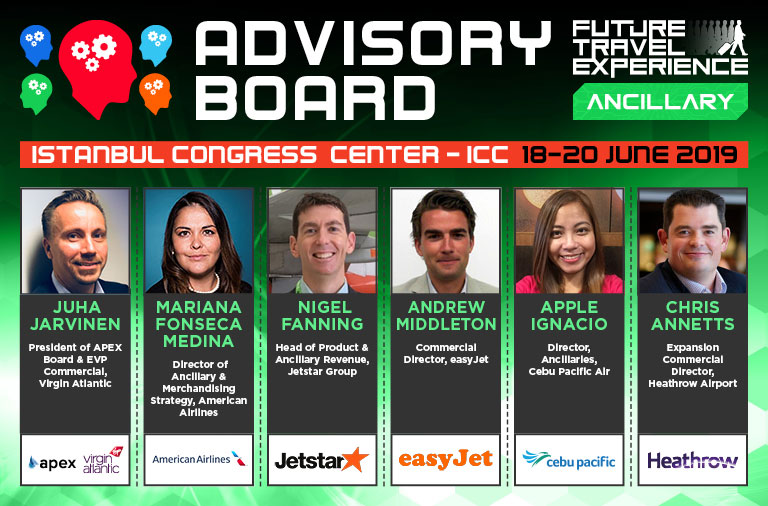 Moderator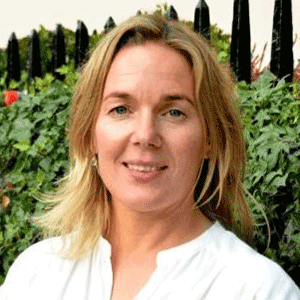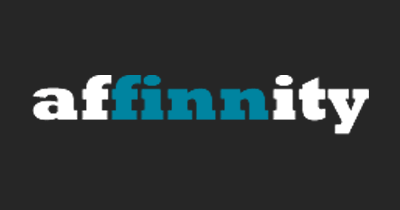 Sinead Finn
Director
Affinnity
Members of the FTE Ancillary Advisory Board will take to the stage to participate in a scene-setting panel discussion. Is it realistic for airlines to become fully-fledged retailers? Are they ready to take the plunge? What are the secrets to great personalisation? How crippling is GDPR to these ambitions? What's holding them back? Should airlines be focusing on being better at traditional ancillary sales like baggage or is there real opportunity in new revenue streams? These questions, and more, will be at the heart of the discussion.
Onsite Advisory Board Panellists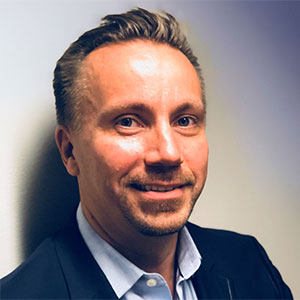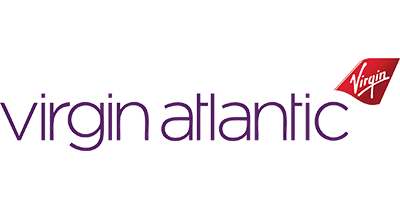 Juha Jarvinen
EVP Commercial
Virgin Atlantic Airways and President of the Board of Directors, APEX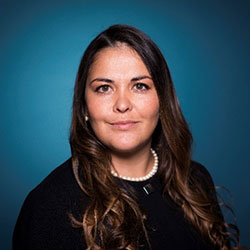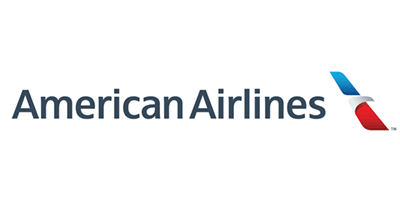 Mariana Fonseca Medina
Director of Ancillary & Merchandising Strategy
American Airlines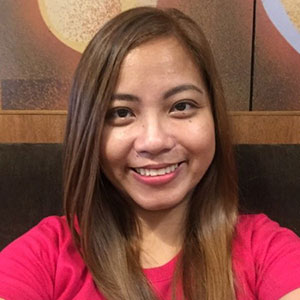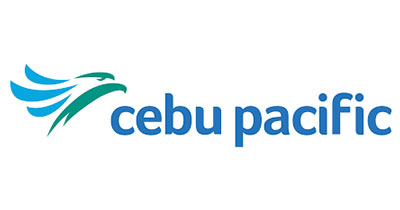 Apple Ignacio
Director, Ancillaries
Cebu Pacific Air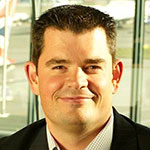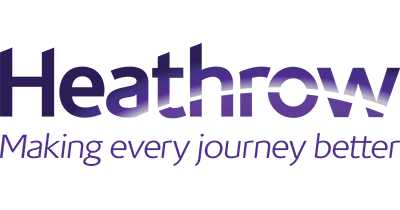 Chris Annetts
Expansion Commercial Director
Heathrow
Wednesday 19th June 11:30 - 12:30
The Future of Distribution – how can airlines maximise revenues through direct and indirect channels?
Second Working Session

Moderator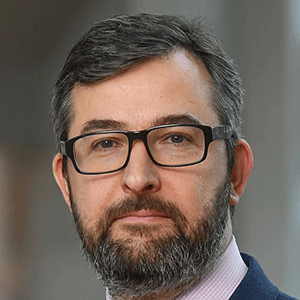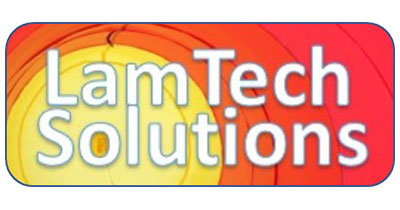 Simon Lamkin
Chief Executive Officer
LamTech Solutions & former CIO of Brussels Airlines
Panellists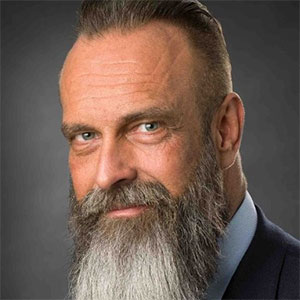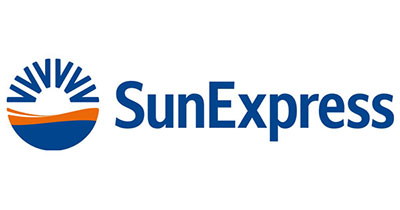 Marcus Motzkuhn
Manager Digital Distribution & Solutions
SunExpress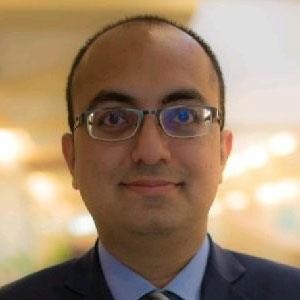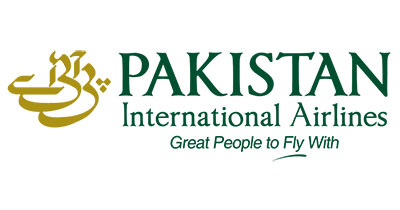 M. Osama Sheikh
Project Manager – Technology & Innovation
Pakistan International Airlines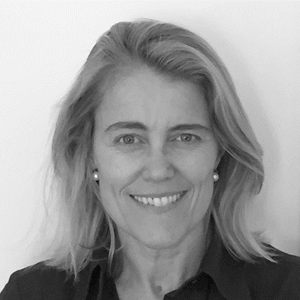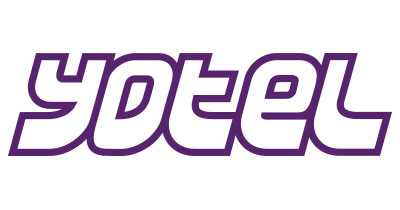 Lisa Bovio
Chief Commercial Officer
YOTEL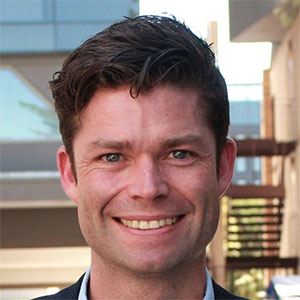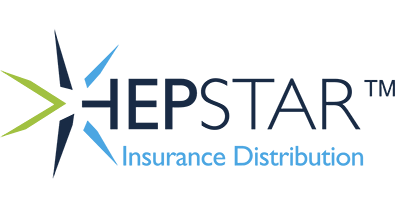 Brett Dyason
Co-Founder & CEO
Hepstar
Questions to consider
What difference will NDC really make to airlines and what will come next?
What do airlines and hotel groups want the role of GDSs to look like in the future?
What more can be done to solve the disparity in how airlines distribute and optimise their content across various channels?
Is there a willingness among airlines and hotel groups to make the most of the indirect distribution potential?
What role might tech giants like Google, Amazon, Airbnb, etc play in the airline distribution space?
What role, if any, will blockchain play in airline distribution in the future?
Wednesday 19th June 13:30 - 13:45
Special Presentation - Inspiration from the FTE Ancillary Advisory Board
A 15-minute case study from an Ancillary Advisory Board member, providing insight into how their airline is leveraging digital and technological developments to increase ancillary revenues.
The future of e-commerce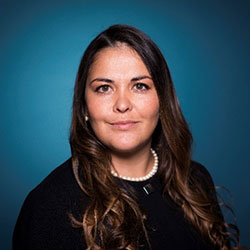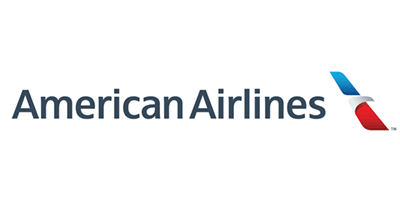 Mariana Fonseca Medina
Director of Ancillary & Merchandising Strategy
American Airlines
Wednesday 19th June 13:45 - 14:30
The FTE Ancillary Startup Competition Pitch Session
Third Working Session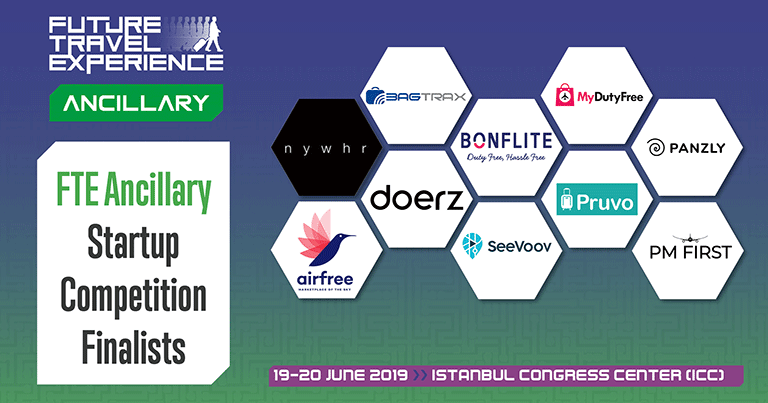 Moderator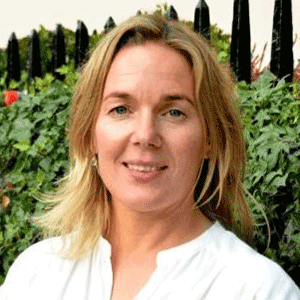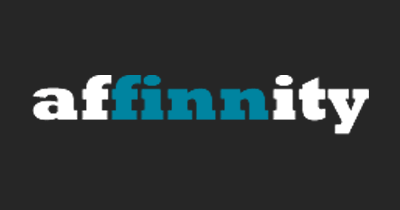 Sinead Finn
Director
Affinnity
Details
The 10 finalists in the FTE Ancillary 2019 Startup Competition will deliver elevator pitches on their unique capabilities to win votes from our audience who will decide our grand winner.
Wednesday 19th June 15:15 - 16:15
Boosting Post-Booking Ancillary Revenues During the "Golden Selling Window" – how can airlines boost traditional ancillary sales while tapping in to new revenue opportunities in the window between ticket booking and departure?
Fourth Working Session

Moderator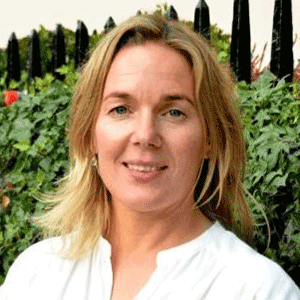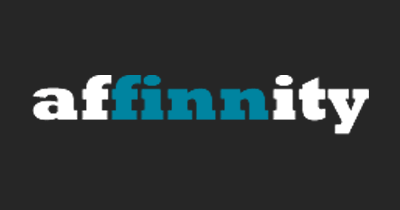 Sinead Finn
Director
Affinnity
Presenters
Aeromexico is delivering consistent double-digit growth in ancillary revenues. How is the carrier leveraging digital channels to boost ancillaries through effective upselling?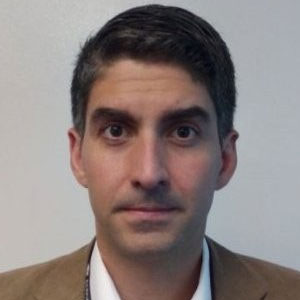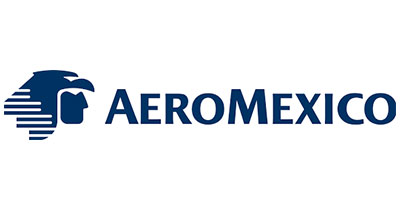 Emilio Chacon Monsant
SVP Ancillary Revenues & Direct Sales
Aeromexico
What are the challenges and opportunities for an LCC in selling ancillaries to Indian consumers and how is IndiGo creating opportunities within those limitations?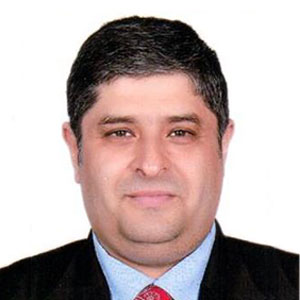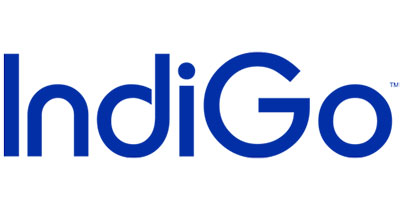 Niraj Batra
Associate Vice President- Ancillary Revenue, Business Development & Distribution
IndiGo
How is TUI taking advantage of its unique booking relationships with holidaymakers to drive ancillary sales through technology and innovation?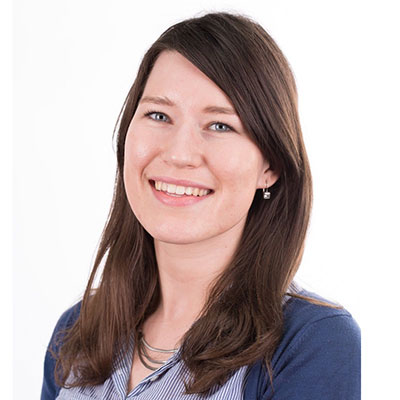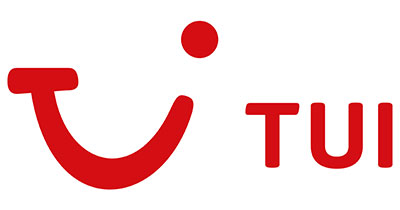 Katarina Hlavata
Senior Ancillaries Manager
TUI
How can airlines use technology to boost traditional ancillary sales – baggage, seats, etc?
How can airlines use mobile to extend the engagement window with their customers?
How important a role should mobile play in boosting revenues during the "golden selling window"?
How can airlines promote and deliver last-minute ancillary upsells when the passenger is at the airport?
In the age of GDPR, how can airlines deliver truly personalised offers to customers after the ticket has been booked?
Wednesday 19th June 17:00 - 17:50
Day 1 Closing Session for "Ancillary" and "Digital & Innovation" conferences

Moderator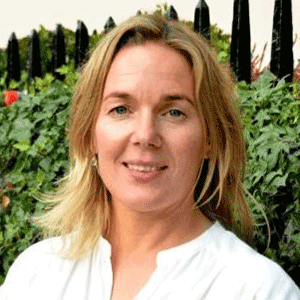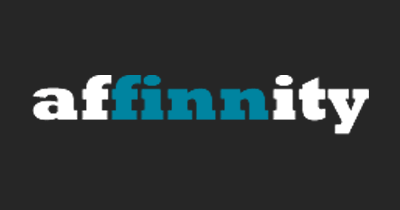 Sinead Finn
Director
Affinnity
Presenters
How is easyJet digitally optimising its proposition to meet the evolving needs of its passengers whilst creating new revenue opportunities?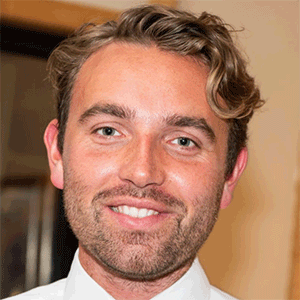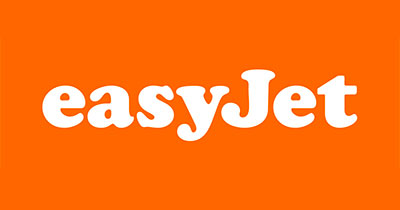 Ben Robertson
Product Manager - Ancillary Revenue
easyJet
Inspiration from the hospitality sector on how travel stakeholders can use data, video and tech to reach their customers in new and unexpected ways, using different canvases in digital to tell stories.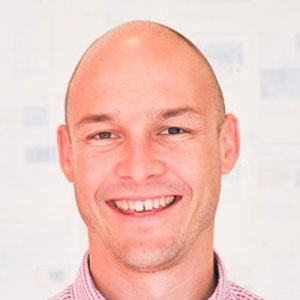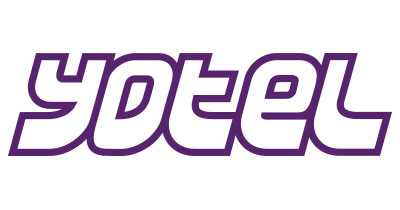 Matthew Elgie
Digital Director
YOTEL
Consumer retailing insights and trends that could affect Travel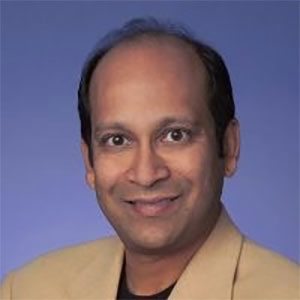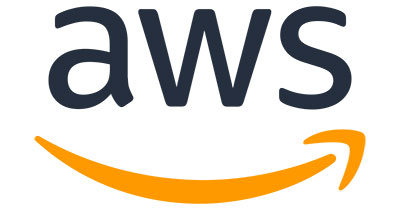 Ravi Bagal
Head of Worldwide Business Development, Consumers and Retail
Amazon Web Services
Wednesday 19th June 17:50 - 18:00
FTE Ancillary Awards Ceremony

The 3rd Future Travel Experience Ancillary Awards will also take place in Istanbul and recognise the three most pioneering airlines in the world that have tapped into digital advancements to create new ancillary revenue streams across the passenger journey.
Wednesday 19th June 19:30 - 22:30
Gala Evening beside the Golden Horn
(Open to Premium Pass Holders Only)

"An evening beside the Golden Horn"
The Gala Evening hosted by Turkish Airlines, will be held at the Haliç Congress Center where delegates will enjoy the finest Turkish entertainment, dining and hospitality.
The Golden Horn, also known by its modern Turkish name Haliç, is the primary waterway between the Bosphorus and the Sea of Marmara. The venue, is a statement of this modern mega-city's regeneration, framing a spectacular waterfront of grand properties which are a symbol of Istanbul's beauty and richness.
Thursday 20th June - Day 3
Thursday 20th June 09:00 - 09:30
Day 2 Joint Keynote Session

KEYNOTE ADDRESS
Changing the way one of the world's largest airline groups creates end-to-end future products, services and experiences for more than 140 million guests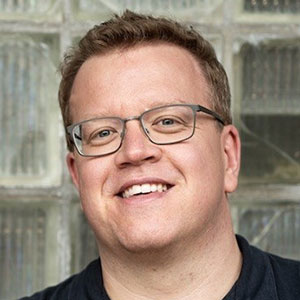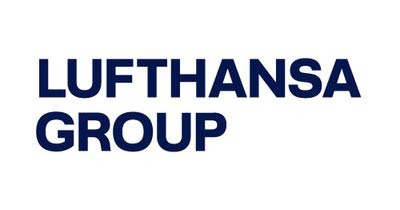 Guido Woska
Head of Passenger Experience Design (Lufthansa, SWISS, Austrian)
Lufthansa Group
Thursday 20th June 09:30 - 10:30
Boosting Revenues at 35,000 Feet – inflight retail & ancillary innovation case studies
Fifth Working Session

Special Presentation
Exclusive Thought Leadership Presentation: The future of personalisation – from onboard cameras to leveraging passenger data onboard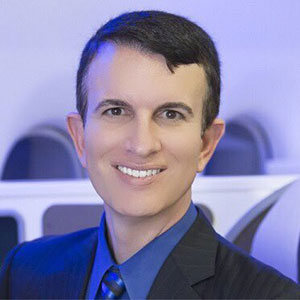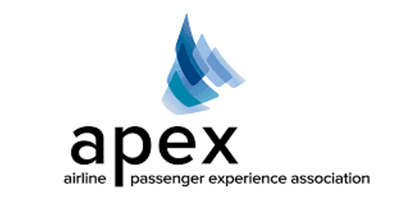 Joe Leader
CEO
APEX & IFSA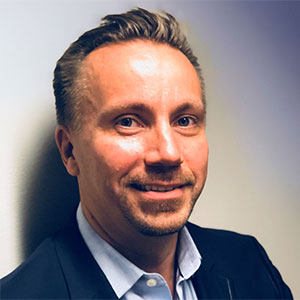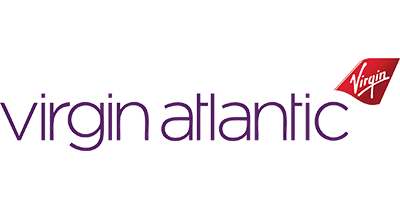 Juha Jarvinen
EVP Commercial
Virgin Atlantic Airways and President of the Board of Directors, APEX
Presenters
How has Finnair leveraged its inflight entertainment and connectivity (IFEC) platform to increase ancillary revenues, and what does the carrier have planned next?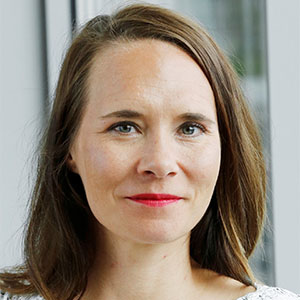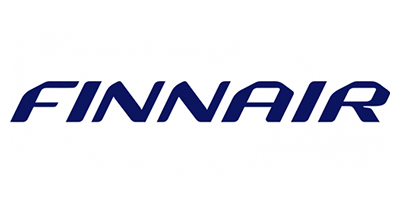 Tiina Tissari
VP Ancillary Business
Finnair
Revenue Driven Innovations in IFEC – Pegasus & Immfly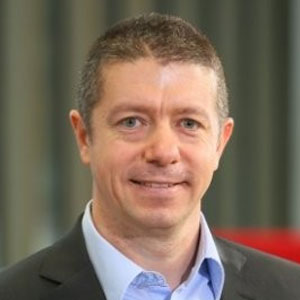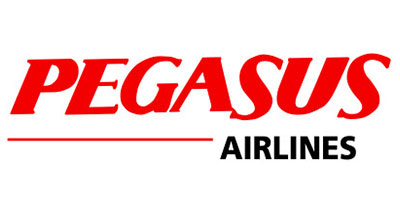 Onur Dedekoylu
Senior Vice President - Marketing and e-commerce
Pegasus Airlines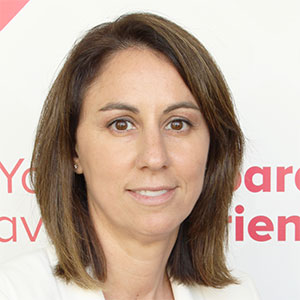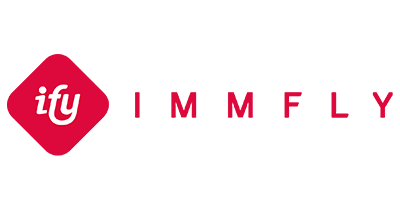 Maria Cardenal
Ex-Vueling and actual Product & Digital Services Director at
Immfly
Can technology alone boost inflight revenues?
What role should flight attendants play in boosting onboard revenues and what support do they need to enable them to sell/upsell?
Does traditional inflight retail have a future?
How much scope is there for more creative inflight brand partnerships?
Is it realistic to expect IFEC to become a revenue generator rather than a cost centre?
Thursday 20th June 11:45 - 12:45
New Product and service approaches

(Joint with Ancillary conference)

(Joint with Up in the Air Conference)
APEX CUSTOMER EXPERIENCE SESSION

Moderator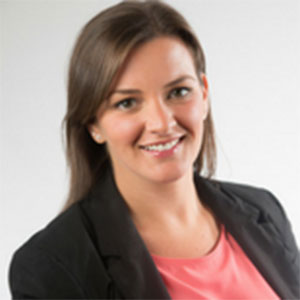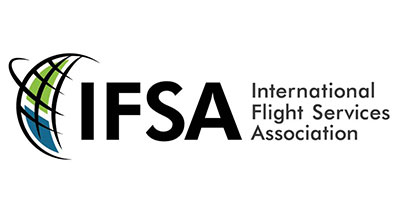 Lauren Costello
Executive Director
IFSA
Case studies
How is the product and service approach at Aer Lingus evolving as it works to become the leading value carrier across the North Atlantic?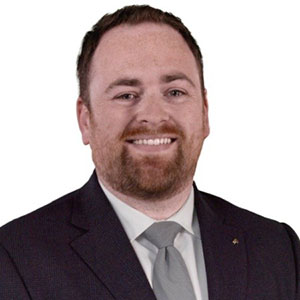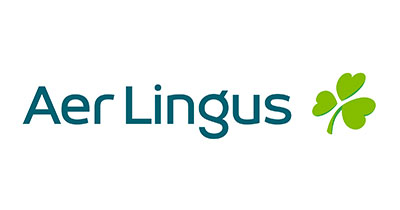 Marc Giles
Head of Guest Experience
Aer Lingus
How is AtlasGlobal evolving its inflight proposition as its expands its network and adds wide-body aircraft to its fleet?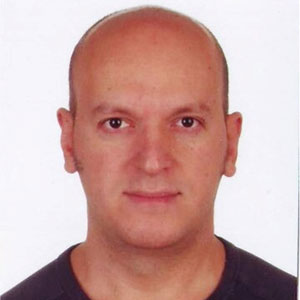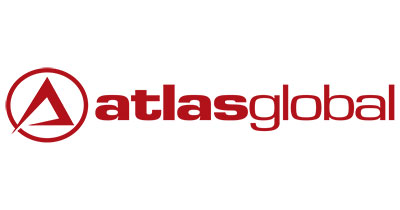 Abdullah Nergiz
Customer Experience Director
Atlasglobal
Thursday 20th June 14:00 - 15:00
The future of commercial activities on the airport

(Joint with Ancillary conference)

(Joint with Future Airports Conference)
Seventh Working Session

Moderator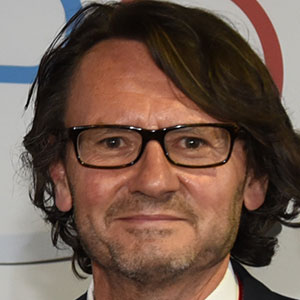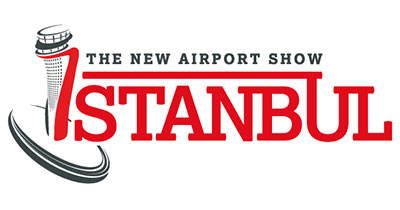 Paul Hogan
Event Director
The New Airport Show Istanbul
Presenters
Update on the BARTA (Brand, Airline, Retailer, Technology, Airport) initiative, which was launched at FTE Ancillary 2017

This ground-breaking cooperation harnesses digital technology and forms new commercial relationships between all stakeholders to drive passenger spending both at the airport and onboard aircraft.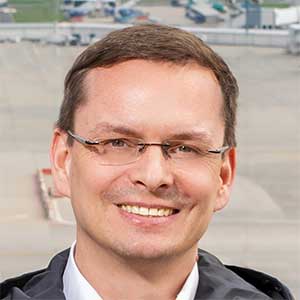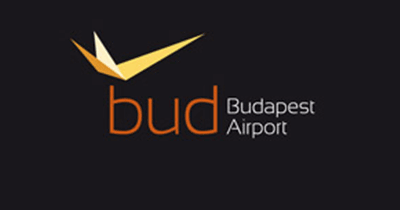 Mirko Fechner
Head Of Business Development
Budapest Airport
How future retail can be the game-changer for airports, airlines and independent lounge operators, and take customer experience and revenues to new heights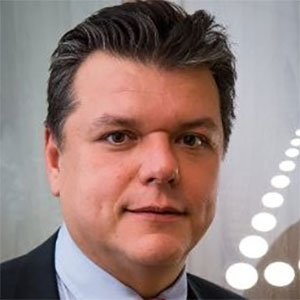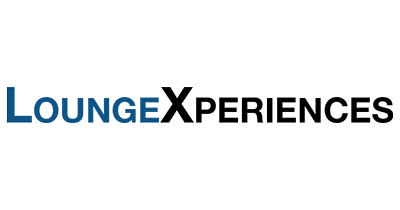 Andrea Boni
Founder, LoungeXperiences and former Vice President Marketing, Innovation and Business Development at Brussels Airlines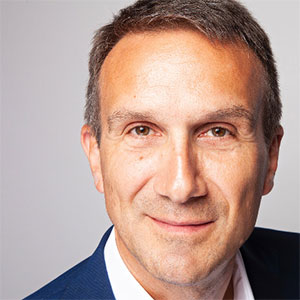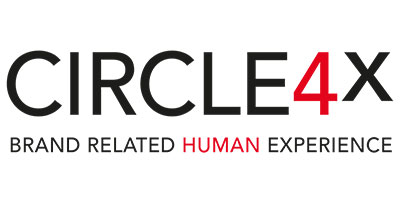 Michele Fuhs
Founder of Circle4x and former Head of Future Retail of BMW

Thursday 20th June 16:30 - 17:30
Istanbul Airport tours (led by Turkish Airlines)
Open to Premium Pass Holders Only

Turkish Airlines will lead guided tours of their new home, Istanbul Airport, which will change the experience of travelling with its advanced technologies and extraordinary capacity. Delegates will gain invaluable insights on the customer journey strategy, from self-service approaches through to the ground-breaking lounge.
Testimonials
Exhibitor & Delegate Testimonials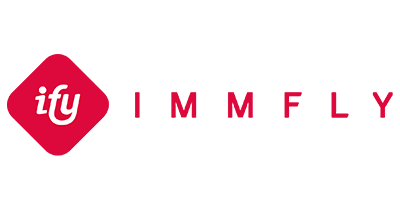 It's always a great experience at the Future Travel Experience conferences. It is a very nice opportunity to meet my colleagues and continue the networking. There are always very impressive presentations from the speakers and always very well moderated. So, it's been very helpful to better understand current issues.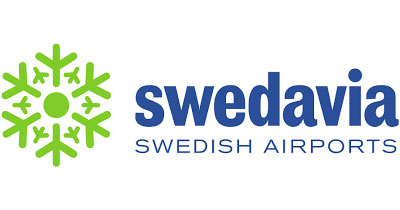 "The first thing I like is that it's forward leaning. I'm a digital innovation manager so for me it's not always about today; it's also about tomorrow and what will happen next so this event has been impressive for me. FTE is the only one that does this in a good way."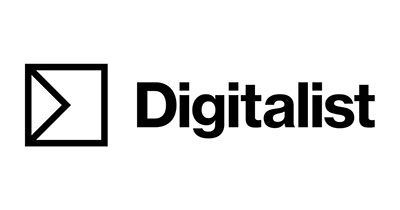 One of the areas that we are focusing on is the travel experience, so we are working with airports and airlines. One thing that is really good is that you have a lot of the aviation companies like airlines and airports. I also really like the 1-2-1 networking app.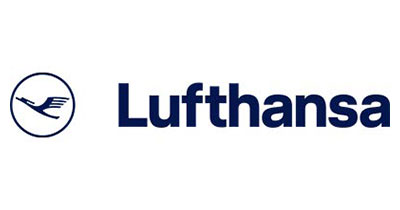 "I was particularly interested in the Digital & Innovation conference and it was very interesting to see what other companies do in terms of innovation."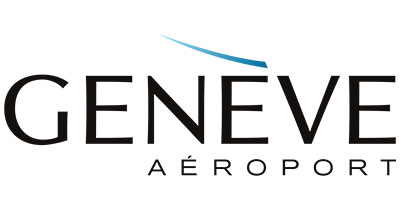 "It is my first time at FTE and I have had a very good experience. It is definitely different than other conferences. The Co-creation session was a great way to bring together people that didn't know each other and we saw that after an hour and a half of brainstorming we could come up with an idea of a product that people like."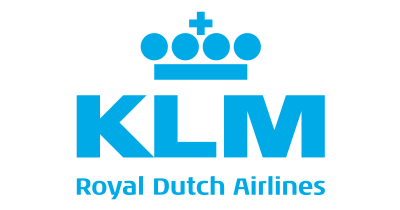 "What I really like about this event is that it is about reinventing the future together and you can really feel that everybody that has a role in creating this ecosystem is here, such as airlines, airports, and other companies. So, this really inspires me."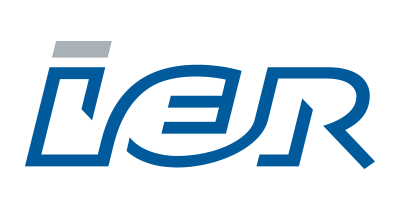 "The conference sessions have contained a lot of good information. The topics covered have been very interesting. I particularly enjoyed the keynote presentation. We have used the One-to-One Meeting System, which has been very useful. The networking opportunities have been excellent."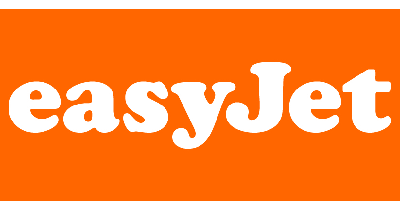 "It has been a very interesting event. The subjects discussed in the conference sessions have been very well targeted. From a networking perspective, we have met some good new contacts. The exhibition features some interesting companies."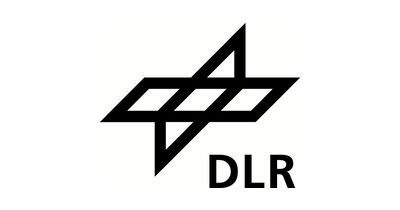 "The event has been very good in terms of meeting the right airline and airport executives. I am working on the PASSME project, and there have been lots of relevant people to meet here at FTE Europe. The networking opportunities have been excellent."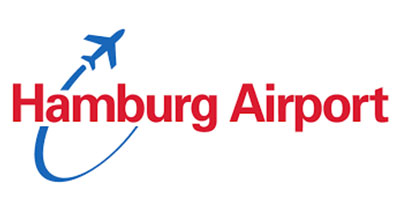 "The conference sessions have been really interesting. It is a good size show for networking and exchanging ideas with people. We have certainly been meeting the right people here. We have been using the One-to-One Meeting System, which has been a very useful initiative. The party at the Guinness Storehouse was, of course, good for networking. The exhibition has also been very interesting."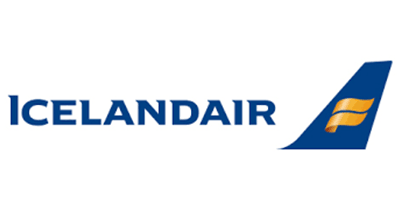 "For me, the event has been excellent. It is a very personal event and easy to connect with the right people. The conference topics have been very interesting, and there has been a very good level of interaction between the speakers and the audience."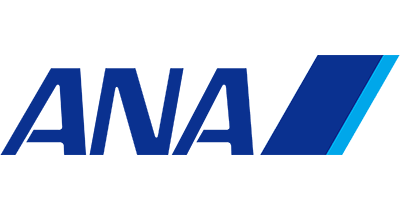 "I am very satisfied. I came last year as well, and this time it was even better. It has been interesting to have the innovation sessions. The networking has been excellent, and I have spoken with several vendors in the exhibition."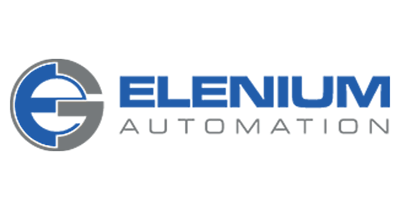 So, for us the exhibition was really great. It has been basically a day and a half of non-stop client interaction with people at the right level about our solutions. We had a lot of good leads from it and it's been a very positive experience for us.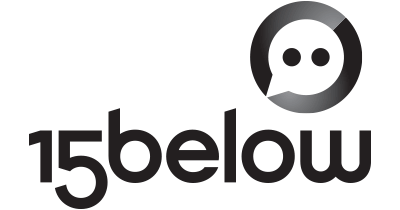 "Epic. We've got 13 solid leads from big airlines. The networking tool is awesome. We do a lot of trade shows and I have to say the 1-2-1 networking tool has made a big difference."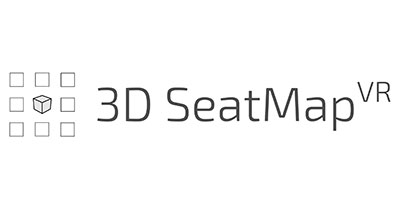 We're very happy. It's been one of the best shows for us so far as it's been very focused. We had a lot of meetings set up before the show and I think we've had more than 20 airline meetings, and we've received very good feedback.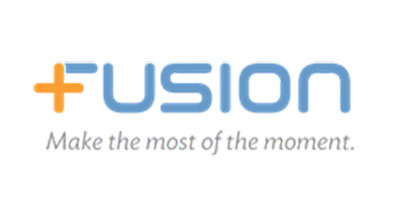 "It's been a great show for us with lots of good meetings; the number of airlines here has been good for us. The app has been very efficient."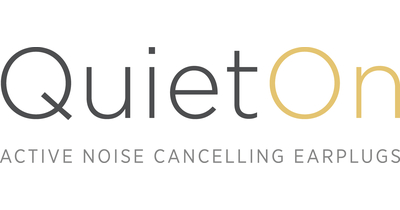 "We have a booth here and it has been a very good event for us the past two days. We have met a lot of airlines which we are targeting because of our product. Through FTE shows, we managed to secure partnerships with Qatar Airways and Singapore Airlines and we really launched the business in that sense. The conferences here were really good."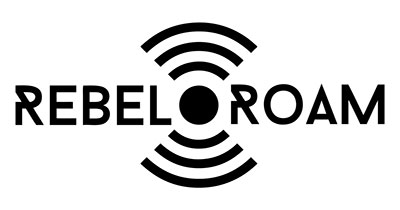 "It's very good to have everybody together, to see the corporates and startups together. It's been valuable to attend."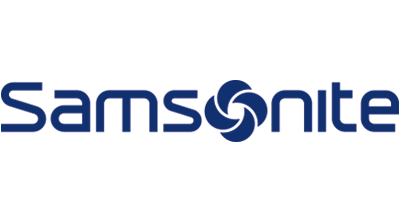 "The show has been very good for us. It is a very personal event – the networking is fantastic, and people are very open to talk. It has been very busy for us, and we have had good time during the breaks to speak to visitors."