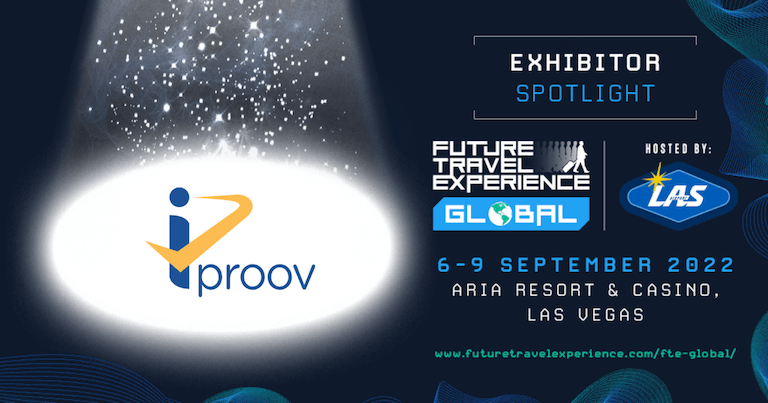 Biometric Travel & Check-In
The acceleration of contactless travel in 2020 has been unprecedented. Technology projects that were once focused on easing passenger congestion are now of critical importance to both human health and business survival. iProov is working with travel organizations to facilitate contactless travel using facial biometric technology.
Maximize contactless travel with biometrics
Reduce passenger congestion
Provide security, usability, and privacy
What makes your products / services stand out?
---
Increases Convenience
Verify remotely prior to arrival at an airport or border, reducing wait times at the airport or border crossing, creating a more convenient travel experience.
Secure Remote Verification
Secure remote verification prior to arrival at an airport or border crossing offers a higher level of security and protects against a range of threats, including face morphing, without the need for additional checkpoint processes.
Enhances Personalization
New opportunities for highly personalized traveler experiences created thanks to advance information about travelers before they arrive at a border crossing or airport.
What brings you to the EXPO this year?
---
iProov enables secure and efficient remote face biometric verification prior to arrival at the gate or border for travelers. We are here to revolutionize the way we travel.
Why should visitors come to your stand and what can they expect to see?
---
Come see how we can change the travel experience to effortless, secured, and quicker airport experience.
What do you think is the biggest lesson that the industry will take away from the COVID-19 crisis?
---
A new consumer survey released by iProov, the world leader in biometric face authentication technology, found that travelers do not find the airport check-in process a relaxing first step to a destination. In fact, a majority of those surveyed would prefer to streamline the process to go straight from their couch at home to the gate in as few steps as possible.
Eighty-five percent (85%) of the 16,000 respondents in eight countries would use or would consider using a ticket/ID check from home. Further, 70% of respondents said the first step of the journey–waiting in long check-in lines–is the most annoying part of traveling.
So, how can airports and airlines reduce the bottlenecks during journeys using check-from-home services to make the travel experience more convenient for consumers? Secure remote verification technology enables travelers to complete their ticket and ID checks from the comfort of their homes, so they don't need to do it at the airport. The key to this process is facial biometric verification and authentication.