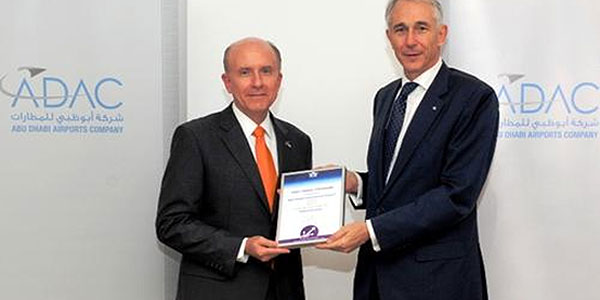 The success of IATA's Fast Travel initiative in 2011 has been partly driven by strong support among airlines and airports in Asia. The overriding aim for 2011 was to deliver all five Fast Travel projects at five major airport/airline locations, and this was surpassed, with a total of seven locations delivering bags-ready-to-go (self-tagging and fast bag drop); document check; self-boarding; flight re-booking; and bag recovery (lost bag registration).
In addition to four European locations, successful implementations were achieved by Etihad at Abu Dhabi, Air China at Beijing, and Air New Zealand at Auckland.
"We are seeing strong growth of Fast Travel initiatives in Asia," explained Paul Behan, Head of Passenger Experience at IATA. "For example, we have learned from the systems providers in China that more than 33 million passengers will have used self-service check-in during 2011 across all delivery channels, which shows strong growth in what is a very short timeframe since the launch of these new services relatively recently. We expect the growth to continue strongly in 2012 and beyond."
While self-service is continuing to increase in general in Asia, as is highlighted by the sharp surge in uptake in Mumbai, Bangalore Airport's plans to further embrace self-service, and Air China's self-service expansion, Behan explained that offering passengers choice is more important than forcing self-service facilities upon them. This approach is reflected in Singapore Airlines' decision to remove their self-service kiosks from Changi Airport due to low usage. Essentially, the airline offered a self-service option before deciding that the demand among passengers didn't in fact exist.
Behan said: "IATA has always promoted choice for different markets, airlines and passengers. In terms of actual delivery channels (kiosks, web or mobile), our view is that the end result, more self-management of travel is the real goal and so whatever tools are appropriate will win the day in terms of convenience and choice."
Evolving self-service kiosks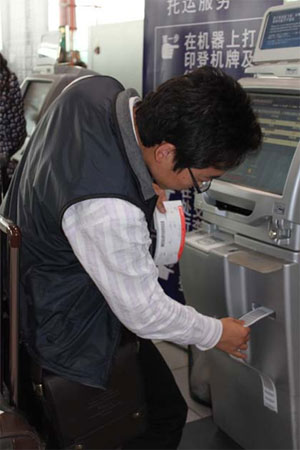 While the Singapore Airlines case may prove that in that particular instance, self-service kiosks were not required in their current guise, this does not mean that there is a risk of kiosks becoming altogether obsolete.
Behan continued: "For example, we are seeing self-service entering the realm of government processes (immigration in/outbound) and so specific devices have a role to play. However, we are still seeing strong growth in kiosks in other markets and so we don't feel that kiosks are going away anytime soon. Rather, we will see the rise of "passenger processing devices" and in the areas of biometrics collections, passport scanning, bag tag printing at the airport, and secure transaction of ancillary services, the kiosk still has a vital role to play, but may look very different in the future."
IATA's plans for 2012
Having experienced another strong year in 2011, the Fast Travel initiative naturally remains a priority for IATA, and ambitious plans are in place for 2012. Over the course of the next 12 months, IATA will drive the programme towards mass deployment and has set a target of achieving 100 airline/airport pairs with a minimum of three Fast Travel projects implemented.
To help achieve this, the Association will provide the necessary tools and information to support the target locations. "These tools include Implementation Guides and promotional activities at industry events," Behan said. "We will use the global IATA network to work closely with the targets on a regional and local basis."
If 2011 is anything to go by, Asia could well be primed to be one of the standout Fast Travel performers in 2012.
AT FTE Asia 2012, Paul Behan, Head of Passenger Experience, IATA, will chair the Second Working Session entitled 'Is Asia now ready to embrace a travel experience centred around self-service initiatives?' and will also participate in the Sixth Working Session – 'Addressing government issues – security, immigration and border control'.
» View the full FTE Asia 2012 conference programme
» Register to attend FTE Asia 2012