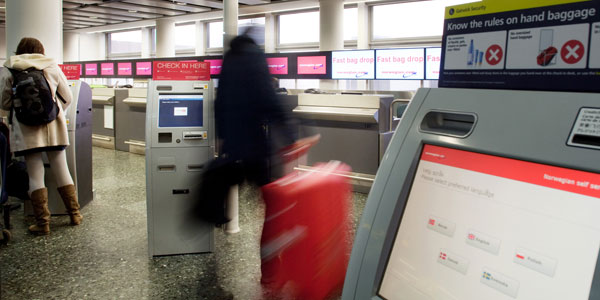 Ahead of his address at FTE Asia 2013, IATA's Head of Passenger Experience Paul Behan revealed to FTE that a personalised air travel process in which the traveller has control is crucial to the enhanced passenger experience of the future. The International Air Transport Association's voice on the quality of airport services for the passenger, Behan explained that travellers are increasingly seeking an airport journey that is individualised to their needs and tailored to their trip.
The need for mobile portability
"Mobile portability is really going to be the big game changer over the next couple of years," commented Behan. "The degree of personalisation that the passenger wants is growing, and every passenger requires slightly different things. Particularly important is the use of their own personal devices such as smart phones and tablets." Here, IATA has two priorities: to increase the value for the passenger around self-managed travel, and to develop the initiative in a way that gives the passenger the ability to control their own airport journey in their own personal style.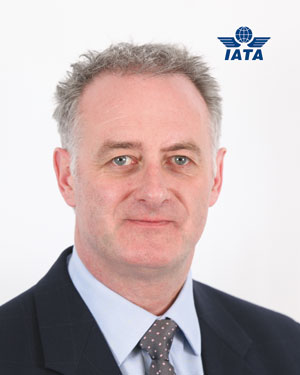 Behan added that the advantages of mobile portability in passenger processing are clear, and the rapid growth in usage of mobile check-in innovations since their widespread implementation in recent years is indicative of travellers' willingness to embrace such technology. "It's liberating for passengers," Behan stated. "Electronic travel documents, too, eliminate the need to carry around a boarding pass or have to see an agent. Apps such as Passbook are enhancing this even further, enabling the storage of multiple documents, it's especially useful for frequent fliers and passengers who have multiple connections."
However, a completely paperless boarding experience for all passengers isn't IATA's ultimate goal. Instead, Behan's aim is for a flexible passenger process that offers travellers a number of options. "It is important that the choices are offered that passengers would naturally navigate to themselves. I don't think the end of paper is nigh – its about comfort of use and familiarity, and some people will always prefer a paper boarding pass – but giving the passenger what they want is key, and though mobile will offer added convenience, it's a choice, it's up to them."
The always-connected passenger
IATA's latest Global Passenger Survey, conducted in December 2012, highlighted a new challenge facing airports and airlines. Direct passenger feedback demonstrated that airport customers have expressed a need for real time interaction with their airline. In response, IATA is developing the concept of the 'always-connected passenger', Behan explained.
"We found passengers saying, 'I'm fine with self-service check-in, and bag drop – I get all that – but if things go wrong, I don't know who to talk to, I don't know what to do,' and that creates a lot of unnecessary hassle and stress. IATA's idea is that, if passengers are happy for their airline to be able to contact them by text message or email, their journey can be made much simpler. We will be able to reach them and tell them, 'Take your time, there's a weather delay of an hour, turn up at midday instead of 11 o'clock', or if their flight is delayed and they miss their connection, they don't have to worry about running to a gate or rebooking the next part of their journey, they can simply receive a text saying when their replacement flight will be."
The passenger experience of 2020
The passenger experience of 2020 will be quicker and even more streamlined, explained Behan, with airports and airlines across the globe further capitalising upon innovative automation technologies. "The big question out there is the notion of check-in – will it remain as an airport process? We believe that for most passengers, certainly frequent fliers and point-to-point operations, check-in will probably go," Behan suggested.
In baggage, he identified that in the next few years home-printed bag tagging services are likely to become ubiquitous across major airlines, and that the majority of large carriers will have implemented permanent bag tag facilities. He also predicted that developments currently on the horizon of security will see prolific changes in the next five or six years, specifically the escalation of risk-based screening.
Behan compared the passenger experience of the future to the seamless, almost process-free experience of embarking on a train journey. "Aviation by its nature is more complex – you can't take your big bag onto the plane so obviously there's some amount of process, but things like having to see agents and fill in immigration forms at every point, a lot of that can be automated, and IATA continues to work well with governments, airports and airlines in developing those new services," he concluded.
Paul Behan will be amongst the industry experts leading IATA's 1 Day workshop, which opens FTE Asia 2013. Guest speakers Thomas Jeske, Senior Service Manager IT Product Management, Lufthansa and Barry Woolnough, Senior Service Manager Airport IT Systems, British Airways, will join him in leading in-depth technical sessions on 7 May, 14:00 – 18:00. Subjects such as the always-connected passenger, the Checkpoint of the Future and the implementation of Fast Travel projects in Asia will be discussed in an interactive environment.