Airbus has revealed its vision of what it is calling "The reinvention of baggage", a prototype 'smart' bag featuring an RFID chip that allows passengers to track their luggage during their journey, and could eliminate the risk of mishandled baggage for good.
RFID technology enables the 'Bag2Go' to be recognised by automated airport and airline baggage systems that connect the bag with a passenger's specific flight itinerary, and in cooperation with mobile technology and other location-based technologies such as GPS, can track the luggage along its journey. The bag's accompanying iPhone app's 'Find My Bag' feature allows passengers to check whether their bag has made it onto their flight, and trace its location.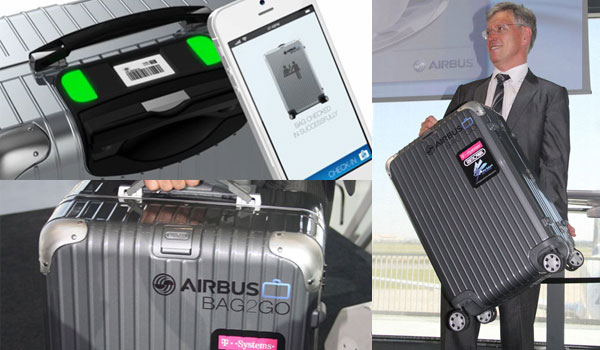 The Bag2Go concept, developed in partnership with German luggage maker Rimowa and mobile carrier T-Mobile, could revolutionise the end-to-end baggage process for the passenger. Yann Barbaux, Airbus' Chief Innovation Officer predicted that an optional door-to-door courier service will collect the Bag2Go from a passenger's home, before delivering it to and checking it in at the airport.
"You rent the bag, it comes to you, you pack it and then the bag goes to the airport," Barbaux said.
"There are companies which already do this for maybe €25. We think with this system this could be done for €8 and it would still be profitable."
Airbus, the developer of the A380 double-deck jet and the A350 jetliner, has explained that the Bag2Go is still in its development stages, but eventually could become available for just 20% more than its technology-less counterpart, and could also be rented from airlines and airports.
"The value for passengers is clear, but where is the added value for Airbus?" Barbaux asked. "That's the point, we are really working on the business model today. We have the idea but need to find ways to get revenue back. The airlines would run the scheme, so it might be by licensing."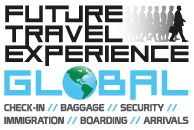 The next big improvements in the field of baggage are the focus of FTE Global 2013¹s second interactive Workshop, Wednesday 4th September. Michael J. Healy, Vice President – Infrastructure & Commercial Development, Halifax International Airport Authority will lead the session with a presentation looking at the design and development of devices at the cutting edge of baggage and screening technology. Also on the workshop's line-up are scintillating presentations from Iberia, United Airlines and IER, and baggage expert Scott Applebee will be appearing as a session panelist. As Vice President of Marketing for Travelpro International ­ a world leader in the manufacture of innovative baggage and luggage products ­ he will address topics such as RFID technology baggage tracking and the future of the bag tag.