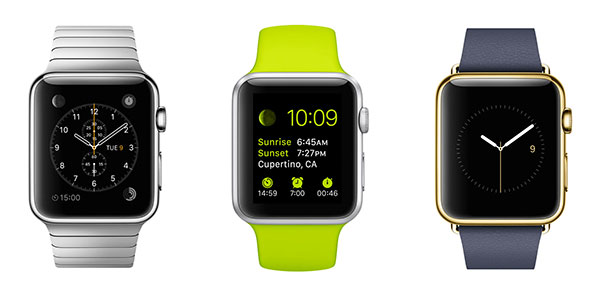 Apple yesterday launched its long-awaited smartwatch, named the Apple Watch (not the iWatch as many expected), and the consumer tech world has since been going crazy, with many asking if this is the product that will send wearable technology into the mainstream.
The sheer level of interest, the largely positive consumer reaction in online forums (at least in comparison to many other smartwatch launches) and the mere fact that it is another Apple product, suggest that the Apple Watch could potentially take smartwatches from "novelty" to "must have".
So, if the Apple Watch does take off in the same manner as the iPod in 2001, iPhone in 2007 and iPad in 2010, how could it be used to improve the passenger experience, and what would this mean for travel facilitators, especially airports and airlines?
Apple Watch boarding passes
Of course, some airlines have already started to scratch the surface of the potential offered by smartwatches: Vueling, airberlin and Iberia have recently introduced smartwatch boarding passes, which can be used by owners of devices such as the Samsung Gear 2, Pebble, Pebble Steel and the Sony Smartwatch 2. Given the low consumer uptake of smartwatches to date, though, it's safe to say that travellers are yet to embrace this latest version of the boarding pass.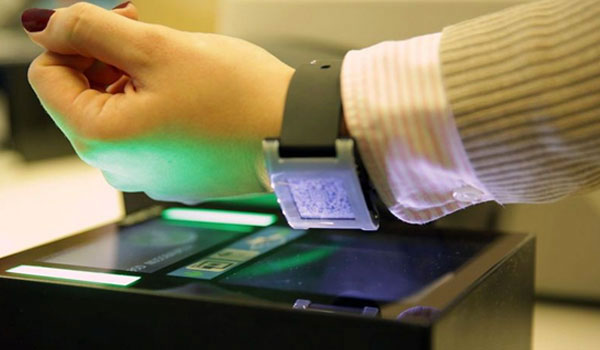 However, if, and admittedly it remains an "if", Apple's entrance into the wearables market is received in the same manner as its entrance into the smartphone and tablets sectors, it could prove to be the catalyst that the smartwatch industry needs, and then airlines and airports would surely have to pay close attention.
According to SITA's latest Passenger IT Trends Survey, 66% of travellers said they would make use of mobile boarding passes if they were offered by their airline. For the iPhone-owning passengers among them, if their smartphone can be seamlessly linked to an Apple Watch, I wonder how many would be interested in taking it one step further and using smartwatch boarding passes instead? Today's traveller is always looking for ways to simplify their journey, and having their boarding pass stored on their wrist could certainly help with this.
Smartwatch-based airport wayfinding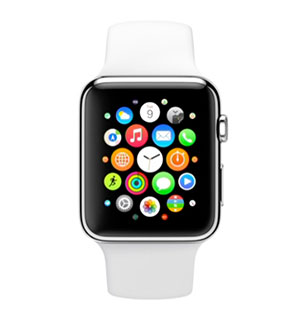 This goes far beyond boarding passes, though. The new Apple Watch includes a maps app, complete with step-by-step directions. The watch even vibrates when you need to turn left or right. Now what if this was applied to indoor mapping for airport terminals? Could it be feasible for a passenger to load up a map of an airport terminal, ask for directions to their gate and then be guided by their smartwatch?
Furthermore, in recent months we've seen Apple's iBeacons installed at various airports, ranging from London Heathrow with Virgin Atlantic, to DFW Airport with American Airlines, and Gatwick, Luton and Paris Charles de Gaulle airports with easyJet. At present, these iBeacons are being used to notify passengers, via their smartphone, when they need to have their documentation ready for inspection, and offering step-by-step directions throughout the terminal.
For Apple Watch-owning travellers, these notifications could feasibly be relayed to the smartwatch. Imagine it: passengers could read time- and location-specific messages, and guide themselves to the departure gate or another point of interest in the terminal just by glancing at their wristwear. These are just a few examples of the potential offered – airports, airlines, tech giants and industry suppliers will undoubtedly come up with other potential uses, many of which will be discussed in the FTE Wearable Technology Symposium at FTE Global 2014.
Apple Pay: ideal for the time-constrained airport environment?
Apple's announcement yesterday also extended to its entrance into another sector, the mobile payments market, with Apple Pay. In short, instead of using a credit card to pay for goods, consumers will be able to pay by tapping their iPhone or Apple Watch, which can be preloaded with their encrypted payment information via Apple's Passbook.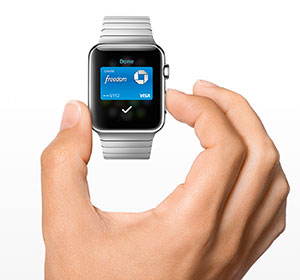 There has been talk that many retailers are far from prepared for this, with many lacking the necessary technology to process such payments at present. However, airports, and their concessionaires, should certainly keep a close eye on this. Airports are heavily time-constrained environments where many travellers are keen to make the most of any possible time saving to ensure they get to their departure gate on time.
The airport shopping experience is no different – consumers have a strict time limit. So, if they can save some valuable time by quickly tapping their device on a reader to pay for duty free purchases, many could well take up the option. A more relaxed consumer and a quicker purchasing process could well help to increase spend.
The notion of a "mobile wallet" has been dogged by concerns around data protection. However, more than 800 million people now have an iTunes account, the vast majority of which have credit card details attached to them, so if consumers already trust Apple with their payment details, many may see extending this to Apple Pay as no big deal.
Why should airports and airlines pay attention to the wearables market?
Apple's entrance into the wearables market was always going to cause a stir, and justifiably so given the high level of success the company has experienced in the smartphone and tablet markets. Of course, we'll have to wait and see if consumers really do embrace the smartwatch, but if they do, there are clear opportunities for airports and airlines, which are increasingly judged by the passenger experience they offer, to take advantage.
The idea of storing your boarding pass on your smartwatch, and using the device to navigate through the terminal, view time- and location-specific notifications and pay for duty free purchases with a tap of the Apple Watch could well appeal. It's certainly something airports and airlines should be bearing in mind when considering how to improve the future travel experience.
Learn all about the future of wearable tech in travel at the FTE Wearable Technology Forum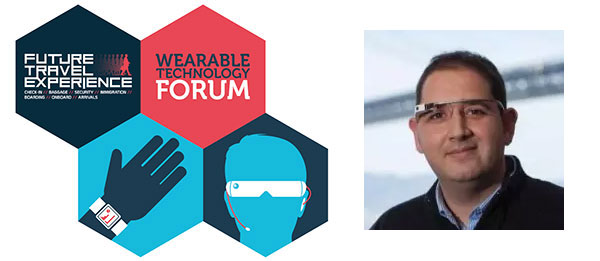 FTE Global 2014, which will take place in Las Vegas from 24-26 September 2014, will include the FTE Wearable Technology Forum, exploring the question: 'Is wearable technology a fad or, as recent evidence suggests, a powerful new tool in travel?'
Among the organisations that will be sharing their experiences, plans and future visions of how smartwatches and smartglasses can be used to improve the passenger experience include Vuzix, Virgin Atlantic, Droiders and SITA.
Droiders CEO Julian Beltrán, who will chair the forum, will present a demo of the new 'Streye' broadcast live streaming app for Google Glass, and also demo Android Wear and the Oculus virtual reality headset. In addition, he will share his expert opinion on smartglasses and other wearable technology devices.
» More information on the FTE Wearable Technology Forum