The passenger experience on the ground is increasingly being shaped by technological developments. From the moment of booking to the departures and arrivals experiences, new technologies are changing the way airports interact with passengers, and simultaneously creating operational efficiencies. FTE takes a look at five technologies that should be on every airport and airline's radar.
Biometrics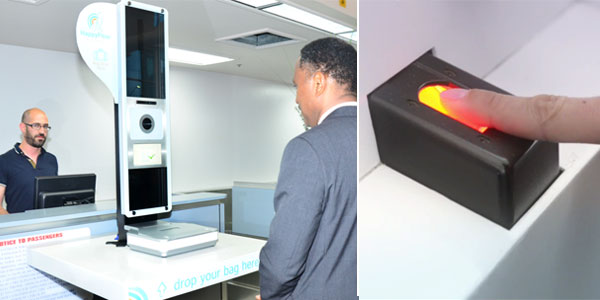 Biometric technology – in the form of facial, iris and fingerprint recognition – is now commonplace in many airports, ranging from immigration e-gates and automated passport control kiosks to exclusive fast-track lanes, and biometrics have now emerged as the most viable enabler of a single passenger token.
Aruba Happy Flow, which is in operation at Aruba Airport and has been co-developed by Schiphol Group, KLM, the governments of the Netherlands and Aruba, and FTE Global exhibitor Vision-Box, provides the most convincing example yet. Leveraging facial recognition technology, the project removes the need for passengers to show their passport and boarding pass at multiple airport touch points, and the stakeholders involved have told FTE that the project could lay the foundations for the rollout of a wide-reaching European preclearance programme.
Elsewhere, Alaska Airlines has trialled the viability of fingerprint recognition technology as the cornerstone of a domestic single token at San Jose International Airport. In Singapore, Changi Airport Group last month announced that facial recognition technology will be deployed throughout the new Terminal 4, which is due to open in 2017, as part of the rollout of its Fast and Seamless Travel (FAST) programme.
While there is undoubtedly a long way to go before biometrics can replace traditional passenger documents, these implementations suggest that biometric technology is highly likely to be the enabler.
Robotics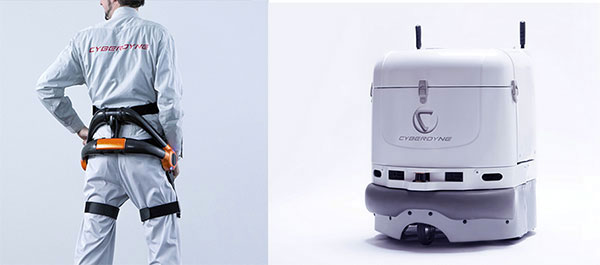 Self-service technologies have allowed airlines and airports to automate certain elements of passenger processing for a number of years, but robotics is set to enable the next level of automation, and some examples can already be found. Geneva Airport was among the first to pilot a customer service robot in its baggage reclaim area, but Tokyo's Haneda Airport is hoping to go even further, having committed to be a test bed for the latest robotics technology.
Japan Airport Terminal Co., Ltd. last month signed a Memorandum of Understanding with robotics and technology company CYBERDYNE Inc. The deal will see a range of inventive solutions, such as the "Hybrid Assistive Limb" and luggage transporting robotic devices trialled in the airport environment. Three robot cleaners have also been deployed at Auckland Airport to automate the cleaning process.
At FTE Global 2015, Tina Bergsma, Vice President International Stations, Air France-KLM, will outline how the carrier is leveraging robotics, as well as biometrics, beacons and wearables, in a wide-reaching keynote address in the 'On the Ground' conference.
Wearable technology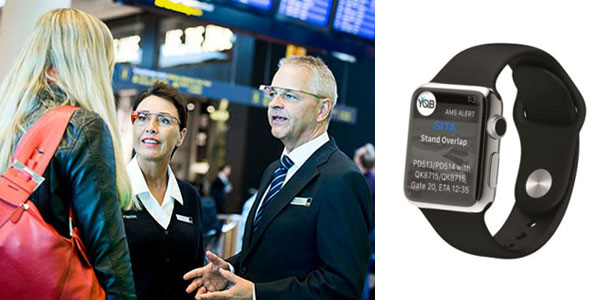 Since Virgin Atlantic launched its Google Glass and Sony Smartwatch trial 18 months ago, wearable technology has become a buzzword among airports and airlines. The likes of Copenhagen Airport have trialled the use of smart glasses, Japan Airlines has equipped staff with smart watches, and a long list of airlines have launched apps for the Apple Watch since its launch in April.
What is becoming clear, however, is that wearable technology is not just a fad. In fact, it offers significant operational benefits and Quebec City International Airport's use of Apple Watch provides a case in point. By equipping its workforce with the devices, the airport has been able to supply staff with real time alerts and notifications to help drive operational efficiency by tapping into the airport management system.
It may not be the most novel, headline-grabbing, passenger-facing deployment, but it certainly shows the true potential value of wearable technology from an operational standpoint.
Big Data and the Internet of Things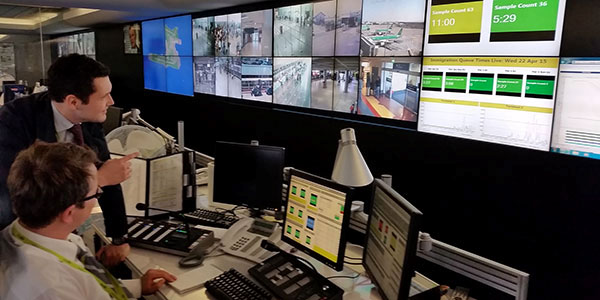 Airports and airlines have known about the benefits of making better use of Big Data for some time; the problem is many have failed to work out exactly how to do so. Among those that have made positive strides in this space is Dublin Airport, which is working to bring together its various data silos to create a more accessible, and far more useful, pool of data to help drive operational efficiency by sharing relevant operational data with its airline customers and using it to identify possible bottlenecks before they become a problem, for example. Gatwick Airport has also emerged as a leader in this space, as is highlighted by the collaborative creation of the Mobile Host function for easyJet's mobile app, which delivers timely, location-relevant data directly to passengers' devices.
Now on the horizon is the Internet of Things, which will bring further operational benefits to the industry by allowing almost everything – from staff to physical assets in the airport – to be connected and to connect with one another to share their statuses and locations.
Dubai Airports CEO Paul Griffiths has gone on record to note the "enormous potential" of the Internet of Things, and you can guarantee that many other C-level airport and airline executives are playing close attention to its game-changing potential.
Beacons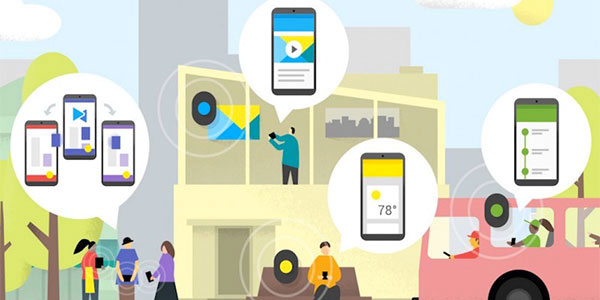 Beacons already feel like they've been around for a long time, but airports and airlines are still trying to establish how to get the most value out of the Bluetooth Low Energy (BLE) devices. Myriad organisations have already dipped a toe into the water – the likes of Virgin Atlantic, easyJet and American Airlines, as well as Miami, Orlando and Amsterdam airports are among the many to have deployed beacons to date – but as Virgin Atlantic IT Innovation and Development Manager Tim Graham recently told FTE, the industry is still searching for those "killer use cases".
The sheer number of suppliers, airlines and airports that are investing time and money to try to identify and create these use cases, and Google's big play in this space with the launch of its Eddystone beacon format, certainly adds weight to the theory that beacons are here to stay.