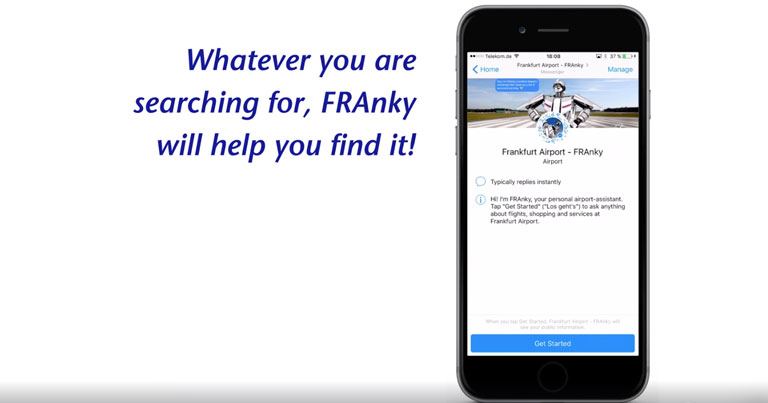 Frankfurt Airport has introduced two new social media tools: a Facebook chatbot and a real-time flight information service on Twitter.
The Facebook bot, known as FRAnky, can communicate with passengers in German and English. Powered by artificial intelligence, it can provide answers to passengers' questions, provide flight updates and offer information on airport restaurants, shops, services and facilities.
If the bot can't provide an answer to a question it will direct the user to the contact information page or the Fraport Communication Centre.
Frankfurt Airport has also launched a Twitter-based flight information service. Using the handle @FRA_Flightinfo, users can request real time updates for specific flights.
Frankfurt Airport follows in the footsteps of the likes of Lufthansa, Austrian Airlines, British Airways, Icelandair and Thomson, who have also launched chatbots as complementary communication channels.