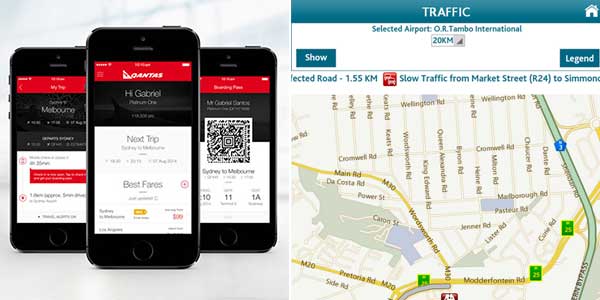 Over the last five years or so, the sharp rise in the number of travellers flying with a smartphone in their pocket has led to a proliferation in the number of apps developed by airlines and airports.
A major airline or airport not having an app is now almost unthinkable, and such is the popularity of the smartphone, the latest SITA IT Trends Survey states that 76% of air travellers now carry one, compared to an average of 40% among the general population.
However, while having access to existing bookings, flight updates and mobile boarding passes has added value for passengers, we are now seeing another shift in mentality – travellers want apps that help them throughout their entire journey, not just at the airport, and both airlines and airports are starting to show a keenness to provide exactly this.
In May this year, Qantas released its updated, personalised, end-to-end app, which not only offers basic flight-related information and digital documentation, but also lets travellers know how long it will take them to get to the airport based on real-time data. When they land, passengers are automatically informed of which carousel to collect their luggage from, while the app can also be used to book hotels.
Last month, Vueling CEO Alex Cruz told us that he believes in the value of end-to-end apps and does not see a benefit in passengers having to access "multiple platforms", or apps, during their journey. Instead he thinks "there should be a single entry point, and for my customers I frankly think that will be the Vueling app and nobody else's".
And it is not just the airlines that are embracing this end-to-end approach in their digital developments. Airports Company South Africa's (ACSA) new smartphone app includes real-time traffic updates and is synchronised with the Gautrain (rapid rail) timetable for passenger travelling on to Gauteng by train, while SEA Aeroporti di Milano offers everything from flight timetables and an airport parking booking tool, to live video feeds of the roads around the airport and real-time railway, metro and bus updates.
A single app for the entire journey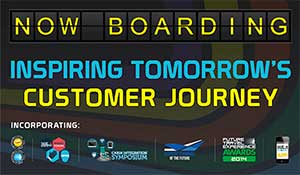 All of these developments are positive steps and will certainly help to simplify the travel experience for smartphone-owning travellers, but there is still much more potential for the industry to exploit.
The travel experience goes far beyond just the airport and the flight, and there are surely opportunities to bring hotels into the mix as well.
Allowing travellers to start the hotel booking process via an airline or airport app is useful, but new technologies are creating more opportunities for a more seamless and effective approach.
Using beacons to personalise the travel experience – front door to airport to aircraft to hotel
As we have reported in recent weeks, iBeacons are fast gaining traction among airlines as a tool to communicate with passengers, a point highlighted by the recent implementations announced by American Airlines and easyJet.
Interestingly, hotel group Marriott has this week announced that it will use beacon technology to "push" time- and location-specific offers to its guests' mobile devices during their stay.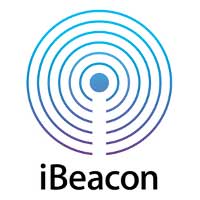 So, if airports and airlines are turning to beacon technology to assist passengers at certain points of their airport journey, and hotels are starting to look into using the same technology to interact with their customers too, could there be an opportunity for flight-related information to be sent to passengers via iBeacon-to-smartphone interaction while they are at the hotel?
Imagine it – you could be at the hotel desk checking out of your room and receive a message from your airline saying: "It will take you 30 minutes to drive to the airport from here. Please go to Terminal 2. Your departure gate is Gate 25". Or in hotels that offer check-in and bag drop desks, such as in FTE Global 2014 host city Las Vegas, a message could be sent to the travellers reminding them of the check-in and bag drop facilities available at the hotel.
Common use technology as a key enabler
It sounds good in theory, but is this actually feasible? We asked SITA Lab's Lead Engineer, Kevin O'Sullivan, and he suggested it could be. He explained, though, that the "app would need to know the properties of the beacon deployed by the hotels – another reason for the Common-use iBeacon Registry approach".
He also highlighted the fact that in this specific scenario, the app would have to make an "assumption" that the passenger is checking out of their room, "but this is a reasonable assumption if the passenger has the itinerary on the app".
If airlines and hotels are willing to collaborate on allowing, or even encouraging, passengers to book rooms when they book their flights via their existing apps, hopefully it is not simply wishful thinking to suggest that they could collaborate to provide their customers with timely and relevant information beyond the boundaries of their own infrastructure.
Data challenges still need to be tackled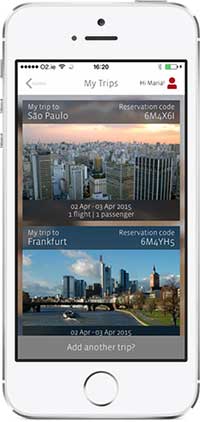 Even without leaning on new technology, such as iBeacons, as one might expect, integrating all of the data relevant to a passenger's end-to-end journey is not exactly a simple task.
Mobile Travel Technology (MTT) counts the likes of easyJet, Jetstar, Flybe and LATAM among the airlines it has worked with to help develop their smartphone apps, and the company's Founder and CEO, Gerry Samuels, told FTE that many airlines' focus is still "primarily on the in-airport experience".
As for apps more focused on the entire journey – MTT does, in fact, offer a product that aggregates the traveller's travel plans into a single itinerary – he explained that apps will be able to aggregate more data over time, and stated: "It's the multitude of data sources that is the main challenge."
However, he went on to say: "As the demand for such services rises, standardisation/aggregation of these data sources will become more common." In short, it should become easier for airlines, and airports for that matter, to develop true end-to-end smartphone apps that make use of data from other key stakeholders in the travel chain.
All things considered, the current lack of a true end-to-end app can be forgiven, but with new technologies that can aid their development, and better aggregation of data set to become more straightforward, such an app is hopefully not too far away.