>> Read our '7 technology trends for 2017' feature
The start of a new year brings with it an opportunity to take a fresh look at the passenger experience and the new and emerging technologies that can help to improve and simplify the travel process. FTE explores the technologies and trends that will shape passenger experience developments over the next 12 months.
Robotics and artificial intelligence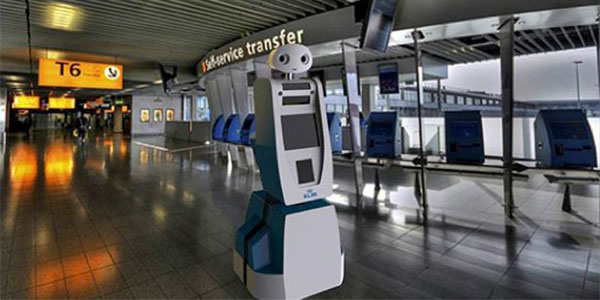 It wasn't too long ago that robotics and artificial intelligence (AI) were seen as wildly futuristic, but such has been the rapid pace of advancement, 2016 looks set to be a landmark year for these two technologies in the travel sector.
Customer-facing robots in airport terminals are not a new trend. Back in 2013 Geneva Airport launched its first trial of a customer service robot, and last year the likes of Haneda Airport and Auckland Airport introduced robots for jobs such as luggage transportation and cleaning. However, in late 2015 KLM launched what it hopes will be a game-changer in this space by starting operational trials of the Spencer robot at Amsterdam Airport Schiphol. Spencer is said to go "far beyond the skills of the current generation of robots" and as well as being able to guide groups of passengers directly to their departure gate, it is hoped that Spencer will be able to recognise emotions, consider group behaviour and proactively respond to unexpected situations, potentially providing a new-generation customer service and passenger experience tool.
At the Consumer Electronics Show (CES) in Las Vegas this week, robotics was also a hot theme (Aldebaran, for instance, presented "Pepper", a humanoid robot that is able to converse with humans, recognise people and read and react to their emotions), further highlighting the fact that the robotics revolution is well under way. If Spencer proves to be a success and has a positive impact on the customer experience in Amsterdam, other airlines and airports will surely be tempted to follow suit.
Elsewhere, Emirates is among those to have already stated an intention to explore the potential of robotics as part of a major technology transformation initiative, which also includes a focus on the future role of AI. Fellow Middle East carrier Etihad recently inked a $700 million deal with IBM, which includes making use of IBM Watson, highlighting the value cognitive technology offers to airlines.
The important role that AI has to play in the wider travel and transportation industry is plain to see and the air transport industry should be prepared to leverage the benefits of artificial intelligence and robotics to improve operations and the passenger experience.
Data science
Big data has been a buzzword for airlines and airports for a number of years already, but as the industry continues its efforts to exploit the opportunities presented by the vast pools of data and big data tools at its fingertips, data science is now very much in focus. The role of data scientists is increasing in importance in the air transport sector. So what exactly is a data scientist? According to IBM, "What sets the data scientist apart is strong business acumen, coupled with the ability to communicate findings to both business and IT leaders in a way that can influence how an organisation approaches a business challenge. Good data scientists will not just address business problems, they will pick the right problems that have the most value to the organisation". Anjul Bhambhri, Vice President of Big Data Products at IBM, adds: "A data scientist is somebody who is inquisitive, who can stare at data and spot trends. It's almost like a Renaissance individual who really wants to learn and bring change to an organisation."
The aforementioned technology transformation projects being undertaken by Emirates and Etihad include a focus on data science, while low-cost carrier easyJet has recently employed its first Head of Data Science. "Tapping into the huge potential of AI by accelerating our use of data science right across the airline will improve our efficiency, bring down costs, increase revenue and drive greater customer satisfaction," the airline said in a release. 2016 could well be the year of the data scientist.
Biometric-enabled self-service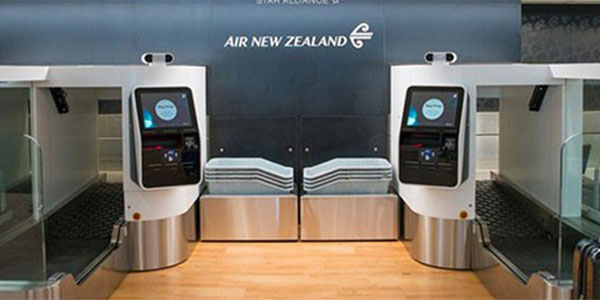 Self-service check-in and bag drop facilities are now commonplace in airports around the world, but as a new generation of products come to market, biometrics technology looks set to play a crucial role in adding a further layer of security and creating a more seamless experience for the passenger. The best example of this trend can be found at Auckland Airport, where Air New Zealand recently installed the first of 13 biometric-enabled self-service bag drop units, which feature an embedded camera to capture an image of the passenger's face at the point of bag drop.
As FTE recently reported, a number of vendors in this space are eyeing up biometrics integration for their next wave of self-service products, with many seeing it as a crucial element of making the seamless airport vision a more attainable reality. This goes hand-in-hand with the creation of a single passenger token (such as Aruba Happy Flow), which can link passengers' biometric data to their boarding pass and passport to remove the need to present their documents at multiple stages of the airport journey. With airports, airlines and vendors now identifying the benefits of biometric-enabled self-service solutions, you can expect to see many more implementations over the next 12 months.
Smarter baggage solutions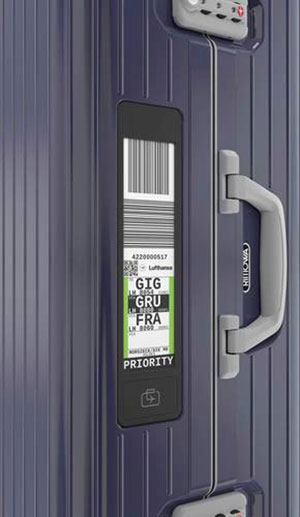 Biometric-enabled bag drop will not be the only innovation in the baggage space in 2016. 2015 was a big year for baggage with the joint launch by RIMOWA and Lufthansa of the RIMOWA Electronic Tag, the likes of KLM adopting a new baggage tracking device for frequent flyers, and multiple vendors refining their permanent electronic bag tags as they jostle for position in this fast-growing marketplace. The foundations have certainly been laid for a baggage revamp.
Various airlines have been exploring permanent electronic bag tags – British Airways, Air France-KLM, Air New Zealand and Brussels Airlines are among them ­– and as more mature solutions come to market the likelihood of them gaining traction increases. Back in August, one industry insider told FTE with some conviction that "e-tags will fly within a year", and we wouldn't bet against them.
Passenger empowerment
Tying all of these together is one overarching trend: passenger empowerment. Robotics has the potential to offer a new level of customer service and to remove anxiety in the airport terminal; artificial intelligence and data science can help airlines and airports make sense of, and derive tangible benefits from, the multitude of data they have access to in order to personalise the experience on offer; biometric-enabled self-service solutions can present travellers with a more seamless airport experience; and smart baggage solutions can enable passengers to take control of the baggage process, including tracking their luggage through every stage of the journey.
The modern day traveller wants to feel empowered, they want anxiety to be removed from the travel process, and they want a smoother and more personalised travel experience. The technologies listed in this article can help airlines and airports meet these demands in 2016.