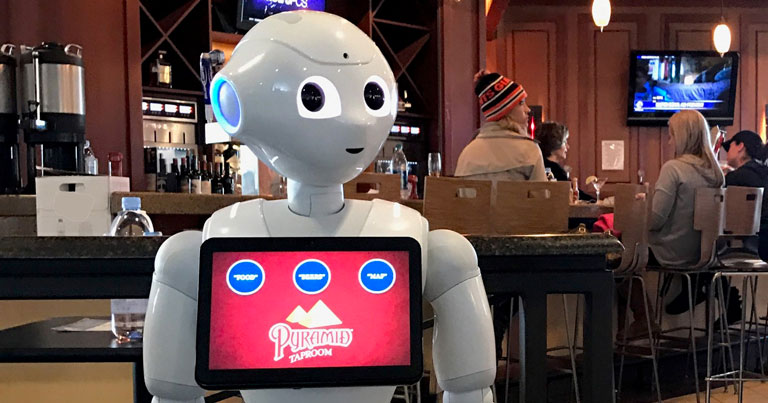 HMSHost has teamed up with SoftBank Robotics America (SBRA) to launch a new pilot programme with a humanoid robot at Oakland International Airport.
Pepper the robot will greet guests at HMSHost's Pyramid Ale Taproom in Terminal 2 and offer assistance and menu recommendations.
Using an interactive map displayed on Pepper's screen, passengers will also be able to find directions to their gate, restrooms and other points of interest.
Jim Schmitz, Vice President of Innovation, HMSHost, said: "At HMSHost, we are always working to identify the next opportunity to elevate the guest experience at airports. Through constant innovation, we aim to engage with travellers and assist them on their journey. We are very excited to introduce them to Pepper as part of these efforts."
The use of robots to complement traditional customer service roles is a growing trend in airports. As FTE has previously reported, the likes of EVA Air, Glasgow Airport, Japan Airlines, Haneda Airport and KLM have deployed robots in airport terminals. In addition, robotics was listed among 2017's top seven tech trends for airlines and airports.