This agenda has now ended. Please click here to find out about the latest conference agendas.
We have always been obsessed here at FTE by what the future end-to-end passenger experience will look like and this track will focus on everything related to that from how you might book a trip, how you may travel to and through the airport and what technologies might facilitate that. From there how might the inflight experience evolve and how can we clear immigration seamlessly before getting to our final destination and how might the technology we have used across our journey interconnect with the onward travel and accommodation segment. The possibilities are exciting, and endless, and this conference track will dig into how the industry can turn all the potential into game changing customer experiences of tomorrow.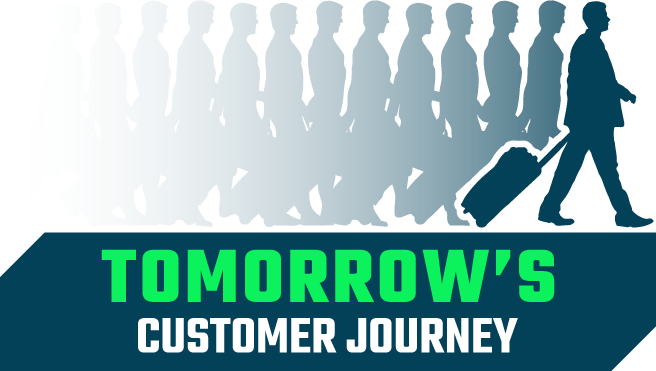 The agenda - Subject to change
Tuesday 6th September

Speaker Invited
Tuesday 6th September
11:30 - 20:00
Exclusive invitation-only event hosted by Populous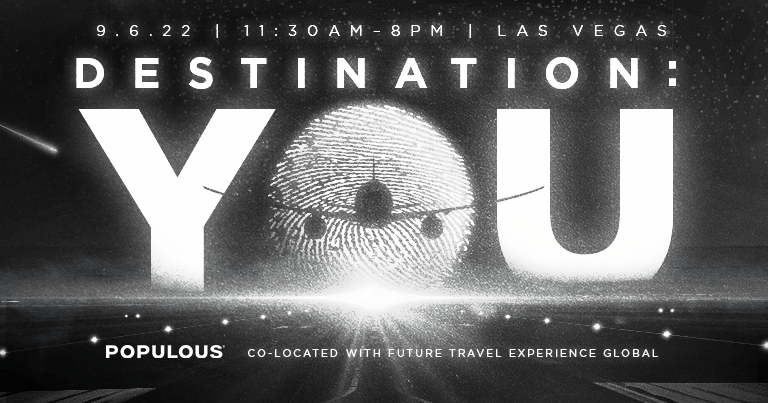 This event is invitation-only with limited capacity – once registered your application will be considered by the Populous team
Global architecture firm Populous have curated an exclusive experience, Destination: YOU, bringing together global industry leaders to share perspectives on the future of travel. Populous will bring its expertise as global thought leaders in experiential journeys to host this half-day experience on 6 September. Together, all attendees will explore the lens in which we view the world and how design, environment, industry development and experience DNA play into the narrative of where we are and where we're headed.
Once you book your FTE Global ticket, you will receive more information on how to register your interest to attend the Populous event. Please note, this workshop is invitation-only and has a very limited capacity.

Speaker Invited
Tuesday 6th September
20:00 - 21:30
Unofficial Mixer at Beerhaus Las Vegas

FTE Global is renowned for its ability to bring industry executives together in relaxed environments to reconnect with old friends, and make new ones, and we have chosen the Beerhaus – Las Vegas as our venue to facilitate interested delegates being able to come together (outside of our official social event schedule) to enjoy a few drinks upon arrival in Las Vegas on their own dime.  
The Beerhaus delivers a fresh take on the classic beer hall, where an artfully curated menu ensures both beer nerds and casual drinkers will find their favourites. It is located just next door to the Aria Resort in The Park between New York-New York and Park MGM. There are 28 craft beers on tap and entertainment options including Jenga and corn hole. Grab a cold drink, play some bar games and connect with old and new friends indoors, or on the outdoor patio. 
Wednesday 7th September

Speaker Invited
Wednesday 7th September
09:00 - 10:15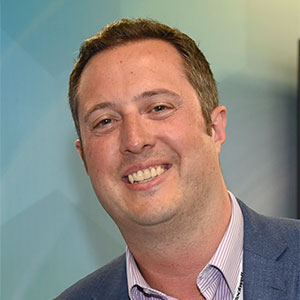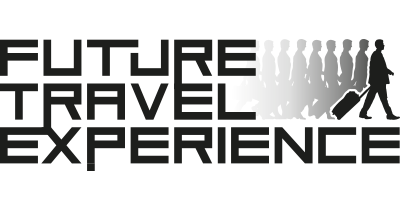 Daniel Coleman
Founder & CEO
Future Travel Experience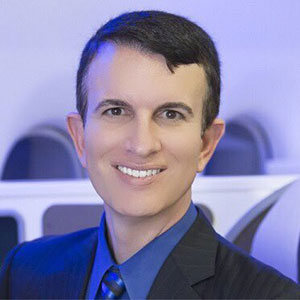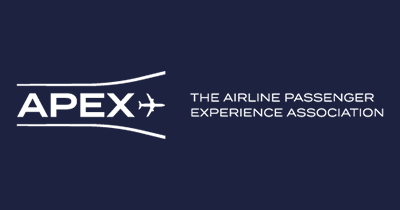 Dr. Joe Leader
CEO
APEX/IFSA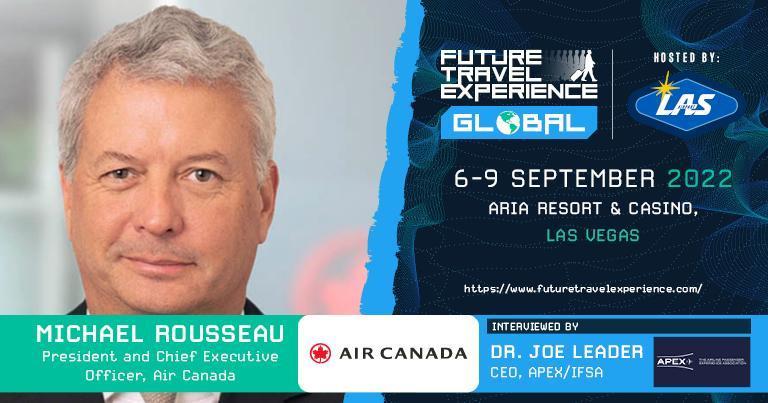 The future of travel according to the man leading the charge in space exploration, automated aviation systems and modernising airline operations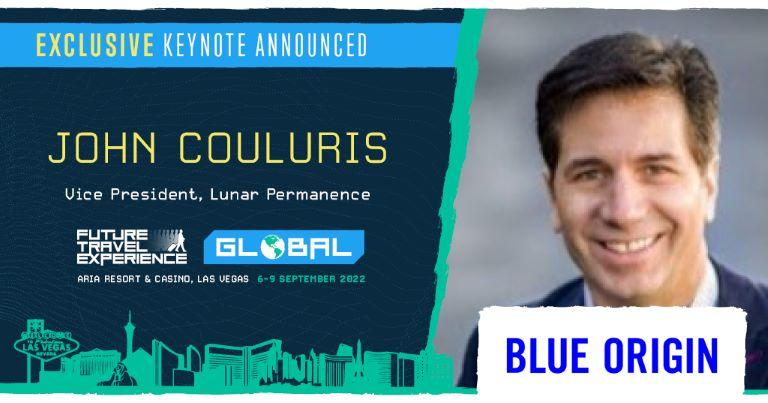 Blue Origin's John Couluris will deliver an outstanding Opening Keynote outlining his vision on the future of travel. As Vice President, Lunar Permanence, John leads an incredible team to establish a permanent human presence on the Moon, working to design and build multiple classes of landers, habitats and resource-utilising technologies to ensure we reach the Moon and stay there. Prior to Jeff Bezos' Blue Origin, John made history leading SpaceX's effort to fly the Dragon spacecraft to the International Space Station. Experienced Chief Technology Officer aiding multiple airlines across the globe in modernising their operations, John currently leads the technology advancements for Azul Linhas Aéreas Brasileiras as Chief Technology Officer and Advisor to the CEO. He is also the Founder and board member of Reliable Robotics, a VC-backed Silicon Valley startup focusing on advanced aircraft automation.

Speaker Invited
Wednesday 7th September
11:15 - 12:45
What does the future mobility landscape really look like, and how should air transport stakeholders be adapting?
Following a scene-setting keynote, a panel of industry innovators will discuss their views, efforts, visions and learnings relating to future mobility.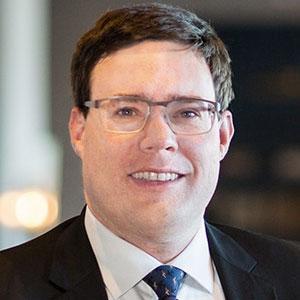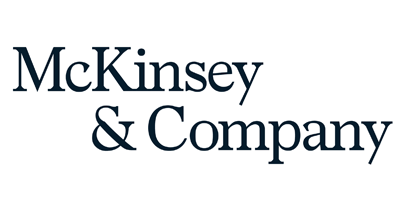 Robin Riedel
Partner
McKinsey & Company
Beyond point-to-point: How new mobility will transform the passenger experience
A more connected and automated mobility ecosystem is emerging. Advances in edge computing and machine learning are making fleets of autonomous vehicles a reality in cities. Digital twin technology is facilitating breakthroughs in how we manage transportation infrastructure, from airports and subway systems to freeways and street curbs. New modalities, including electric vertical takeoff and landing (eVTOL) aircraft and even lighter-than-air dirigibles, are set to both disrupt and complement existing route structures. In the future everything will be a node on the network in transit systems managed by artificial intelligence, which will continuously optimize operations and passenger journeys through the automation of automation. This emerging era of connected and automated mobility will change how people travel in ways that evolve our current point-to-point paradigm. In this presentation Devin will present near- and far-term overviews of the opportunities this change will create for airlines, airports, cities, aircraft and vehicle manufacturers, and technology companies.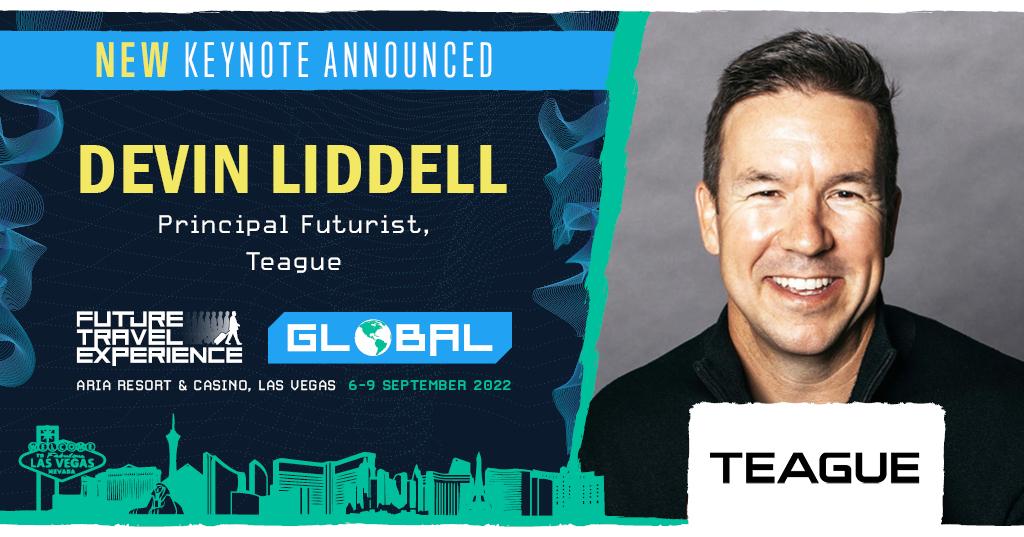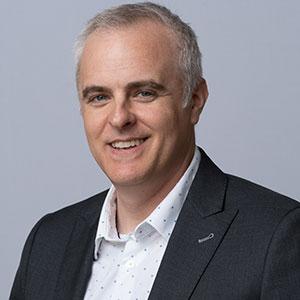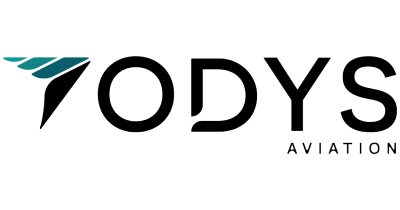 James Dorris
Co-Founder and CEO
Odys Aviation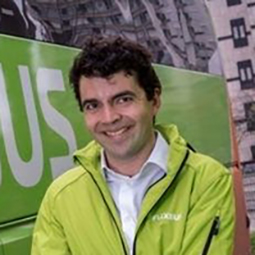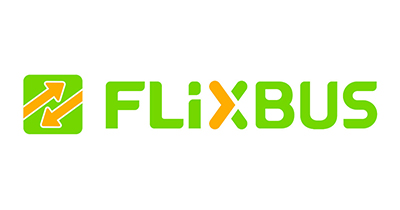 Pierre Gourdain
Senior Managing Director, US, Canada
FlixBus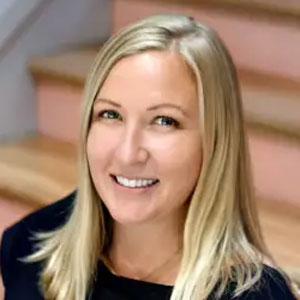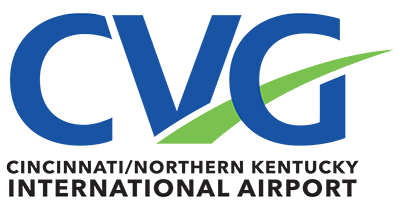 Naashom Marx
Director of Strategic Innovation - Advanced Mobility
Cincinnati / Northern Kentucky International Airport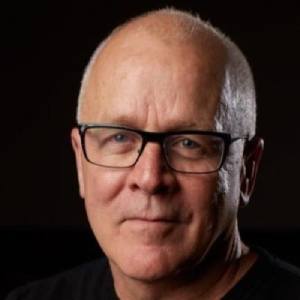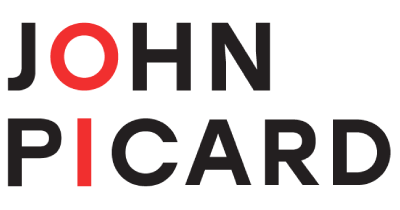 John Picard
Futurist


Speaker Invited
Wednesday 7th September
12:45 - 14:45
Lunch and two-hour networking on the exhibition floor packed with exclusive launches and unveilings


Speaker Invited
Wednesday 7th September
14:45 - 16:00
What will advanced air mobility ground infrastructure and customer journeys really look like, and can they be commercialised effectively?
After a scene-setting case study presentation, the panel members will each share their views from their seats on how they believe AAM journeys will be experienced by passengers and how industry stakeholders will make them work successfully in every sense.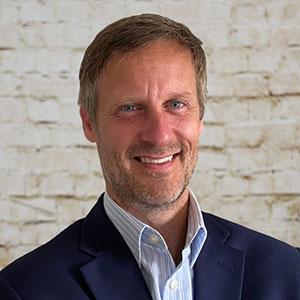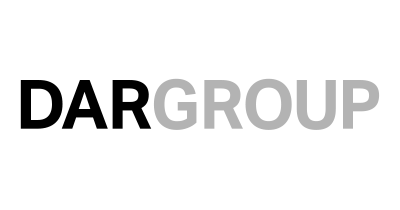 Chris Runde
Global Director, Digital Advisory Services
Dar Group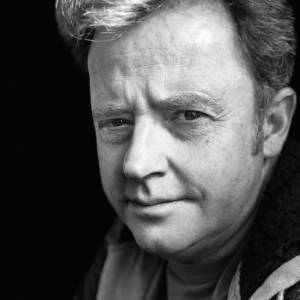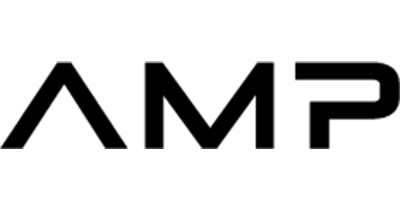 Ian Scoley
Head of Design
AMP (Applied Mobility Partners)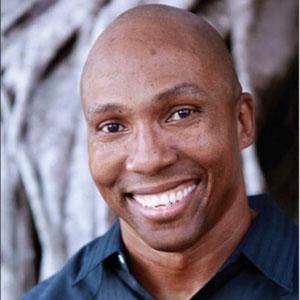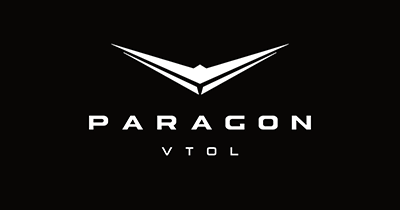 Thanos Smith
Chief Visionary Officer
Paragon VTOL Aerospace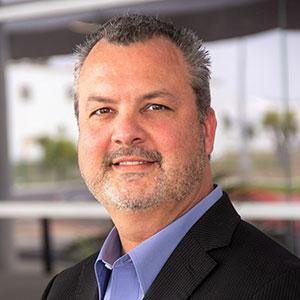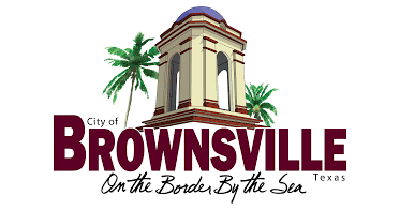 Bryant Walker
ACM / Aviation Administrator
City of Brownsville – Department of Aviation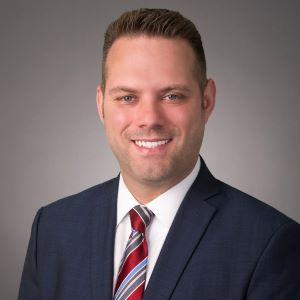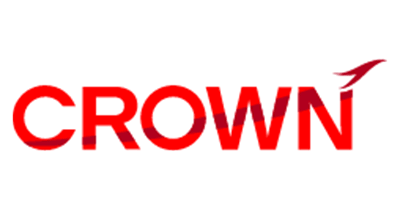 Justin Towles
President
Crown Consulting
16:00 - 16:30
Coffee break & networking on the exhibition floor

Speaker Invited
Wednesday 7th September
16:30 - 17:00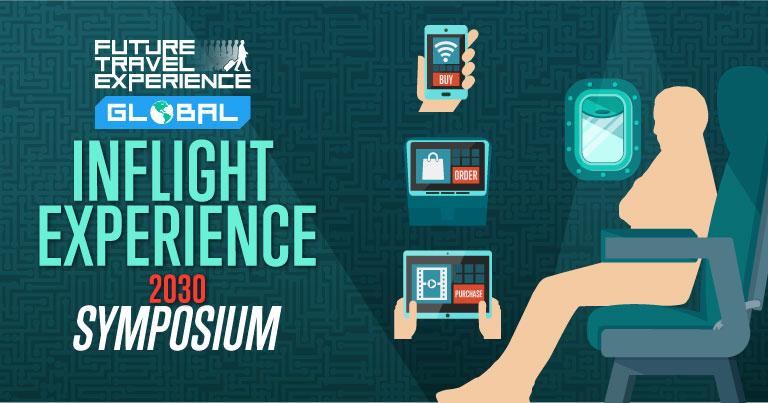 A working group consisting of board members from APEX and IFSA will present their views on what the inflight experience of 2030 could look like.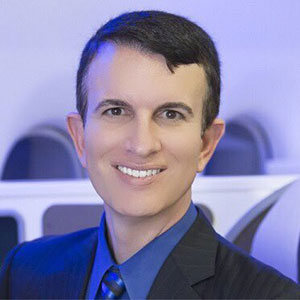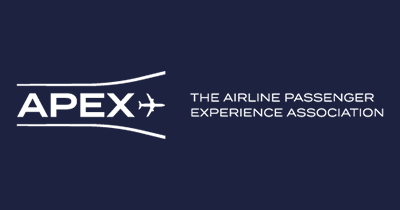 Dr. Joe Leader
CEO
APEX/IFSA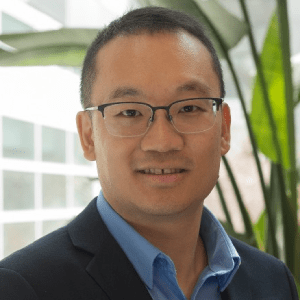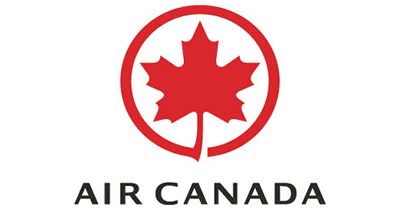 Andrew Yiu
Vice President, Customer Experience
Air Canada & Air Canada Rouge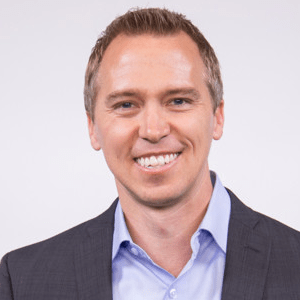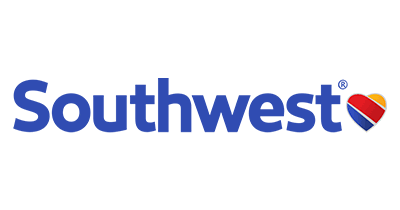 Steven Murtoff
Senior Director, Inflight Operations, Southwest Airlines and President, Board of Directors
International Flight Services Association (IFSA)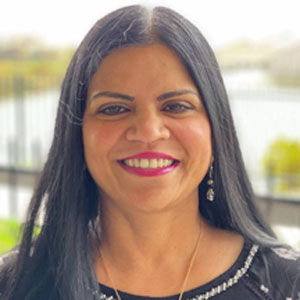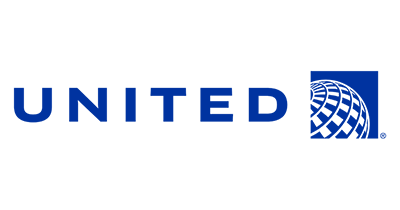 Vanessa Lindstrom
Director – Food Safety and Regulatory Compliance
United Airlines & Board Member, International Flight Services Association (IFSA)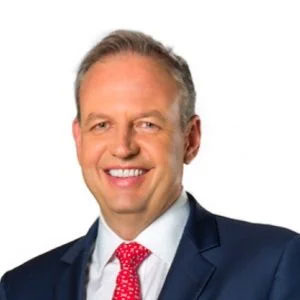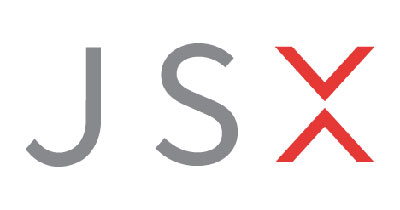 Alex Wilcox
CEO & Co-founder
JSX & Board Member, LATAM Airlines

Speaker Invited
Wednesday 7th September
16:30 - 17:30
Interactive Workshop: Airport Passenger Services
Alternative Session Choice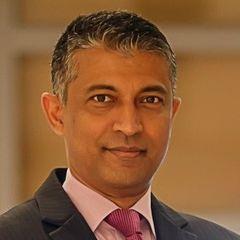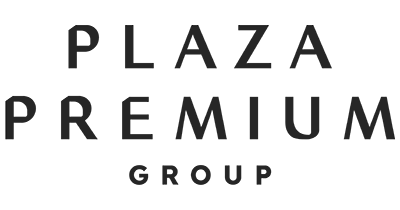 Chamil Liyanage
Managing Director, Airport Passenger & Hospitality Services
Plaza Premium Group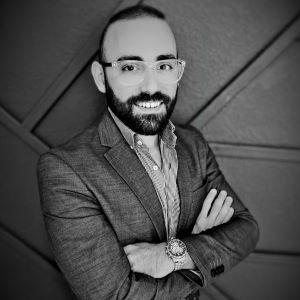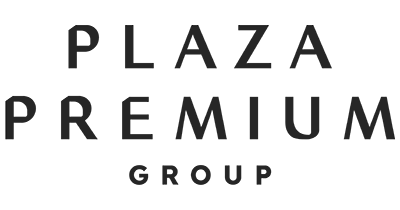 Gerardo Fuster
Business Development Manager
Americas at Plaza Premium Group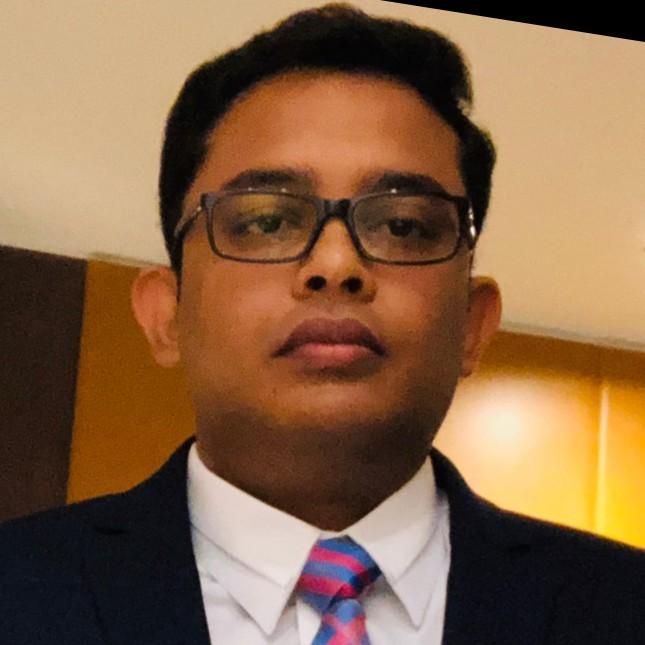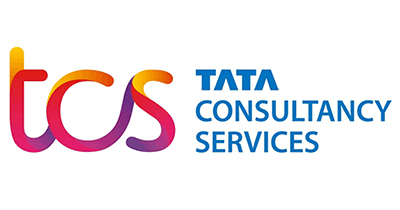 Anand Sebastian Bosco
Client Partner
Tata Consultancy Services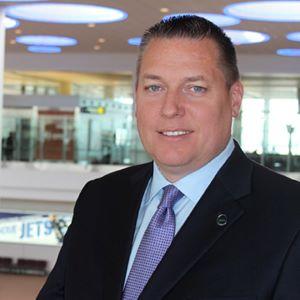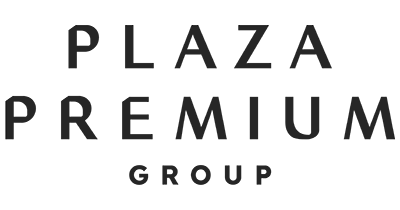 Pascal Belanger
Senior Vice-President, Commercial Development and Operations
Plaza Premium Group

Speaker Invited
Wednesday 7th September
17:30 - 18:00
Day 1 Closing Keynote for all participants
Airline industry maverick John Thomas is returning to his regional roots with a new airline in the US – Connect Airlines – a carrier that boldly plans to not only bring turboprop planes back to the jet-dominated market, but also become the world's first hydrogen-powered carrier and the first US-based zero-emission airline. What are his views on the future of travel, and how does he believe the industry should transform to truly deliver smarter travel to the passengers we serve, and our planet?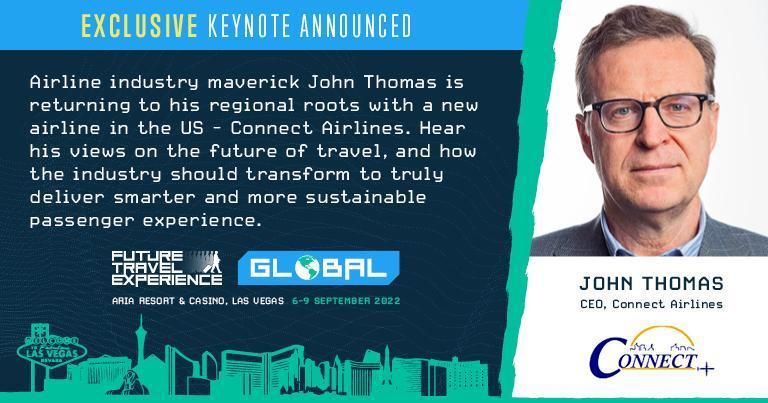 Speaker Invited
Wednesday 7th September
18:00 - 19:00
Networking Reception on the exhibition floor

Make the most of the vital networking opportunities provided at the FTE Global 2022 Networking Reception, where delegates can enjoy demonstrations in the exhibition and network with their peers, over a refreshing drinks and snacks. The Networking Reception will begin early so participants have more scope to network outside of the official event proceedings.
Sponsored by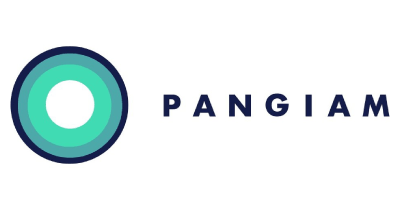 Thursday 8th September

Speaker Invited
Thursday 8th September
08:30 - 09:00
Keynote: Reinventing airport and airline business models – How next generation AI, cryptos, NFTs and metaverses can transform aviation economics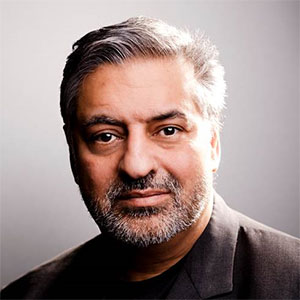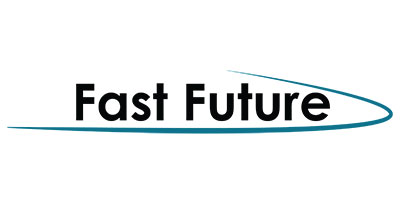 Rohit Talwar
CEO
Fast Future

Speaker Invited
Thursday 8th September
09:00 - 10:15
Day 2 Keynote Session – The FTE Airports 2030 Symposium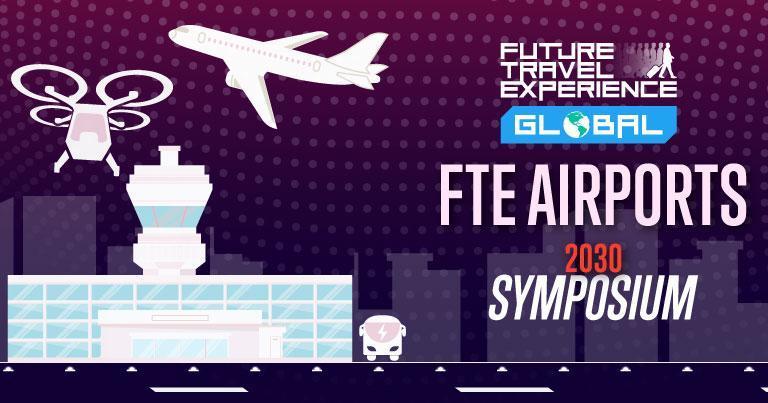 Following the moderator's scene-setting presentation and an airport leadership keynote, the session will move into a fast-moving panel discussion where opinions will be shared on what we can expect from airports in 2030, and how industry stakeholders should now be planning for upcoming changes.
Today's travelers crave authentic experiences. Their desire to experience the culture and lifestyle of the destinations in their journey drives their choices as consumers. So how can airports create a destination in their own right and tap into the experience economy?
Moderator's Scene-Setting Presentation:
---
What can we learn from the way other venues like stadiums and event arenas are developing long-term strategies for consumers, and what can airports learn from this to support their planning for next-generation airport facilities?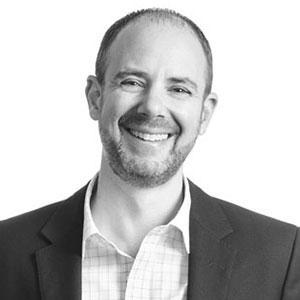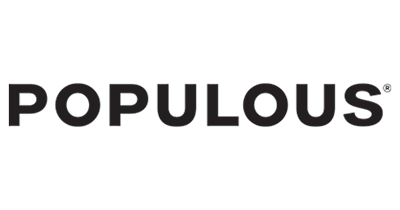 Geoffrey Ax
Ax, Principal / Aviation Market Leader
Populous
Airport Leadership Keynote:
---
Austin-Bergstrom International Airport (AUS) has announced the most extensive airport improvement programme in its history. How will design, technology and innovation contribute to a future-ready airport that delivers upgraded guest experiences through interactive installations, while also preserving the city's distinct culture, flavour, and community?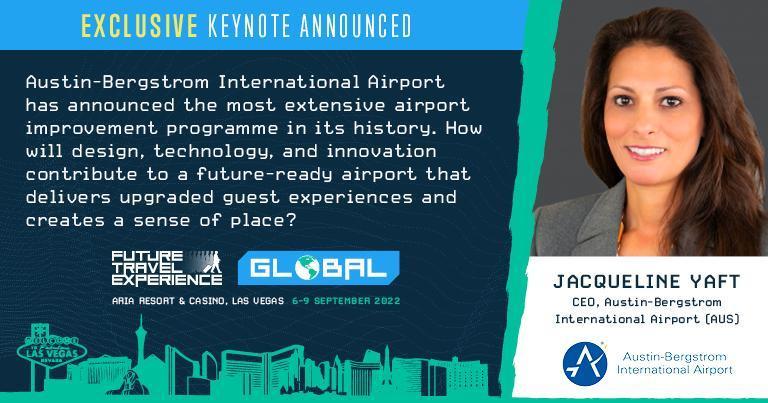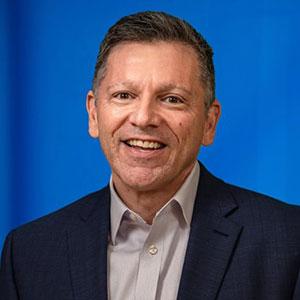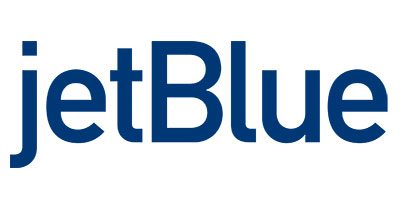 Ed Baklor
Head of Customer Care and Programs
JetBlue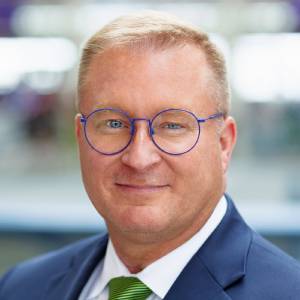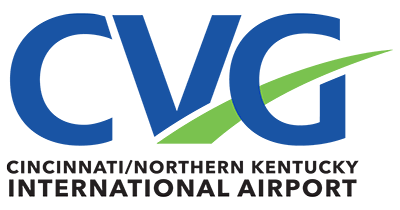 Brian Cobb
Chief Innovation Officer
Cincinnati / Northern Kentucky International Airport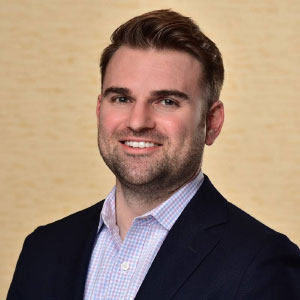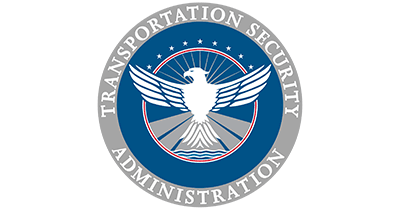 Daniel McCoy
Chief Innovation Officer
Transportation Security Administration (TSA)

Speaker Invited
Thursday 8th September
11:00 - 11:20
Independent Perspective Keynote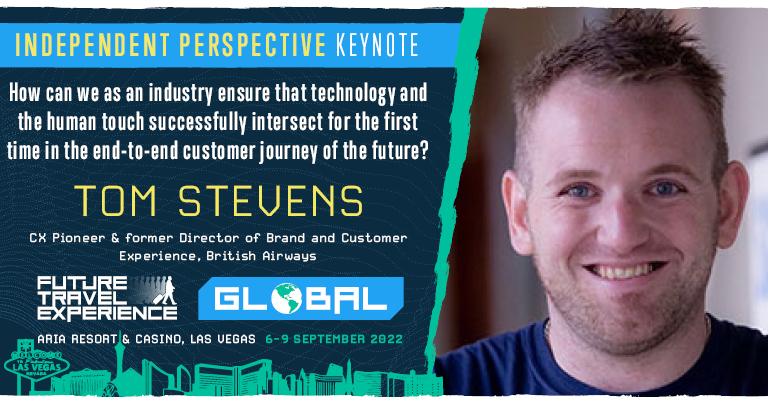 With Tom's background not only in designing customer experience propositions but also operationally leading British Airways' team of airport staff, cabin crew and call centre agents this session will explore the challenges facing the industry as new technology is designed, and how that is translated and operationalised into the end to end customer experience. Most airlines and airports face the conflict between technology and traditional frontline employees, where technology has quite often been seen as a way to drive efficiency into operations and reduce headcount. As we now reach this intersection where the worlds of digital and the human touch need to co-exist, this thought-provoking session will explore the challenges we face to embed new technology that enriches the human touch, allowing airlines and airports to differentiate when it comes to customer experience. In this session Tom will share his thoughts on the challenges, approaches for change management and his perspective on how technology will now be used to deliver even better service through frontline employees.

Speaker Invited
Thursday 8th September
11:20 - 12:30
Innovation Case Studies & Learnings for airlines
Showcasing the art of the possible to enhance customer experiences, operational efficiency and business performance by airlines
A series of dynamic case studies before a fast-moving panel discussion to explore progressive new approaches.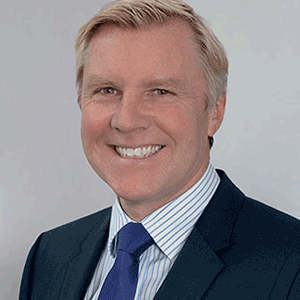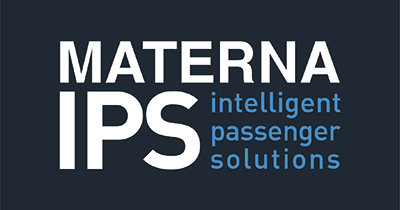 Gary McDonald
President, Americas
Materna IPS USA Corp.
Learn how Spirit's deployment of a domestic biometric solution on self-bag drop improved revenue generation and workforce optimization and how the implementation of automation on the ramp improved safety and operational efficiency.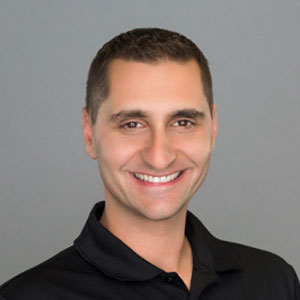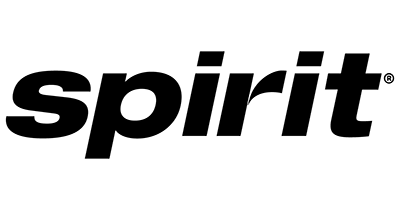 Mike Byrom
Vice President, Airport Services
Spirit Airlines
As part of its enhanced focus on innovation Alaska Airlines recently pushed through on its efforts to deliver, and facilitate, electronic bag tags for its customers – a first in North America. What was the business case, and motivation, to get this done after years of exploration?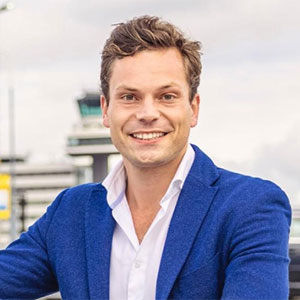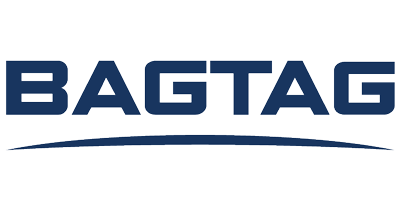 Jasper Quak
Managing Director
BAGTAG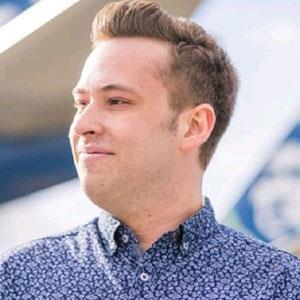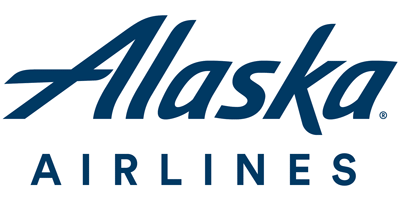 Gus Naughton
Senior Software Engineer, Emerging Technologies
Alaska Airlines
How is KLM now leveraging tehnologies like AI & ML now to address staff challenges, future growth demands and prioritising resources to maximise customer experience during peaks and even disruptions?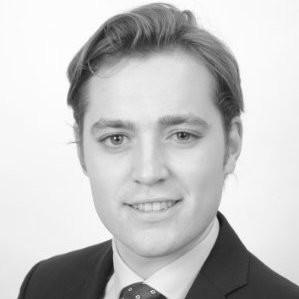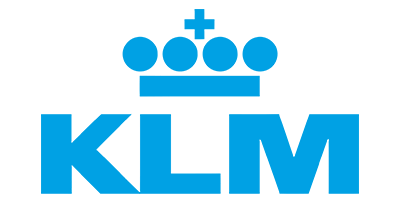 les Wuisman
Director – Integral Analytics KLM Operations
KLM

Speaker Invited
Thursday 8th September
14:10 - 14:30
Future Proofing through Data: How Airports are Leveraging On-Demand Insights to Improve the Airport Experience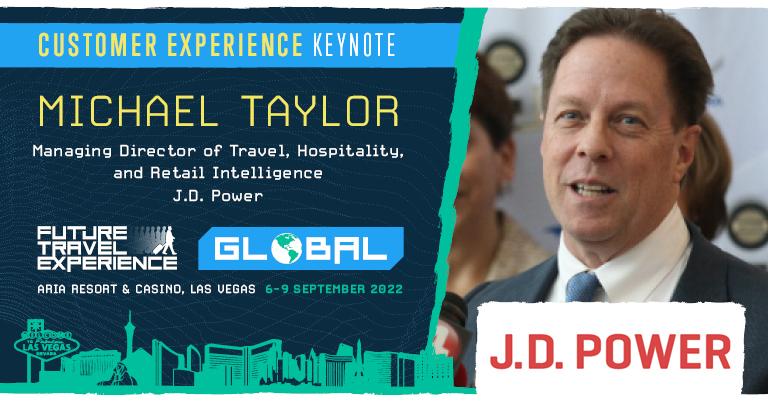 Airports are using innovative research techniques to get to the actionable "in-the-moment" information they need to improve the traveler experience. Michael will share what airports are learning through on-demand customer data that informs strategic, travel-centric decisions on upgrades, redesign initiatives, increased travel satisfaction, and driving non-aeronautical revenues.

Speaker Invited
Thursday 8th September
14:30 - 15:30
Reimagining end-to-end customer and baggage journeys with new approaches powered by technology, design, collaboration and new service approaches
The moderator will set the scene, and then each speaker will talk for three minutes from their seat on how they are evolving their approaches to customer and baggage journeys. After everyone has voiced their opinion, the panel will share their ideas for the future around the following key topics:
How do we achieve inclusion for passengers of all types?
How can the industry make big CX strides during disruption?
What are the main challenges to delivering perfect passenger and baggage journeys and how do we overcome them?
How do we take more processes away from the airport in the future, and deliver more choice to the passengers on their day of travel?
What big changes can we expect to see inflight going forward?
What is the right balance for digital, and human assistance, going forward across different classes of passenger?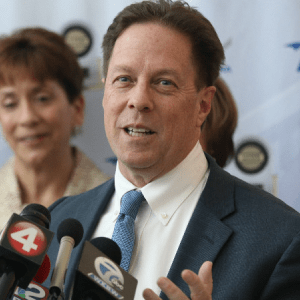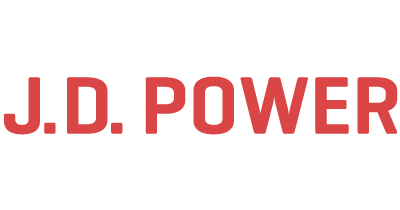 Michael Taylor
Managing Director of Travel, Hospitality, and Retail Intelligence
J.D. Power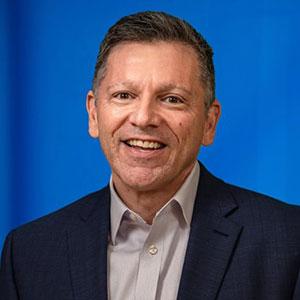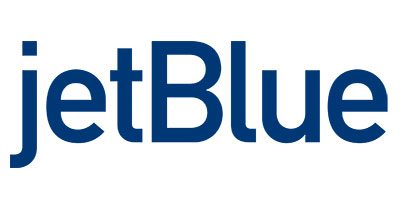 Ed Baklor
Head of Customer Care and Programs
JetBlue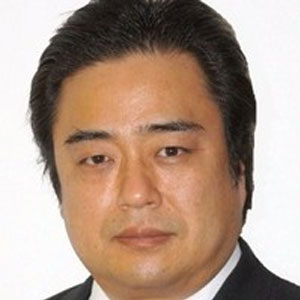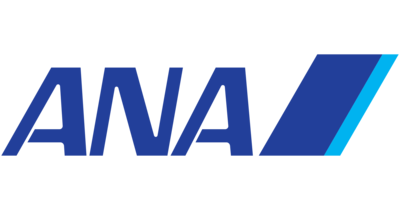 Tom Mano
Vice President, Products & Services Planning
All Nippon Airways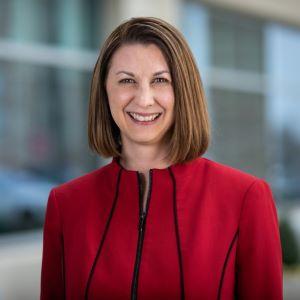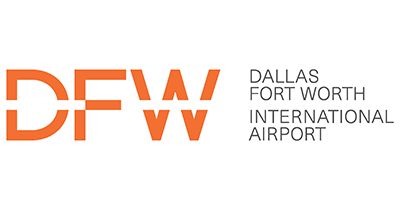 Megan Bozarth
Assistant Vice President of Customer Program Development
DFW International Airport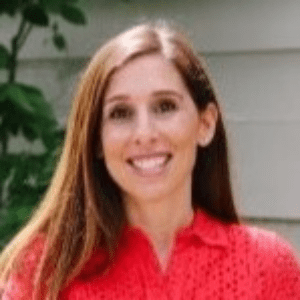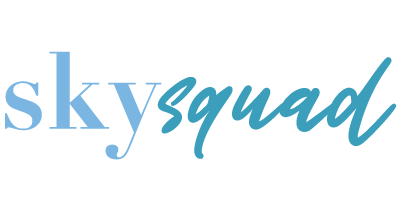 Julie Melnick
Founder & CEO
SkySquad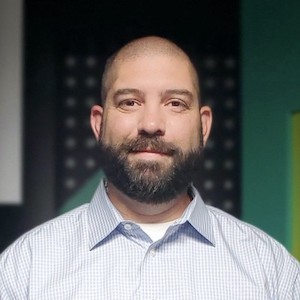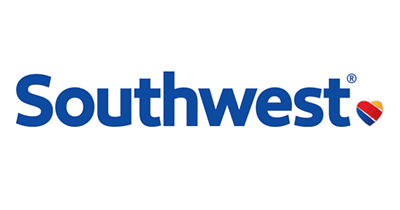 Kevin Kleist
Senior Emerging Trends Advisor
Southwest Airlines
15:30 - 16:15
Coffee break and networking on the exhibition floor

Speaker Invited
Thursday 8th September
16:14 - 17:00
Future proofing strategies for airports and their partners – Leadership & Innovator Perspectives
Alternative Session Choice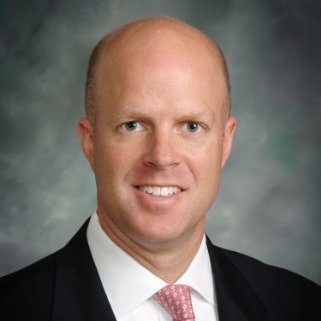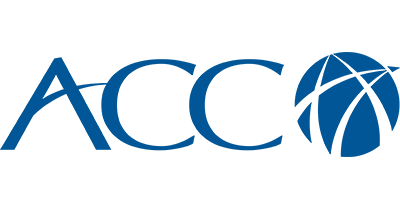 T.J. Schulz
President
Airport Consultants Council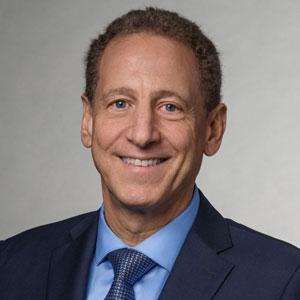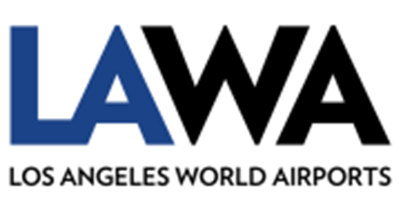 Justin Erbacci
CEO
Los Angeles World Airports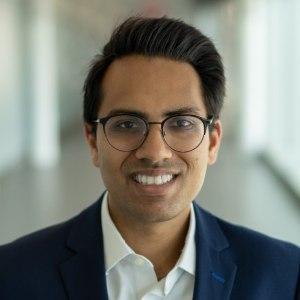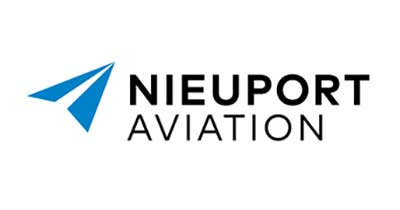 Nishant Rao
Economic Development Professional | Aviation & Aerospace Top 20 Under 40
Nieuport Aviation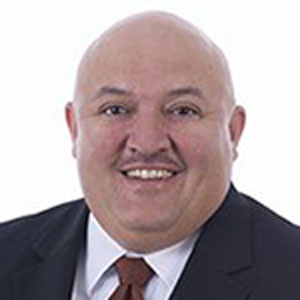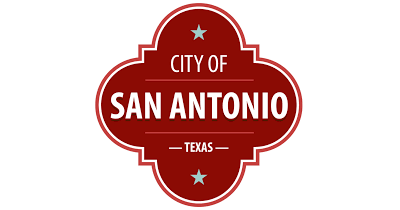 Jesus Saenz
Director of Airports
City of San Antonio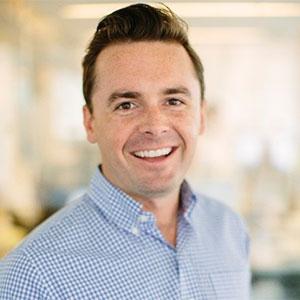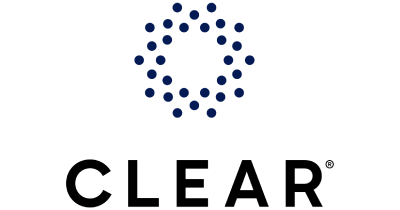 Jimmy Hahn
SVP, Central Operations & Innovation
CLEAR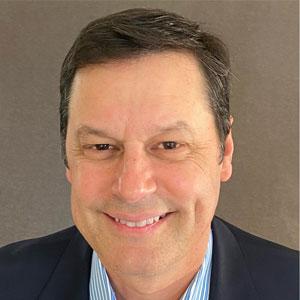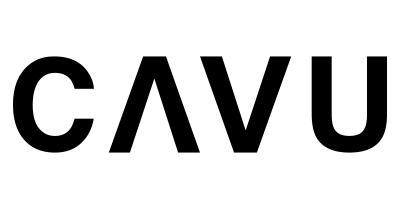 Kevin Shrier
President of the Americas
CAVU
What does the traveler of the future expect from their journey and how can we better serve them?
What are now the real catalysts for change and where are the opportunities for growth now?
How do we approach growing back in the long-term?
What is the right approach long-term for resourcing, training and attracting talent back to aviation?
How can we make big steps in the industry's sustainability mission?
How do airports take non-aeronautical performance to the next level?
Despite extensive cost cutting efforts during the pandemic are there still opportunities to save money, and how far could automation efforts still go?
How reliant should industry stakeholders be on technology long-term, and should we all be aiming to become digital companies that just happen to operate in aviation?
How do stakeholders play their part in future mobility & seamless journey efforts?
What are the best ways to facilitate data sharing & new collaboration approaches?
What do airlines and passengers want going forward and how do airports facilitate that?

Speaker Invited
Thursday 8th September
16:15 - 17:00
Insights into effective innovation approaches & the FTE Startup Idol final
Part 1: Insights into the most effective approaches to innovation from those at the forefront of innovation and working with startups
Presentations to help the audience understand the best methods, and collaborative approaches, to drive enhanced results and performance through innovation.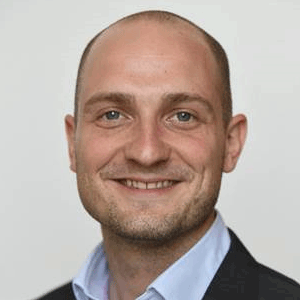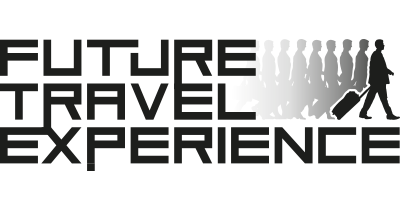 Ryan Ghee
Chief Operating Officer
Future Travel Experience
Successfully developing a culture of innovation – lessons learned from a unique ACRP research project, plus the unveiling of a brand-new innovation playbook for the airport industry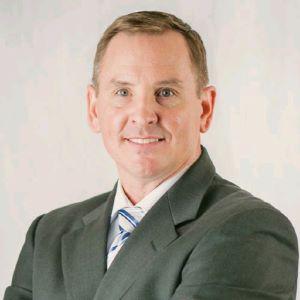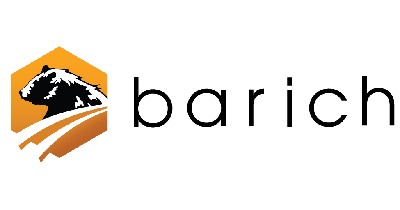 Justin Phy
President & Principal Consultant
Barich, Inc
Gerald R. Ford International Airport and Southwest Airlines amongst others have been doing exciting trials together in the areas of digital twins, autonomous mobility and drones through the Ford Launchpad for Innovative Technologies and Entrepreneurship (FLITE) initiative. What have been the key learnings from these trials, and what's next?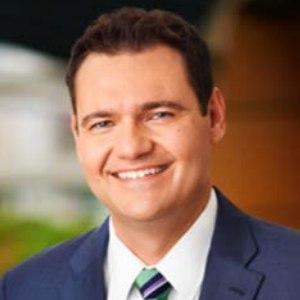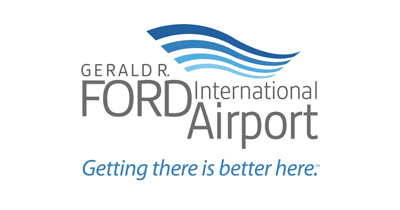 Alex Peric
VP & Chief Operating Officer
Gerald R. Ford International Airport Authority (GRR)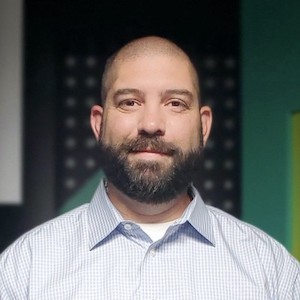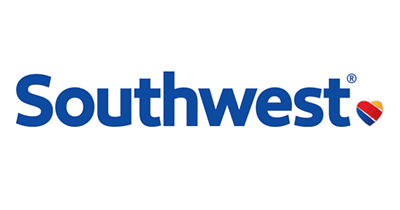 Kevin Kleist
Senior Emerging Trends Advisor
Southwest Airlines
Part 2: FTE Startup Idol – The Final Three


The grand final of the FTE Startup Idol competition, featuring pitches from the finalists of the three categories – Automation & Workforce; Digital Identity & Security; and Sustainability. The overall winner will be decided by an audience vote and the winner will be announced at the FTE Global Awards ceremony later in the day.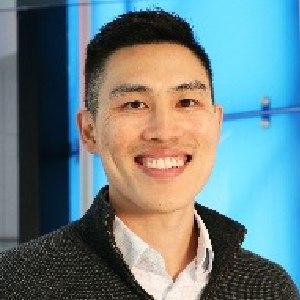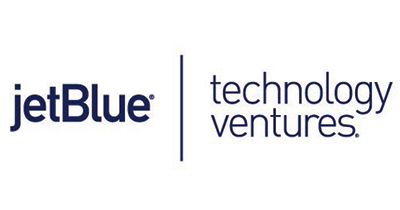 Ryan Chou
Venture Investor
JetBlue Technology Ventures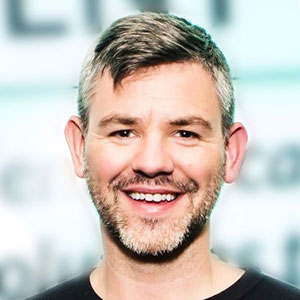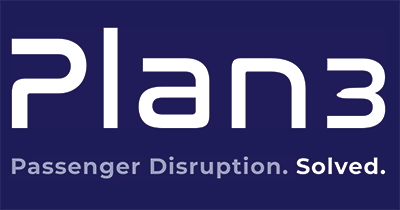 Simon Dempsey
CCO
Plan3 and FTE's 'Mayor for Startups'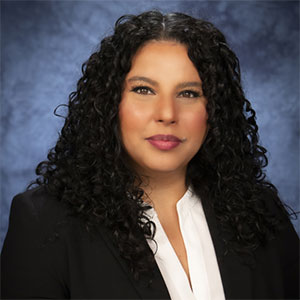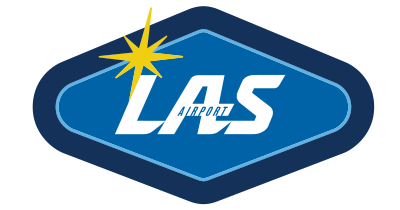 Rishma M. Khimji
Chief Information Technology Officer
Harry Reid International Airport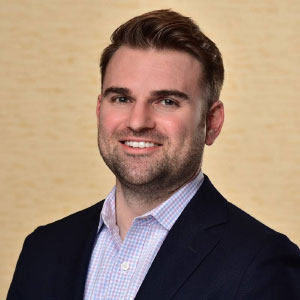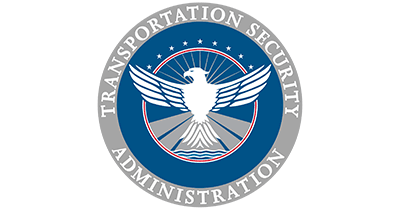 Daniel McCoy
Chief Innovation Officer
Transportation Security Administration (TSA)
Friday 9th September

Speaker Invited
Friday 9th September
10:00 - 11:00
Day 3 keynote session for all participants
Inspiration from the hospitality sector:
---
The MGM Resorts View on how physical digital convergence is transforming gaming and entertainment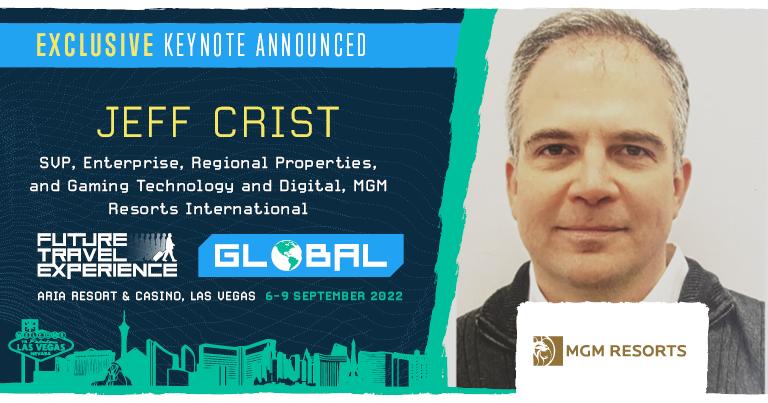 How is United Airlines advancing to become not only the best airline in the U.S., but also the best airline in the world?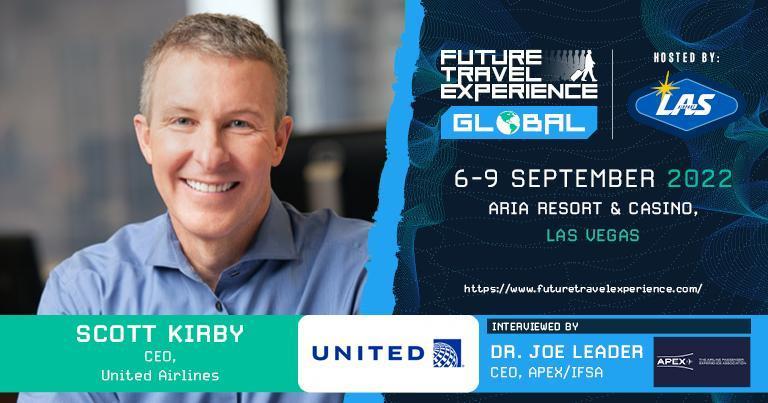 11:00 - 11:30
Coffee break and networking in the lobby

Speaker Invited
Friday 9th September
11:30 - 13:00
The FTE Co-Creation Forums

We want FTE to be an industry change catalyst and we are making more efforts to facilitate actual industry collaboration at the show, as opposed to just discussing the need for it, which is why we are continuing to build the FTE Co-Creation Forum three years after its successful introduction. The session will provide a discussion platform for various stakeholders to discuss how they can collaborate in key areas to enhance the end-to-end passenger experience. Delegates will be able to choose which topic they would like to discuss and then join the relevant table to exchange thoughts, ideas, frustrations and potential ways forward.
There will be groups in different working zones, each with their own captain who will lead discussions on each table and help inspire outside-the-box thinking. At the start of the session, each delegate will join one of the discussion groups. They will then play an important role in forming ideas and conclusions within that group, which will be shared by the captains through the post-event report. The conclusions will also be passed to industry associations to help influence their next steps, so the good work can live beyond our time together in Vegas.
Topics to be tacked include:
---
How do you build a business case for entering the metaverse?
This workshop will facilitate a SWOT analysis of a variety of use cases for airport and airline Metaverse implementations. This will be the first of its kind for our industry looking at the following use cases:
Passenger focused

Next generation wayfinding – supersedes interactive maps – setup virtual waypoints for day of travel
Avatar based airport guide prior to travel
Aircraft seating options and experiences – up sell and cross sell options
Virtual airport lounges (airline, airport, third party) with prepurchase of dining or reserve seating
How to use technology: self-service device instruction
Gamification of airport experience – scavenger hunts for children and adults
AR/VR integration at home to airport onto aircraft

Airport NFT

Leverage the airport air program exhibits
Virtual marketplace for 3D Printed design NFTs
Information and document sharing (RFP, contracts, etc.)

Airline and airport staff

Training for SIDA and other certifications tailored for each airport
Orientation for new employees
Complements existing maintenance training tools
Digital Twin

Metaverse infrastructure supports digital twin development

Software and hardware advances are complementary
Gaming professionals provide pool of experts for aviation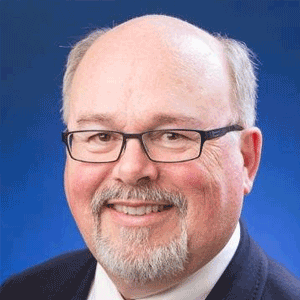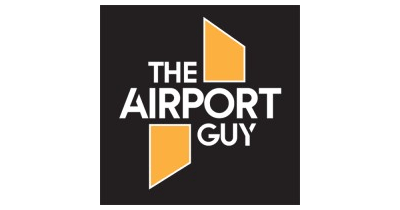 Dave Wilson
Founder & CEO
The Airport Guy
Creating a Culture of Innovation
Learnings from a unique ACRP research project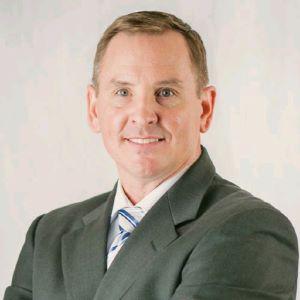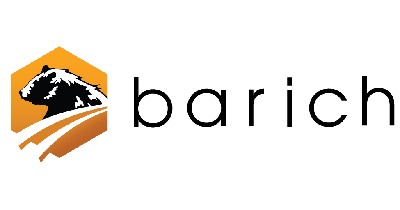 Justin Phy
President & Principal Consultant
Barich, Inc
What tech will complement the human touch to deliver next-generation CX in travel?
What are the types of technology that will help customer service staff deliver the human touch in the future? How do we go about understanding the requirements, and how should change management work to support the utilisation of these softer technologies.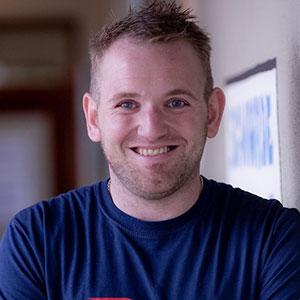 Tom Stevens
CX Pioneer & former Director of Brand and Customer Experience, British Airways

Friday 9th September
13:00
Conference close
Why attend FTE Global?
Don't just take our word for it – read what FTE Global attendees have said about the show…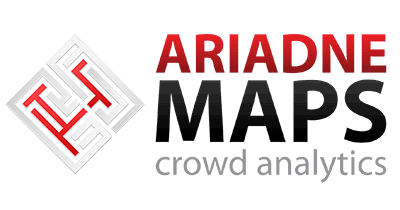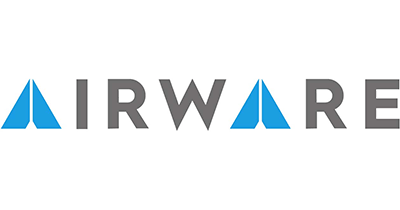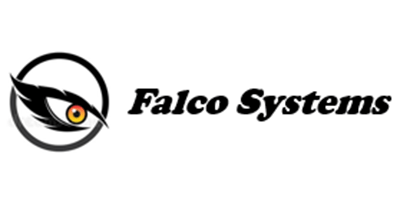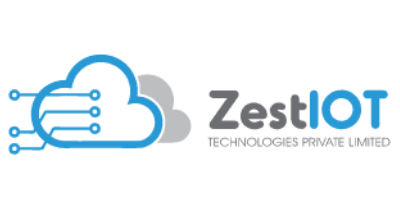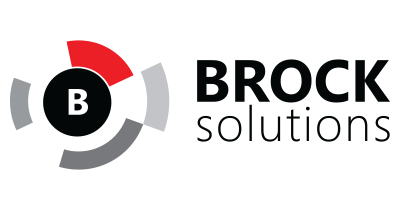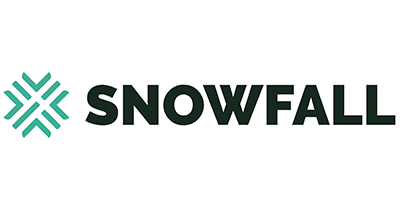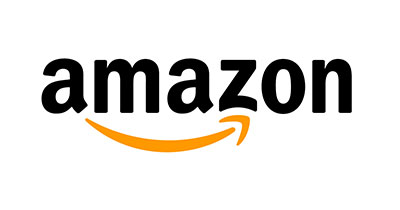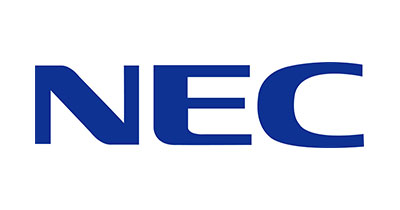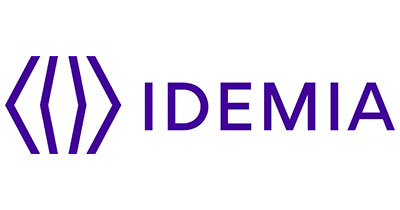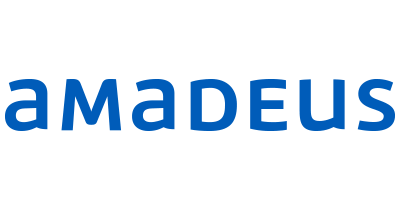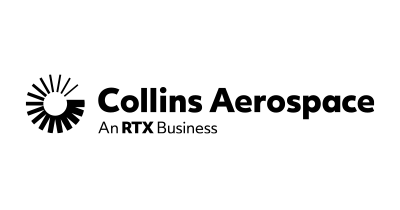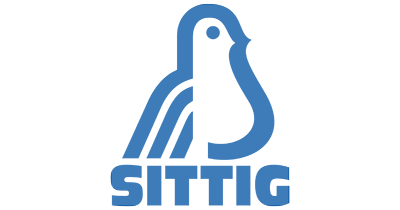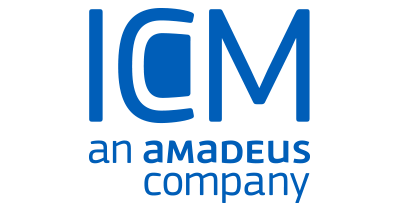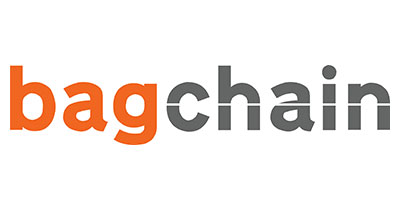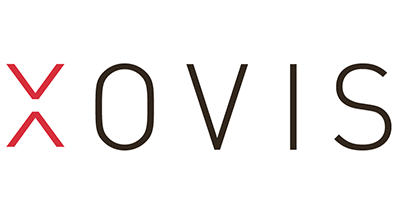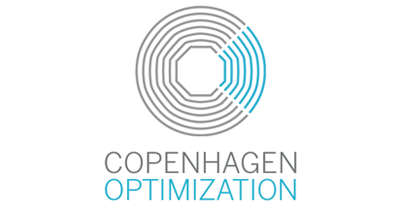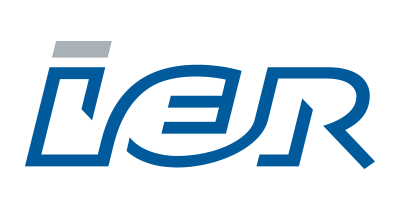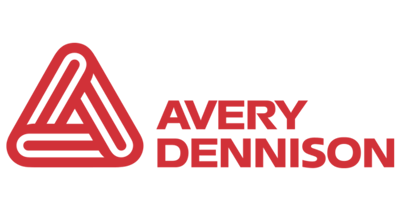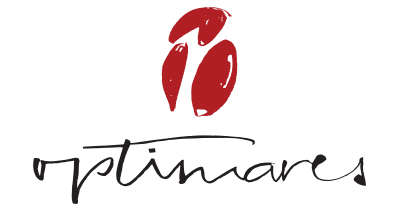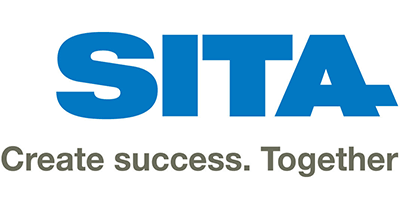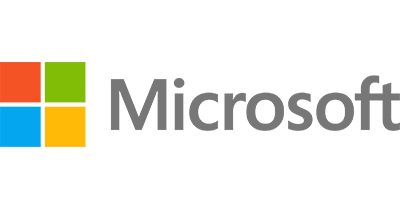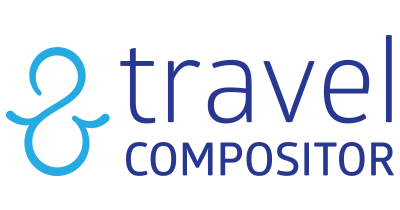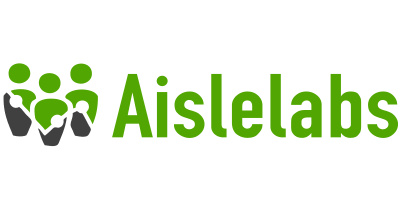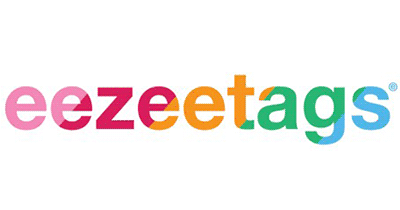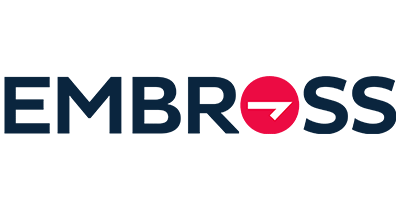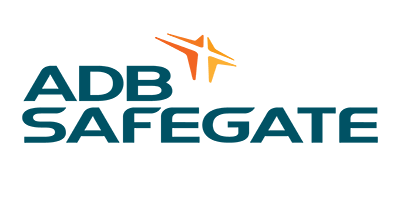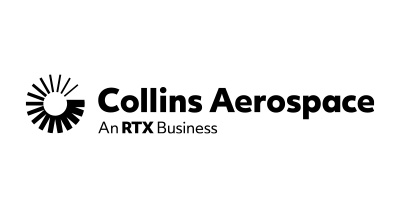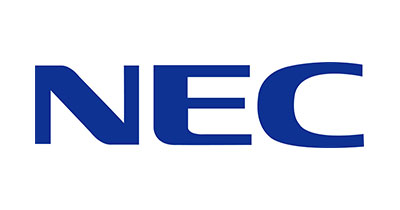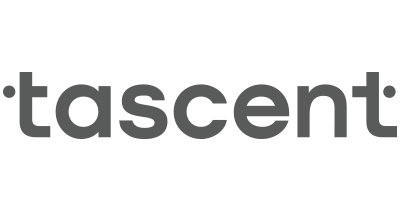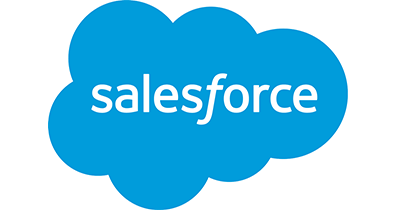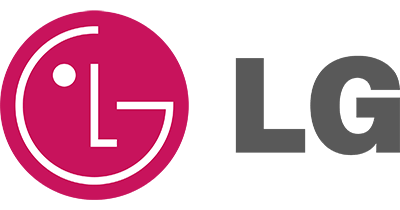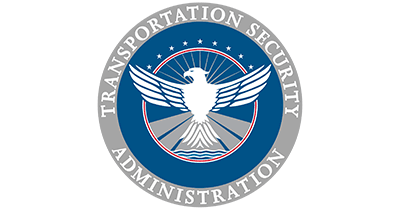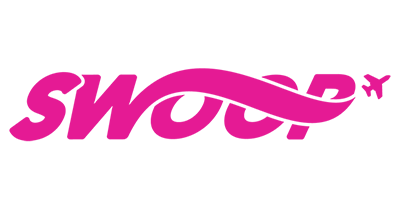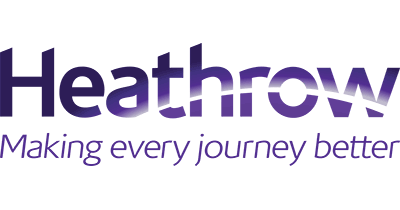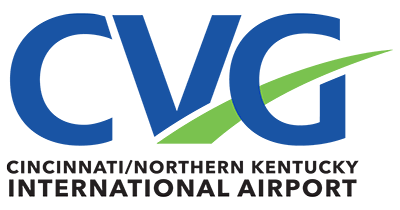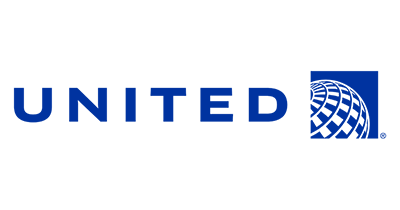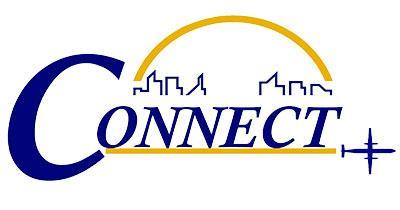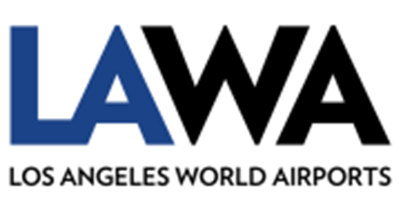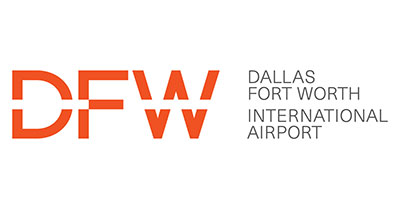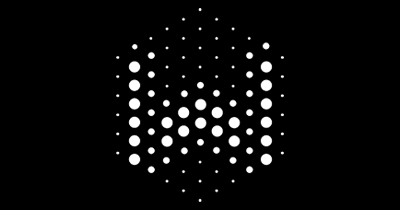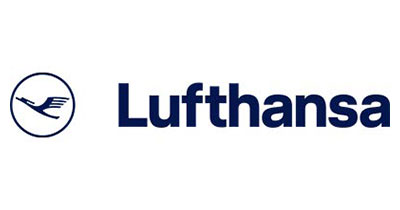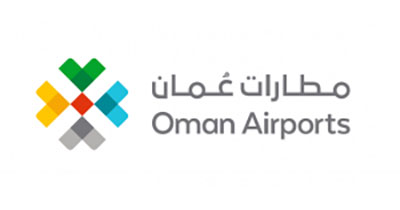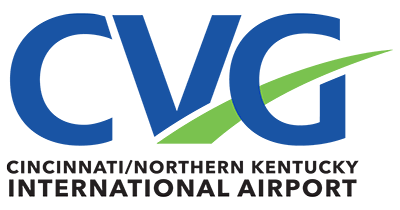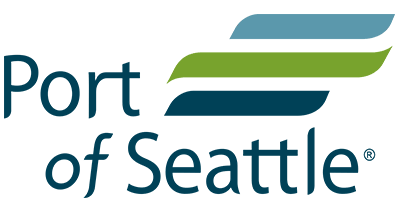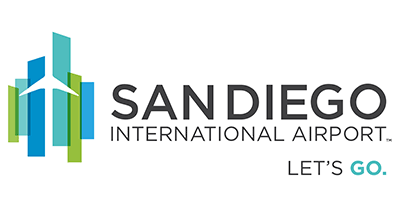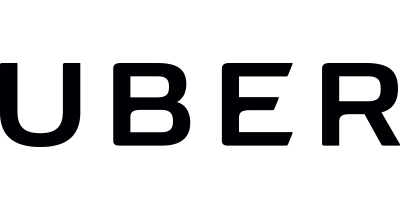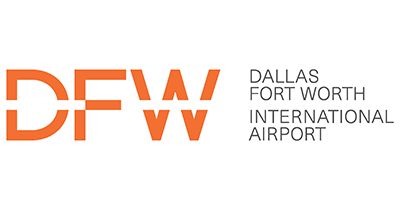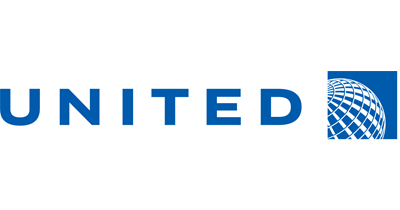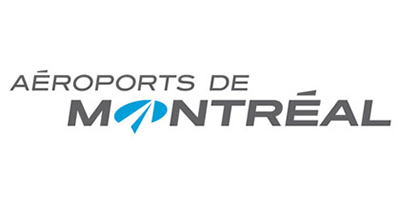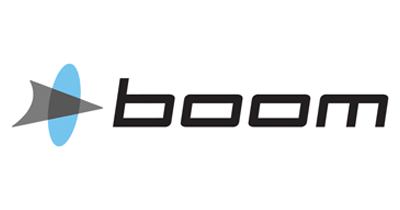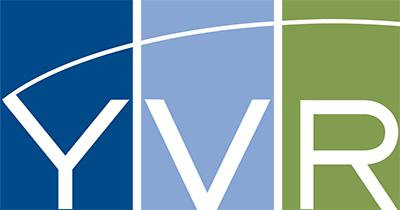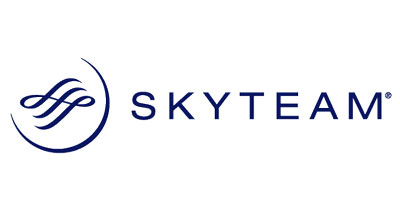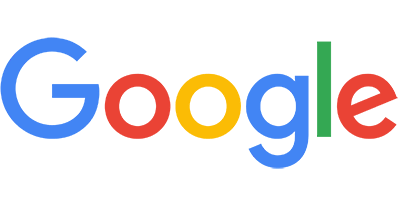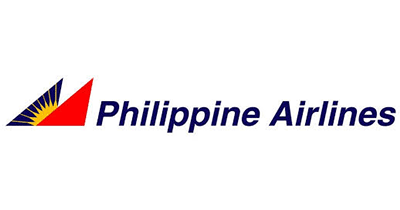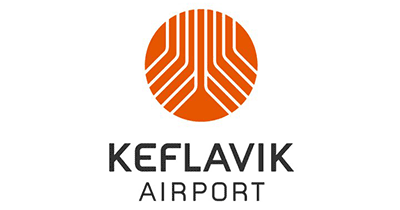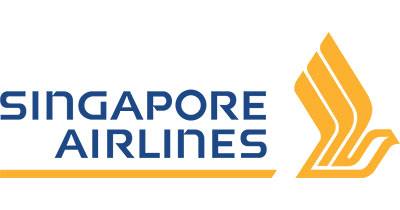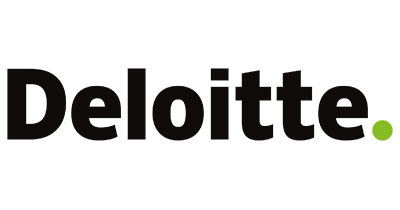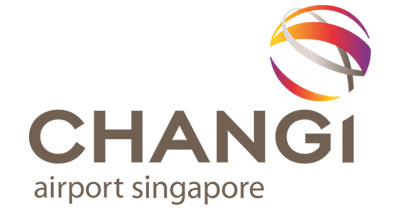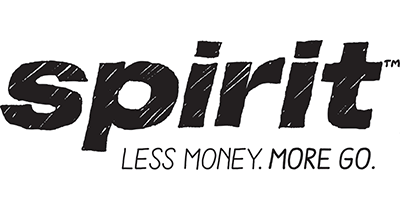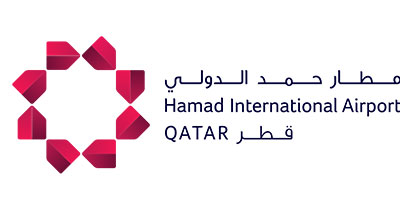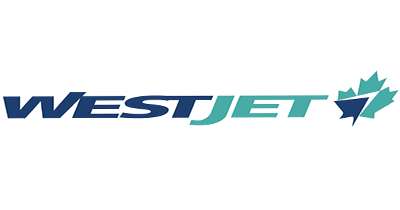 "My experience at FTE Global 2022 has been fabulous. It has been an excellent networking experience. We have connected with all levels of airports. People are very open to new and innovative ideas, so we are thrilled to be here. The number and quality of visitors to our booth has exceeded my expectations. I have sat in on many of the conference sessions – I thought the range of topics and content discussed was very well thought out, and the quality of the speakers was excellent."
"It has been wonderful here at FTE Global 2022. We are a start-up with a very new technology and have found the response overwhelming, because the quality of attendees is exactly what we are looking for. We have made great contacts. This is probably the most unique way of us meeting a lot of people in a short period of time. The ability to meet people at a high level here, who are able to make purchasing decisions, is unrivalled. It is a great way of spending some of our marketing budget and getting a great return. We will definitely be back next year."
"It has been excellent. It is my first time attending FTE Global. We are really pleased with the conference sessions, the networking, and the exhibition floor. It was very good because I had airlines, vendors and consultancy groups visiting the booth, so I am very pleased. I made a lot of good contacts. The conference sessions I attended were very interesting. I definitely will come back to FTE Global – it has been very good for us."
"FTE Global 2022 has been a very good experience. The quality of the attendees and conversations taking place are at a different level altogether. There is no sense of competition – the common theme in all of the conversations is how to collaborate, collectively share experiences, and transform the passenger experience. I see a lot of people being open and helping each other. This is a great networking opportunity in terms of making new connections and having meaningful conversations."
"The experience at FTE Global has been great. We have had quite a bit of traffic through our booth, which is good. The conference sessions have been quite lively, with lots of discussions. We like those discussions – weare not just listening, we are participating, which has been great. There has been more time for networking this year, which has been good. The number of visitors to our booth this year is a little bit higher than it was in past years. We have been attending FTE Global since the beginning, so we will be back again."
"I am a first-time attendee at FTE Global. Having the opportunity to walk the floor, meet all of the other exhibitors, and discuss how we can collaborate in the future has been really something that I enjoyed thoroughly. There has been a steady stream of visitors to our booth. The set-up is really good, being able to have everybody go through the exhibition in order to get to the conference rooms means there has been a very good flow and consistency to the exhibition. The overall networking opportunities are plentiful. There are lots of coffee breaks and opportunities for us to engage with other attendees. I have had phenomenal conversations after some of the breakout sessions. I will definitely attend FTE events in the future."
"This is my first time attending FTE Global. There are all sorts of technologies – we have the airlines, we have companies that are providing solutions for the airports, so this really is a great opportunity for us to learn about what is going on in the industry. We have had excellent discussions with people coming to our booth. We have had way more visitors than we were expecting. The networking at FTE Global has been excellent. I think this event is fantastic for the industry as a whole. I clearly see the value in attending – you learn in two days what would take you six months otherwise, because there is so much knowledge in this room right now."
"This is my second year at FTE Global and the experience has been spectacular. The decision-makers have visited the booth to have conversations and it has just been a really good show. We have been busy for the entire two days. I think the important thing here is that the decision-makers attending the event are very high quality. One of the important things about the event is the networking opportunities – we have had good sessions during the evenings and also the coffee breaks, so the booth traffic has been fantastic. I have had the chance to attend a couple of the conference sessions – they are very well-positioned for what we are doing today, but even more importantly they are exploring what the future is bringing. We will definitely be back next year – the quality of attendees and prospects that we have is fantastic."
"It has been an incredible experience here at FTE Global. Last year was my first time attending and it keeps getting better every year. The amount of contacts we have made, the networking opportunities, and the chance to interact with the industry is a valuable experience – the right people are all here at FTE Global. The conference content is incredible, as it was last year. The social events at FTE Global are wonderful. The quality of visitors to our booth has absolutely met my expectations. 1,000%, we will absolutely be looking to return in 2023 – hopefully bigger and better."
"I always enjoy coming to FTE Global. The number of visitors to our booth has been good. All of the key airlines, including American, Delta, Frontier and United plus others, have all come by, which is good. You do meet a lot of C-level executives at FTE Global and those are the people who need to get the products agreed within the organisation. One of the good things about this show is there is always a lot of interest from attendees on the technology – they actually all want to understand how it all works and how it all fits together, so it is a good event to show off technology."
"My overall experience here at FTE Global has been fantastic. I think this is really the premier event for the year. It has been the most exciting, the most well-attended, and it has been all levels of management. I have sat in on several of the conference sessions, which have been wonderful, especially the panel discussions. I would love to come back to this event in the future – next year and every year."
"Overall, the experience being here at the show was very good. We are very satisfied with the results. The number and quality of people visiting our stand was good – they were the right people in terms of their responsibility roles and their airports. The networking opportunities and social events, especially during the coffee and lunch breaks, gave a lot of opportunity to get in touch with other exhibitors, visitors and participants in the conference. It has been the first time for us attending FTE Global and we are looking forward to attending again next year."
" We have been at FTE for at least the past three or four years. I like events like this because you can catch up with people and chat to airports and airlines. For instance, I managed to talk to some interesting entities such as Frankfurt Airport, Delta Air Lines and Atlanta Airport, so this was very important to me."
" We have had a fantastic show this year. It has been tremendous, especially in getting new customers interested in our solutions."
" The show has been great for us. We met with a lot of existing customers, but also a lot of new customers. We have made some really exciting contacts and we are really happy with how the show is going. I think FTE is one of the few shows that really brings a lot of airports from the US but also globally in one place."
" The participants who are here at the show are here to learn and that is what makes the show special. There is a lot of engagement. The meeting booking system was great and it worked really well for us and everybody showed up to the meetings."
" This has been a very good show. We attend every year, and this has been the best year so far. The other aspect is that you had the government representatives here, including TSA and CBP and that is very good for the North America/US market, because there isn't normally interaction with these organisations."
" There have been so many people visiting our booth. It has been fantastic in the exhibition. This is one of the best shows, if not the best, that we attend. We are meeting all the right people from airports and airlines. It's an awesome place to connect."
" This is the show for the aviation market. Most of the key solution providers are here. The networking opportunities are fantastic – we've definitely been meeting the right people here."
" We have had many people visiting our stand. There has been big interest in our (aircraft) seats and what we can do for the passenger experience. We have certainly met the right people at our stand. It is our first time here, and the show has exceeded our expectations."
" Everything has been great at FTE Global…The networking has been excellent, and it has been very busy for us in the exhibition."
" From an expo side of things, we've made some great connections, including new connections. It's been a really good opportunity for us to see how things in the industry are going, how it is developing."
" The networking has been very good. There is a good quality of people here. It is my first time attending FTE Global and 80% of visitors to our stand have been interesting to us."
" FTE Global has been great. We've had lots of people coming by the stand. We're really interested in meeting airports, and the event has been very good for that. The show has met our expectations and we would come again."
" The show is amazing. We've been very busy, with lots of interest in our RFID solution. We've been meeting the people we were hoping to meet. There are very big opportunities here at the show and it's nice to network with potential customers within the industry."
" It has been busy – once again a great show. The event grows every year. FTE Global is a staple for us."
" I'm getting to meet people I don't normally meet at other trade shows. The quality of meetings we've had has been fantastic. The conference sessions I've been in have also been excellent."
" We have certainly met the right people here. The quality of contacts we have met has been brilliant…it has been perfect for us really. "
" It's the first time I've participated and the event has been excellent. There has been non-stop customer interaction and we have identified some very good leads. The event is even more interactive than I expected, and the networking and social aspects have been great."
" There has been a lot of traffic to our stand, which is what we were looking for. There is an appealing level of attendees – the right people. There are lots of buyers here, which is good."
" We have got 8 to 10 solid leads. The people stopping by our stand are the right kind of people. I've been doing trade shows for 25 years and I can see that there's a good mix of vendors here. The leads are for good potential customers. "
" It has been a great event. There has been good traffic in the exhibition, and we have made several good contacts. The networking opportunities are excellent."
"My experience at FTE Global was great. I have talked to a lot of smart people and had a great time. The social events and networkingopportunities have been fantastic. I have had the opportunity to sit in on the conference sessions. The topics were really good – they are unique, but they are relevant to all travellers, especially digital identity which is on the cutting-edge of technology. The exhibition has a really good range of companies – you can come and see all travel has. Based on my experience this year, I will be back for sure, so I am looking forward to it."
"My experience this year at FTE Global has been fantastic. It is my third consecutive time attending the event. The networking opportunities and social events have been terrific. The conference sessions have been fantastic as well. There are always interesting companies here in the exhibition hall – this year was certainly another success in that sense for me. I will absolutely be back at FTE Global again. I have been looking forward to this for the whole summer – it is really great to be here reconnecting. It has been fantastic, and I will certainly be back."
"As always, the networking opportunities have been fantastic. It has been really great to network with a lot of like-minded people. One of the things I love about FTE events is that we get people of a senior level from airlines, airports and vendors, so it has been great. It has been a really interesting exhibition – it is great to see a mix of well-established companies as well as start-ups, and also good to see a number of new launches. The conference sessions have been really interesting. I have been attending FTE Global for a number of years and am looking forward to going to LA next year."
"I have been attending FTE Global for over a decade and it is just incredibly refreshing to be not only in a learning environment, but a relaxed environment where we are able to engage in very healthy, forward-looking conversations and really try to push the boundaries. FTE Global is not the usual mundane conference, so I am super-proud of what you are doing. I have been absolutely overwhelmed by the number and quality of visitors to our booth. Of course, I will be back at FTE Global. It just never ceases to amaze me how much bigger and better the event becomes, and really that is the beauty of bringing airports, airlines and vendors together, along with regulators, so in an environment like that you can really never go wrong."
"The great thing for our team at FTE Global has been to try to understand what other people are doing and get great new ideas. I think United is doing more to innovate in more areas than any other airline in the world,but there's still plenty of good ideas and innovation that's happening outside and the opportunity to come to a place like FTE Global and learn what others are doing really helps get that creative engine firing and get more ideas. Our team wants to come back and share all the areas in which we are leading that sometimes people don't know about – giving them the opportunity to come and show the pride that they have in that leadership role will be exciting."
"My experience at FTE Global has been fantastic. It is a great showcase of all the latest technology. It is very exciting – I am sort of overwhelmed by how much technology there is here, you can't consume it all. Congratulations on such a fabulous show."
"I always love coming to FTE Global – I have been coming for many years. It has always been the highlight of the year. It is really great to be in one place where everyone is thinking about how we can do things differently, think outside of the box, and work with all the different partners who are trying to help us to innovate. We are so excited and honoured to host FTE Global next year. We will throw a good party and provide Los Angeles-specific experiences, as well as making participants' journey there pleasant and safe. We can't wait till you're all there next year."
"This is my first time attending FTE Global and I have really enjoyed it. What I really like is it's a great mix of not only our vendor partners, but also airlines and a good representation of international airports as well. It's good to share information and network. I've really enjoyed the opportunity to get away and be strategic for a couple of days."
"It is my first time attending FTE Global. I've really enjoyed the opportunity to tell the DFW digital twin story for the first time out in a public setting. It's great to see what other airports are doing around this space – it's going to take a village to transform this industry. It is this type of environment at FTE Global that allows us to exchange what worked, what didn't work, and the new innovation and ideas that are coming together. We're all going to leave this event better equipped for what we need to do for the mission."
" As we work to drive traffic levels back up its important that we as an industry set an example on getting back on planes when we can and delivering excellent experiences, despite the increased regulatory complexity. Aviation will return to strong growth in the years to come, and we need to shape that future together – FTE Global is an invaluable industry trade show for the world, and I look forward to meeting many old, and new, friends at the wonderful Aria Resort in Las Vegas this December."
" I have attended a number of FTE events over recent years, some as a delegate and others as a speaker. FTE Global in particular, always attracts a diverse mix of experts and professionals from across the world of aviation. What stands out against other conferences is the inclusion of hospitality, technologists and futurists who help delegates learn from other sectors, which enables a broader knowledge and understanding of what else we can do to promote the aviation sector. Networking opportunities and social events are always of the highest standard and allows old and new friends to come together in a relaxed and fun way."
" I felt that at Future Travel Experience the past week the conference has been excellent to not only be able to have though-provoking aviation discussions, but also to collaborate and connect to other airports and leaders in aviation."
" FTE is one of my favourite conferences to go to. I like the fact that you bring in both airlines and airports, and the content is really different. I also enjoy that you bring in different speakers from other industries. I'm a future guy and this is a really good place to be. It's fun because we're all on the same page – we're all looking for future technology."
" The networking opportunities are always fantastic at FTE Global. There has been a high level of interaction and engagement between delegates."
" FTE Global is a wonderful event. I have met representatives from many different modes of travel, and heard what people need to think about in the next decades. In terms of networking, the right players are here to have conversations with."
" I have particularly liked that the event helps from a strategic standpoint. FTE Global really allows for a holistic strategic mind-set. The conference sessions have been very relevant in terms of customer experience."
" It's great that we're hearing about disruption. Blurring the lines between industries is very important, and this event does that very effectively."
" I have been very happy with the conference sessions, which have been projecting us into the future. It's my first time here at FTE Global and it has exceeded my expectations. I have met lots of different contacts – the event is very good for networking."
" The panel sessions have been excellent, with good interaction with the audience. It's a very forward-thinking event and people here are not afraid to talk about the future."
" I'd heard a lot about FTE Global from industry colleagues and it has certainly met my expectations. The conference sessions have been very interesting, and it has been my pleasure to take part."
" FTE Global was definitely a great opportunity for us to network and to learn from all the players that are changing the airline industry and the travel industry. During three days we were exposed to lots of insights and we were exposed to a broader way of approaching our business."
" It has been great attending FTE Global. The conference sessions have really informed our thinking and the Co-creation Forums were particularly good in generating a high level of interaction. FTE Global is highly recommended – I will definitely attend again."
" The event has been very insightful. I've been to a lot of conferences, and the knowledge gained at FTE Global is unique and innovative. It's very good that the event is all about collaboration. I will take some nice concepts home with me."
" As always, I come away inspired, with lot of ideas and new perspectives to try to push my organisation even further."
" I really enjoyed the event and seeing lots of interesting airlines and technologies. Highlights for me were the NASA and TSA talks and the collaboration work between the partners. There are differences we have, but it is very interesting to make it all come together."
" I've been asked by a number of people how FTE compares to other events on the aviation circuit. My response is that it's very much a case of quality over quantity, with a more focused selection of relevant speakers and discussion topics, rather than the broad brush approach used by others. It's this focus on quality speakers, innovation and informative topics that makes FTE the success that it is."
" The sharing amongst partners airlines and operators is what makes this show unique. Everybody gives a lot of insights on the issues and challenges of the industry and it is good to hear that there are similarities in the issues we are all facing."
" The show has been tremendous so far. I managed to see some incredible presentations from a lot of great people from inside the industry. We were able to meet with a lot of vendors with whom we have talked to before, but it is great to meet them here in person, which makes it a lot more efficient for us to make decisions on how we drive the guest experience for passengers. For me, this event is really forward looking – it's not just about what people have accomplished, but about what they were trying to accomplish. So, I think that's very valuable, as we are trying to move the industry forward."
" Compared to some of the other industry events which are a lot broader, FTE really focuses on innovation, so that makes it different. It is always about new ideas and new technologies that could be applied in real life problems, so that's what makes it unique."
" I found FTE Global 2018 to be a wonderful gateway to engage with a wide array of industry stakeholders, and to learn across the diverse subjects covered in the four conference tracks. The keynote speakers were spectacular, and I found the involvement of leaders in parallel sectors such as Disney and MGM Resorts very beneficial, as we search for synergies between the hospitality and airline industries, exceeding our Guest Expectations. I look forward to attending next year's show!"
FTE Global registration
Find out FTE Global 2023 registration options
Book your booth
Exhibit your product or service. Contact our team to discuss the opportunities available:

Vital Event Information
Future Travel Experience Global 2023 is a global forum that brings together airlines, airports, government agencies, vendors, start-ups, terminal designers, architects, ground handlers, destination partners and various other travel industry stakeholders to learn, collaborate and be inspired on their next moves to transform their organisations' passenger experience, business performance & sustainability strategies.
Event

Future Travel Experience Global 2023

Date

- September 2023

Location

Long Beach Convention Center

,

California

,

United States