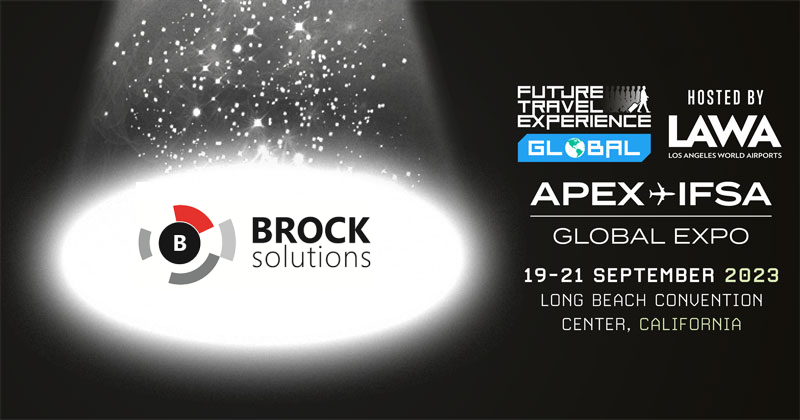 With over 750 employees around the globe, Brock Solutions is a global automation, operational software, and professional services company with expertise in Manufacturing, Transportation, and Utilities business sectors. Our solutions empower our clients to transform their operations using real-time data to drive performance, profitability, efficiency, and excellence.
Over the past 25 years, we have successfully completed over $1B in baggage handling projects with our partners. We have built an excellent reputation for delivering complex solutions in a wide-variety of high volume and high risk industrial and operational environments.
What makes your products / services stand out?
---
Our SmartSuite software platform provides a wide range of repeatable solutions for passenger processing and baggage handling. Trusted by many of the world's largest airports and airlines, our solutions provide ramp and operational automation as well as end-to-end tracking of passengers and their baggage. They provide a real-time, single-pane-of-glass view into the operation of an airport or an entire airline network. Our products range from baggage and cargo management to baggage handling systems, passenger monitoring and processing, and enterprise management. We collaborate heavily with our customers to tailor the best mix of services and off-the-shelf products to suit the unique needs of each client, making our solutions powerful for today's demands and adaptable for the challenges of tomorrow.
What brings you to the EXPO this year?
---
Brock Solutions has been attending and exhibiting at FTE for several years as it has always been a great opportunity for us to showcase the innovative solutions we've been working on. Our latest solutions help facilitate automating operations to tackle labour challenges and provide more touchless and self-service solutions for passengers. Brock Solutions is excited to attend FTE again to explore new innovations and partnerships that can enhance our offerings to our customers and lead them towards a digital transformation.
Why should visitors come to your stand and what can they expect to see?
---
This year at FTE, we'll be highlighting and demoing our latest SmartSuite solutions designed to enhance and streamline the passenger and baggage journey. Some of the exciting modules we plan to demo include:
– SmartSuite Enterprise – Brock's proven, scalable, and modular airport and airline management solution that allows organizations to collect real-time baggage, passenger, and flight information for end-to-end visibility into enterprise-wide system operations.
– SmartBag Grouping – Configure bag groups with specific validation rules and preform tracking, validation, and bulk actions for bags in flexible groups.
– SmartBag BSO – A virtual Baggage Service Office that allows passengers to track their checked baggage and file mishandled bag claims right from their smartphones.
– Advanced BHS Map – Displays a 3D visualization of the Baggage Handling System to see how bags are flowing through the system historically and in real-time.
– Automated Resource Planning – A baggage operations planning tool that automates, optimizes, and balances flight schedules across the baggage handling system BHS.
What do you think is the biggest lesson that the industry will take away from the COVID-19 crisis?
---
The COVID-19 pandemic has forced a new era in aviation and has shown the industry how important it is to be adaptable to change. While many changes have been thrust upon us recently, these challenges offer an opportunity to introduce digital technologies, allowing us to improve and streamline operations. Whether it's fluctuations in passenger and baggage volumes or new passenger demands, airports and airlines require versatile and flexible solutions in an ever-changing industry. Thankfully, Brock Solutions can help you transform your baggage and passenger systems for the post-COVID world.