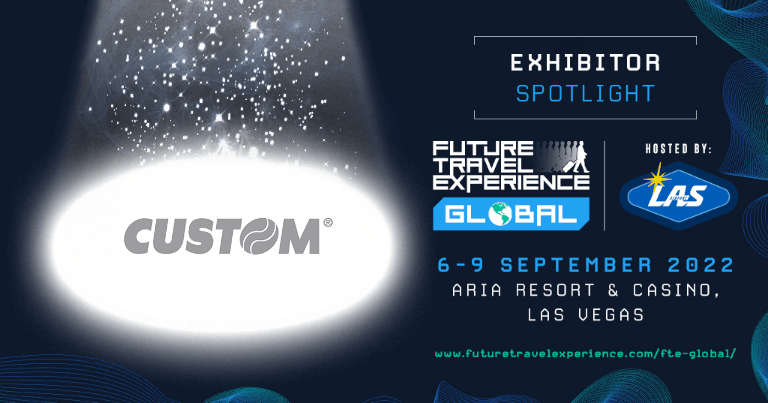 Custom America, Inc. is a division of Custom S.p.a. of Parma, Italy that designs, manufactures and distributes thermal printing and Point-of-Sale hardware.  We reach a variety of vertical markets and technology sectors through six major lines of business while supporting attended and unattended solutions. 
What makes your products / services stand out?
---
Our complete solutions integrate hardware, software and services.  Custom America offers both a wide range of standard products in addition to the ability to provide complete product development and customization to meet specific application needs. Specifically, Custom America designs and manufactures a wide range of Aviation printers.  Our product portfolio offers robust and compact kiosk and attended solutions for boarding pass, luggage tag and ATB printing.
What brings you to the EXPO this year?
---
Present in over 150 airports, we leverage the same print-engine for kiosks and check-in counters while integrating RFID, multi-feeder and linerless printing capabilities.  Our designs reduce the Total Cost of Ownership (TCO) for dedicated airlines and airports alike by utilizing a single hardware platform across various printing needs.
Why should visitors come to your stand and what can they expect to see?
---
Custom America designs and manufactures a wide range of Ticketing, Printing, and Point-of-Sale solutions to meet complete airport infrastructure needs.
Custom America is differentiated by providing Italian quality and design, supported by a global manufacturing network providing local customized solutions.
What do you think is the biggest lesson that the industry will take away from the COVID-19 crisis?
---
Air traffic is on the up, and so are passenger numbers. As a result, airport facilities need to make the most of all potential services in order to improve passenger experiences. Custom's complete solutions for the aviation industry simplify all printing and control processes in airports, especially when it comes to printing boarding cards, luggage labels and plane tickets. Custom has engineered multi-bin compact printing solutions for both check-in desks and self-service ticketing with eye-catching and stylish designs, meeting all primary airport needs.