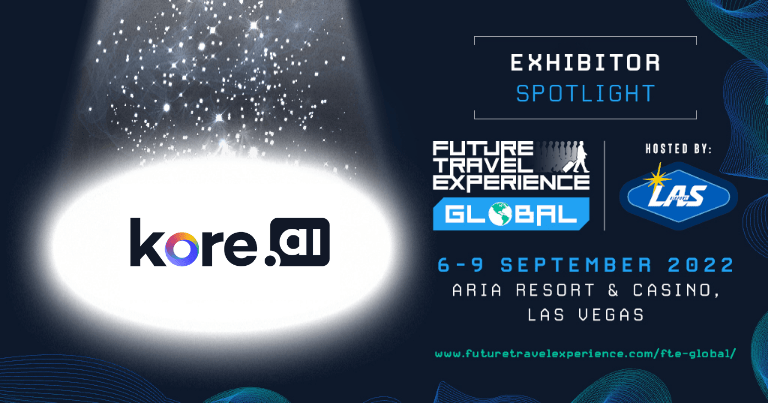 Kore.ai is a global leader in enterprise conversational AI platform and solutions helping enterprises automate voice and digital interactions that deliver extraordinary experiences for their customers, contact center agents and employees worldwide. More than 200 global 2000 companies trust Kore.ai's experience optimization (XO) platform and industry solutions to automate conversations and deliver extraordinary outcomes for over 200 million users worldwide. Kore.ai is recognized as an enterprise conversational AI platform market leader by top analysts. The company is headquartered in Florida USA with offices in India, the UK, Japan, South Korea, Europe, South America, and the Middle East. Visit kore.ai to learn more.
What makes your products / services stand out?
---
Kore.ai's Intelligent Virtual Assistants let you stay in touch with your customers 24x7x365. Give them a virtual concierge and deliver a memorable interaction experience that includes – finding information, making bookings, placing orders, do inquiries, getting assistance, or simply providing feedback. It frees up internal staff from routine stuff and empowers them to seize upsell and cross-sell opportunities.
What brings you to the EXPO this year?
---
We want to show the Kore Difference:
Cloud contact center with conversational and intelligent deflection to variety of channels replacing traditional DTMF.
Omnichannel & multilingual support enabling you to interact with customers on their preferred channel and language.
No-code capabilities with a drag-n-drop interface – convenient for non-developers and business users.
Plug-and-play API integrations with billing, ticketing and booking software for quick deployment.
Multi-pronged NLP/NLU engines deliver superior intent recognition rate with minimal training.
Why should visitors come to your stand and what can they expect to see?
---
Recognized by top analysts like Gartner and IDC as a leader in conversational AI, Kore.ai helps enterprises across all industries deliver extraordinary experiences through its Experience Optimization or 'XO' Platform and AI-First solution stack.Kore.ai increases the speed of business by optimizing customer, employee, search, and (contact center) agent experiences through intelligent virtual assistants built on its market-leading enterprise conversational AI platform.
Companies who prioritize these experiences use Kore.ai's no-code Experience Optimization platform to raise NPS and lower operational costs. The top four
banks, the top three healthcare institutions in the US and over 200 global 2000 companies have automated billions of interactions using Kore.ai's conversational AI solutions.
What do you think is the biggest lesson that the industry will take away from the COVID-19 crisis?
---
The COVID-19 pandemic is not only a global crisis; it is also a compound for reimagining the way we want to live moving forward. From economic systems to decision-makers, we have an opportunity to move away from the way we used to do things and now making positive changes for the benefit of humankind.