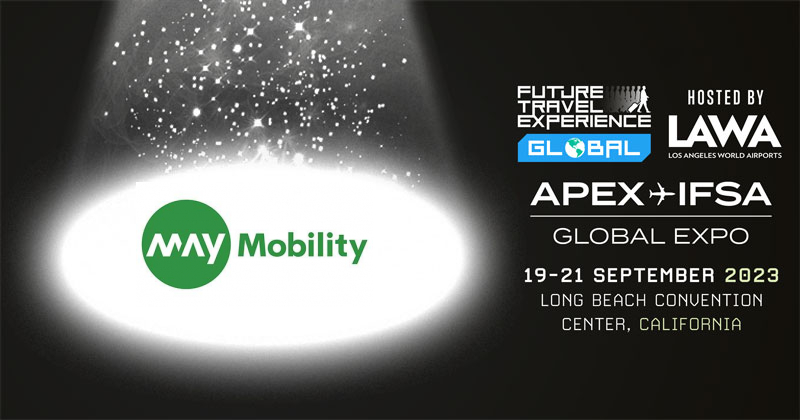 May Mobility, established in Ann Arbor, Michigan in 2017, is building the world's best autonomy system. Its proprietary Multi-Policy Decision Making (MPDM) system is at the core of its mission to help make cities safer, greener, and more accessible. MPDM's proven track record has delivered more than 335,000 autonomy-enabled rides to date in public transit and commercial applications across the U.S. and Japan. With key strategic partnerships including some of the world's most innovative automotive and transportation companies, such as Toyota Motor Corporation, May Mobility aims to achieve the highest standard in rider safety, sustainability, and transportation equity.
What makes your products / services stand out?
---
May Mobility is developing autonomous technology that thinks more quickly and comprehensively than typical autonomous systems. Our Multi-Policy Decision Making (MPDM) system takes data from the world around the vehicle to analyze thousands of potential scenarios per second. By doing so, it is able to discard potentially risky maneuvers and make educated decisions that optimize the safety of pedestrians, other vehicles and our passengers. Because we don't rely on engineers pre-programming a limitless number of scenarios, we're able to improve our vehicle's ability to safely adapt to unexpected circumstances.
In addition to its cutting-edge technology, May Mobility's autonomous, on-demand microtransit deployments are improving transportation equity across the globe. We work directly with our partners and the communities we serve to address real needs. To date, we have given more than 335,000 rides to people in 11 communities in the U.S. and Japan, including providing reliable transportation to wheelchair users and other underserved populations.
What brings you to the EXPO this year?
---
We help airports, airlines and aviation organizations solve their toughest transportation challenges with first- and last-mile, on-demand and circulator services. We are looking to work with partners who are ready to solve mobility issues across terminals and other airport locations. Using our autonomous vehicles, we can work together to unlock more convenient, reliable and affordable transportation options that meet the needs of everyone who passes through, no matter their circumstances.
Why should visitors come to your stand and what can they expect to see?
---
Autonomous vehicles can do much more than navigate city streets. We've specialized in autonomous microtransit, delivering on-demand mobility services within specific zones that help people have quick and reliable access to critical locations around a community or organization. Parking shortages, shuttle reliability and traffic congestion can all impact travel experience, not to mention the challenges that come when using a wheelchair to get somewhere. Fortunately, May Mobility's autonomous vehicles can help alleviate all of these issues. Come learn about how May Mobility's autonomous microtransit model is perfect for helping travelers get to where they are going with greater ease and comfort.