When IATA and ACI announced at the end of last year that they were collaborating on the Smart Security project, industry interest was naturally high, but questions have since been asked about how the project differs to its predecessor, Checkpoint of the Future, and what exactly the project entails.
So, when we caught up with Paul Behan, IATA's Head – Passenger Experience, at FTE Europe 2014 in London, we quizzed him on what the project means for the industry, what the next steps are and how it will benefit the passenger in the long-term. In addition, with permanent and home-printed bag tags high up on the agenda for a number of airports and airlines, we were keen to find out what IATA is doing in this area, as well as the latest developments regarding the long-running Fast Travel project.
IATA/ACI Smart Security
Smart Security was announced in December last year with the aim of providing passengers with a secure security checkpoint that involves minimal inconvenience and enables the allocation of security resources based on risk. The project is significant because it marks the first collaboration between IATA and ACI in the security area, and as Behan explained to FTE, the collaboration was a natural next step in order to help the project move from 'concept' to 'reality'.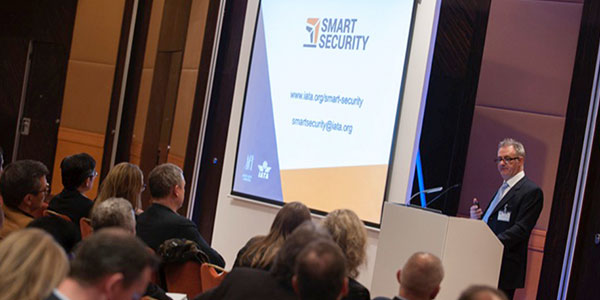 "Checkpoint of the Future was our initial foray into new generation screening and the reason we had 'future' was because we really didn't know at that stage how this thing would pan out," he said. "For the last couple of years what we've been doing is effectively developing a series of blueprints for execution in 2014, 2017 and 2020.
"We were working with ACI on the periphery in the management groups that we had set up and we felt that as we were going into execution mode in 2014, it made far more sense to actually deal directly with ACI and of course they can help us drive these programmes through the airport community, which is their remit. So it made perfect sense. The reason we changed the title was very, very simple: the future's here. We will be launching pilots this year and ACI will help us drive those with the airport community. It really was a simple case of the right move at the right time."
Smart Security trials at Amsterdam Airport Schiphol, London Heathrow plus one other airport
The first Smart Security trials in a live airport environment will start this year, with Amsterdam Airport Schiphol and London Heathrow providing the initial test-beds. However, Behan revealed to FTE that IATA is hoping to secure the participation of a third, as yet unnamed airport, very soon.
While the exact details of the trials are still to be finalised, Behan explained that they will each last for a minimum of three to six months, "however some trials may extend beyond that".
"We're fine-tuning the actual components," he stated. "What we did in 2012/2013 was a series of technology and process trials over a number of components, some six components, so we're working with Amsterdam and Heathrow to develop the programme for a range of components for that location. So for example, we will look to do a technology component, we will look to do a process change component and, of course, both of those will probably require a change in the local regulations, so that's why it's important that we have everybody on board."
In order to ensure the trials run smoothly, IATA and ACI will work with the airport, the home carrier and the state regulator in each scenario.
Permanent and home-printed bag tags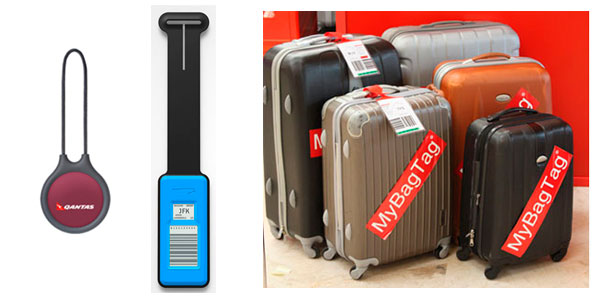 Also high up on IATA's agenda are the latest baggage innovations – permanent and home-printed bag tags. As for the home-printed variety, Behan explained that "the whole message structure, the whole data structure" does not need to change as it is already current standard, but the formatting is something currently being addressed. "We're working with the EU closely on the green stripe (that has to be included) on tags printed in the EU," he said. "So, there are a couple of hurdles to cross at the moment."
While Andrew Price, IATA's Head of Baggage Services, told FTE last October that a final draft of the Recommended Practice for permanent bag tags had been approved, Behan explained that there is still work to be done. He commented: "On the permanent or electronic bag tag, that's really a case that the format's completely different, so we need to see what standards need to be addressed. That work is going on with the Baggage Working Group right now and we hope to have those standards established during 2014."
Ambitious Fast Travel target for 2014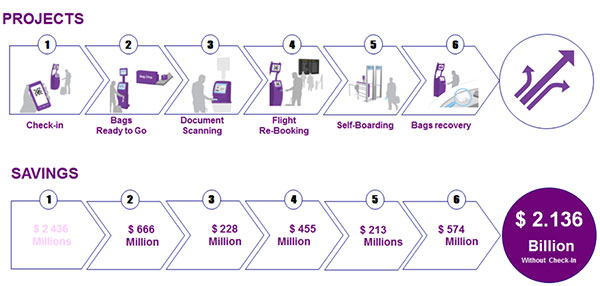 On other fronts, IATA has this year set an ambitious target to continue to drive uptake in the six key areas of focus for the Fast Travel project: document scanning, bags ready-to-go, flight re-booking, self-boarding, bag recovery and check-in. At the end of 2013, Fast Travel penetration stood at 15.9%, but the aim is for it to reach 27% by the end of 2014 – meaning more than a quarter of eligible passengers should have access to Fast Travel processes as part of their travel experience by the year end.
Behan said: "We had a slower growth last year than perhaps we had looked for. However, a lot of that is to do with the airline consolidation that has been going on – a lot of airlines are actually changing their core systems, so that has a big impact on their ability to roll out such services.
"The good news is that we believe a lot of the airlines will be in a position this year to start actually rolling out some more of these services. It is an ambitious target – I'm confident we can reach it, but it will be a lot of hard work for all the players."
Industry-wide collaboration
While IATA and ACI have taken a step in the right direction to join forces on the Smart Security project, Behan explained that wider collaboration is now needed to make noteworthy passenger-focused enhancements across the board; a point that FTE strongly supports.
"It's not just the airlines and the airports that need to work together, it's making sure we have the governments on board too, and we have those within our Facilitation Working Group," he said. "So, I'm confident that we have started a process of industry-wide collaboration that can only do good for everybody in the future."