Here at Future Travel Experience our original content is a vital part of our strategy to drive positive change in the air transport and travel sectors. Thanks to exclusive interviews, in-depth features and news round-ups, the FTE website and e-newsletters are renowned as a high-quality source of information and inspiration for those responsible for improving customer experiences, increasing revenues and enhancing operational efficiency. With the end of 2017 fast approaching, here we highlight some of our most popular content from each of the last 12 months.
January 2017: 7 technology trends that all airlines and airports should be focusing on in 2017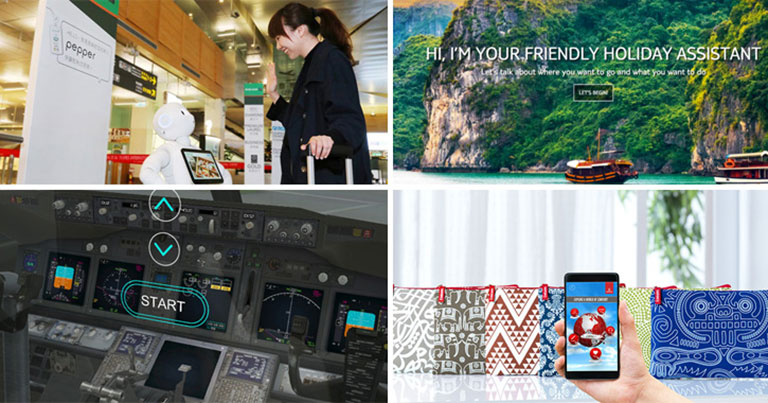 The year started with FTE's annual prediction of which new and emerging technologies and trends should be on the watch list of every airline and airport around the world. Revisit the feature to find out which technologies we predicted would play a crucial role in reshaping the air transport industry in 2017. Read the full story
February 2017: Air France-KLM's 'customer intimacy' strategy – new technologies, human interaction and innovation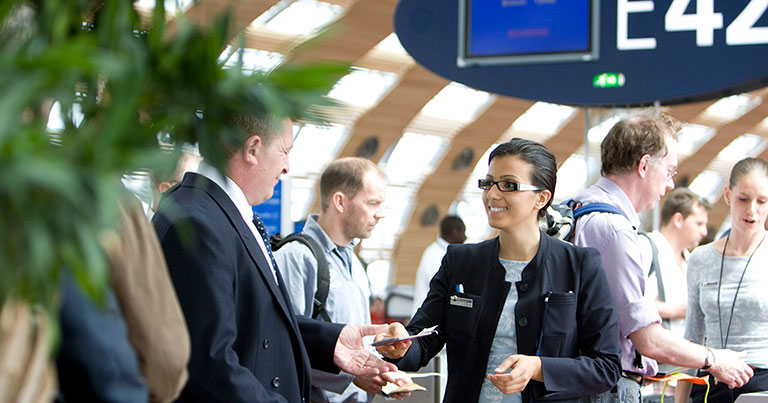 In February, Michel Pozas Lucic, Air France-KLM's Vice President Customer Innovation and Care, revealed how the airline group is leveraging a raft of new technologies and face-to-face customer service to enhance the customer experience. Ranging from on the spot recovery to investments in biometrics, artificial intelligence, robotics and offsite processing, the "customer intimacy" strategy is both wide-reaching and ambitious. "From research and practice, we know that the way we interact with our customers has the largest impact on how they experience their journey with us," Pozas Lucic explained. Read the full story
March 2017: Qatar Airways launches game-changing business class Qsuite – exclusive interview with SVP Customer Experience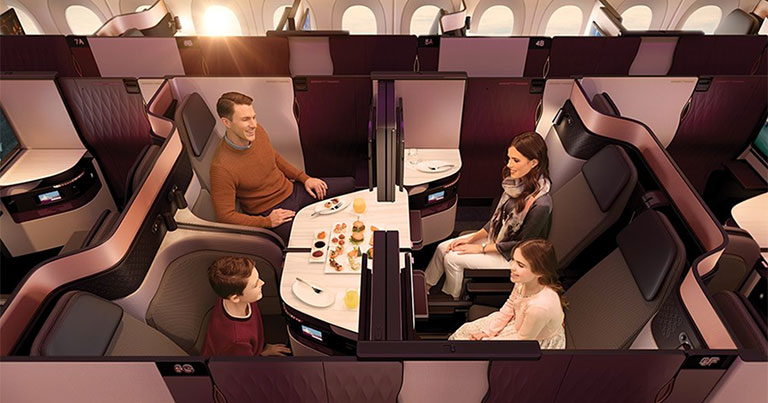 In March, Qatar Airways unveiled its revolutionary Qsuite business class product, which raised the bar for business class across the industry. We published an exclusive interview with the airline's then Senior Vice President Customer Experience, Rossen Dimitrov. Read the interview and watch the video to see how the Qsuite has redefined the business class cabin. Read the full story
April 2017: Analysing BA's major customer experience investment – interview with Alex Cruz, CEO, British Airways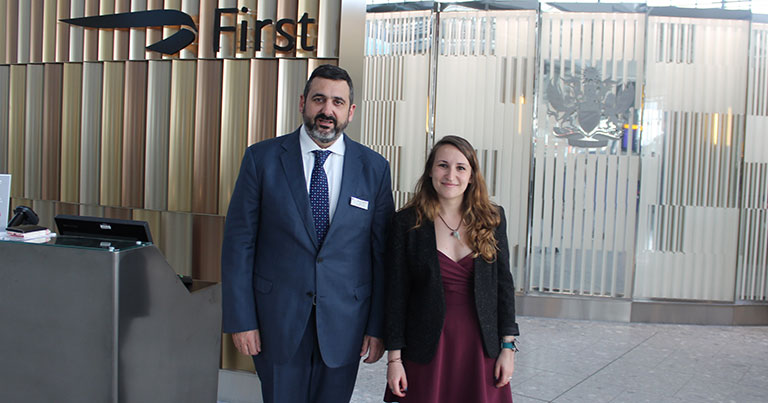 FTE's Marta Dimitrova joined British Airways Chairman & CEO Alex Cruz on a special flight between Gatwick and Heathrow airports in April. During the flight Cruz announced a major investment in improving the customer experience. Ranging from the opening of a new First Wing at Heathrow T5 and the rollout of in-flight Wi-Fi, to the installation of self-service bag drop and biometric boarding gates, the project has had a wide-reaching impact. Read the interview to find out how Cruz said the big investment would affect economy and premium travellers. Read the full story
May 2017: Gatwick's beacon installation provides partners with blue dot navigation and augmented reality wayfinding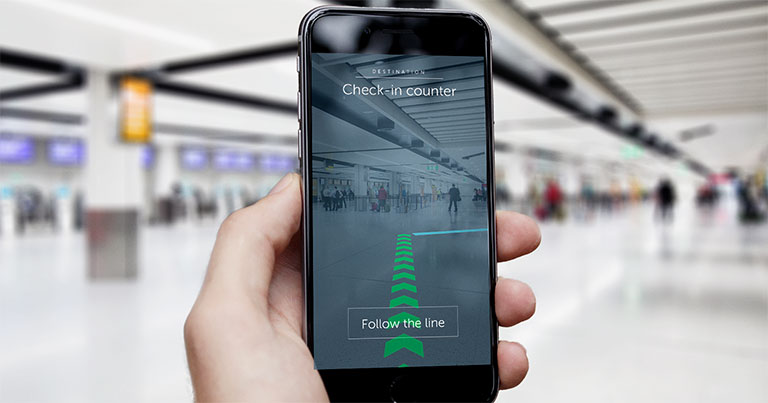 Having completed the installation of 2,000 beacons throughout the North and South terminals, Gatwick Airport is encouraging airlines and other third parties to embrace the benefits, which include blue dot wayfinding and a pioneering augmented reality wayfinding tool. In May, Abhi Chacko, Head of IT Commercial and Innovation at Gatwick, and Ege Akpinar, CEO of Pointr Labs, explained to FTE how the beacon infrastructure can help to simplify the passenger experience, optimise operations, and present retailers with opportunities to communicate with nearby passengers. Read the full story
June 2017: Onboard ancillaries – how airlines can monetise their in-flight engagement platforms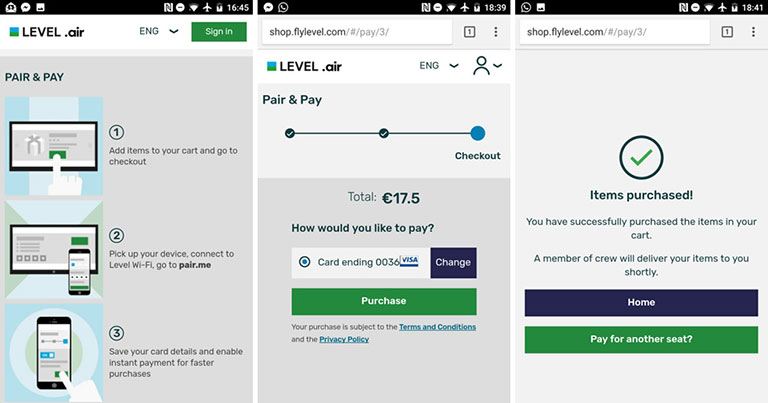 Back in June we published this feature by AirlineTrends Founder Raymond Kollau. As ancillary revenues are on the agenda of every airline, much has been written and said about the grand vision of carriers as omni-channel retailers, in which the in-flight experience is just another touchpoint in an end-to-end, personalised, seamless, digital travel ecosystem. However, as airlines are only just embarking on this merchandising journey, Kollau explored the current state of in-flight retail, which sees the opening up of a cabin environment that was previously 'closed' because of proprietary IFE platforms and a lack of Internet connectivity. Read the full story
July 2017: Budapest Airport, Wizz Air and Heinemann commit to revolutionary 'BARTA' trial to boost revenues and passenger experience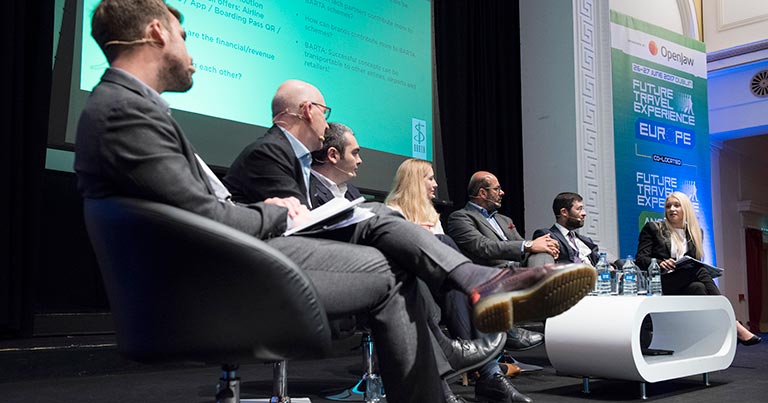 At FTE Ancillary in Dublin, the BARTA (Brand, Airline, Retailer, Technology, Airport) initiative was unveiled, along with an announcement by Budapest Airport, Wizz Air and Heinemann that they had agreed to launch a first-of-its-kind travel retail trial that has the potential to generate hundreds of thousands of euros in additional revenue. The following month, FTE took a closer look at what the initiative could mean for all involved. "This is only the beginning," said Ildikó Jankovich, Managing Director of Heinemann Hungary, and a member of the BARTA Task Force. "We have started to explore many opportunities for collaborative ways of working." Read the full story
August 2017: A new generation of disruptors is planning to redefine air travel – so what does this mean for airlines and airports?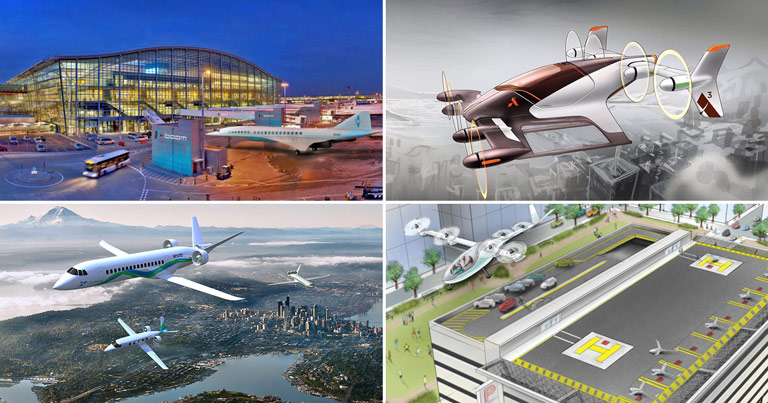 The commercial air transport industry is facing a defining period and whichever way you look change is on the horizon. In August, FTE explored how a new wave of disruptors, including the likes of Zunum Aero, Boom Supersonic, Uber Elevate, Project Vahana and Hyperloop, could redefine air travel in the coming years, and weighed up how these developments could force airlines and airports to reconsider their own business strategies. Read the full story
September 2017: How the A³ by Airbus Transpose team is bringing modular aircraft cabins closer to reality
The idea of reconfigurable aircraft cabins has been around for a while and although some in the air transport industry still refuse to entertain the notion that they could become reality, others are making big strides forward. Jason Chua at A³ by Airbus Group is among the latter and speaking to FTE in September he revealed all about the "Transpose" project, which is based around the development of a modular aircraft interior. Transpose would allow airlines to offer a broad range of experiences – from gyms to cafés – on board an aircraft, and at the end of a flight each of the "modules" could be easily swapped in and out, offering carriers flexibility like never before. Read the full story
October 2017: From open data to biometric processing – Sydney Airport's new technology strategy starting to pay off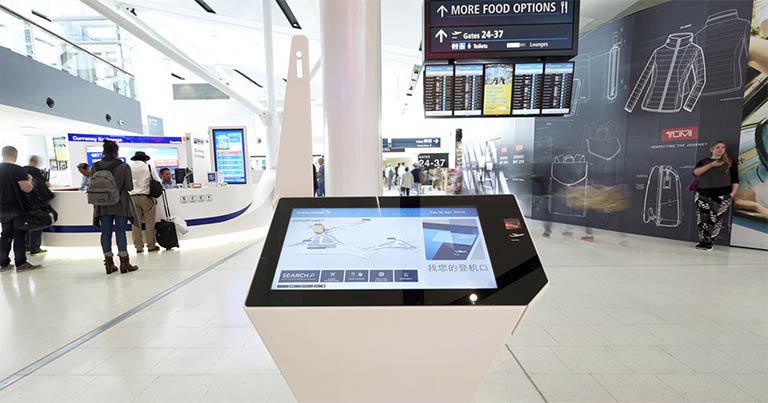 In this exclusive interview with FTE in October, Sydney Airport's Stuart Rattray, General Manager Technology, and Sally Fielke, General Manager Corporate Affairs, reveal all about the airport's new technology strategy. Open data is being embraced to provide travellers with real-time and relevant information through various channels, stakeholder collaboration is being promoted, and an end-to-end biometric-enabled passenger processing trial is being planned. "We started our new technology strategy with a view to having the customer experience at the core, but we also recognised that there are other stakeholders involved in that customer experience and how we deliver value to our customers," Rattray explained. Read the full story
November 2017: Airport Authority Hong Kong calls for closer collaboration as big data and biometrics projects advance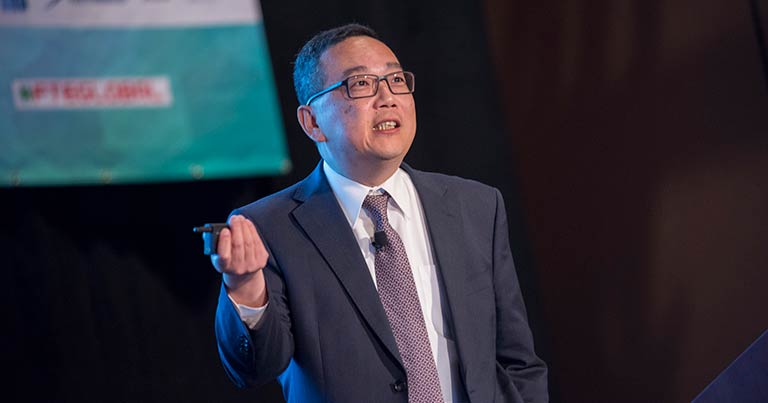 Andy Bien, Chief Information Officer, Airport Authority Hong Kong, discussed a raft of technology-centric plans, ranging from the application of big data to enhance operational efficiency, deliver retail benefits and optimise asset management, to the exploration of biometrics and robotics. He also told FTE why closer collaboration within the industry could be crucial to achieving biometrics integration throughout the airport. "Just holding on to your own secret weapon might have worked in the past, but the future is about collaboration," he said. Read the full story
December 2017: FlightChain project sheds light on real-world potential of blockchain for airlines and airports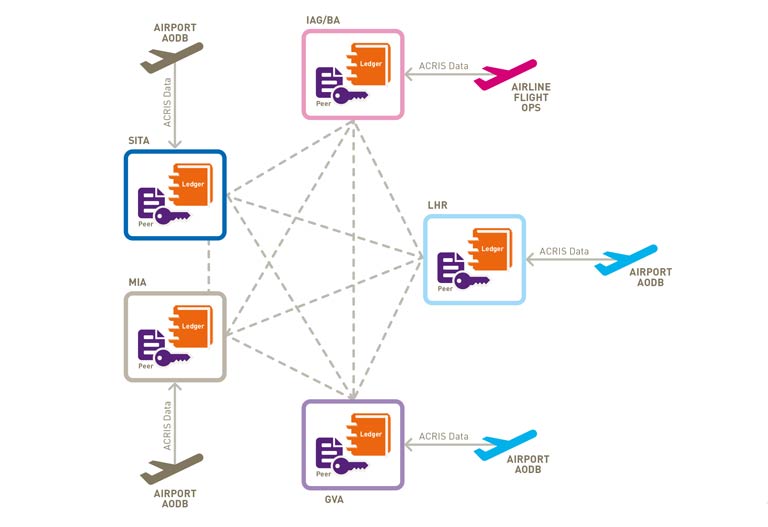 In December, FTE reported on a real-world application of blockchain. A team comprising British Airways, Heathrow Airport, Geneva Airport, Miami International Airport and SITA Lab recently participated in a collaborative project to explore if and how the technology can help to create a "single source of truth" for flight data. FTE caught up with Kevin O'Sullivan, Lead Engineer at SITA Lab, to find out more about the project, and to get his thoughts on what airlines and airports should be considering as they take their first steps into the world of blockchain. Read the full story