The end of 2019 marks the end of a decade and a truly memorable year for Future Travel Experience, which is now a part of the Airline Passenger Experience Association (APEX) family, as announced in March 2019. As the year draws to a close, it's an ideal time to reflect on the past 12 months by looking back at some of the most popular original content that we've published in 2019. From wellbeing and sustainability initiatives, to innovative technology and autonomous travel, we've covered it all. Take a look at some of the highlights:
How airlines are leveraging science and technology to enhance passenger wellbeing inflight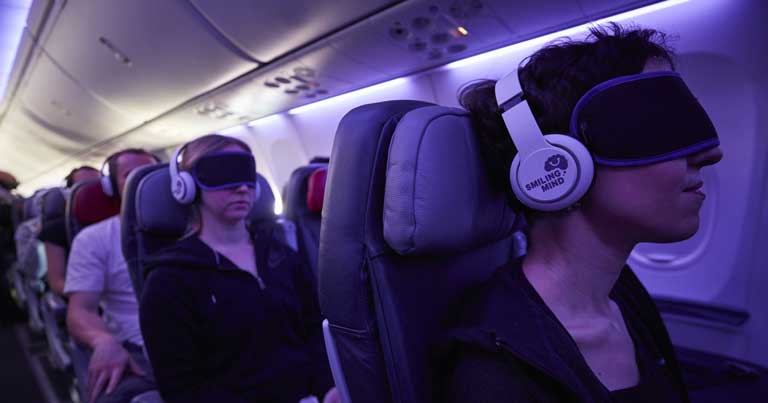 While the latest aircraft models are designed with passengers' comfort in mind, in this feature we looked into how some airlines are partnering with technology and wellness companies to place wellbeing at the heart of their passenger comfort strategies – ranging from mood-enhancing foods to innovative cabin lighting to inflight meditation videos. Read the full story >>
Amsterdam Airport Schiphol on the opportunities and challenges of becoming "the world's leading digital airport"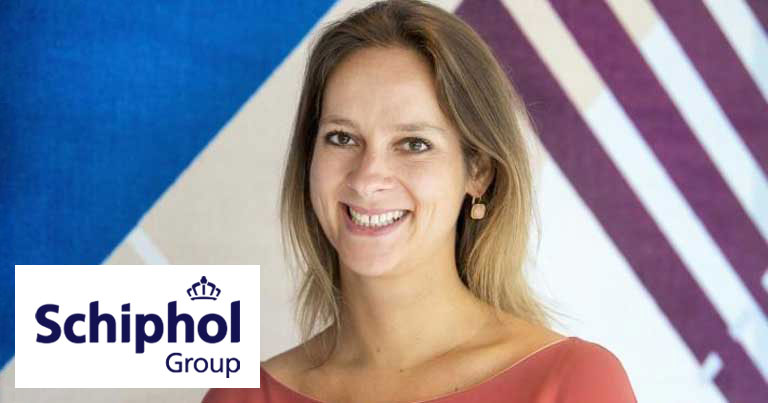 In 2015, Amsterdam Airport Schiphol set out on a mission to be the world's leading digital airport. Four years on, FTE caught up with Rosanne van der Stam, Value Stream Owner Customer Experience, Royal Schiphol Group, who outlined how the airport is embracing digitalisation to elevate the passenger experience in today's digital era, while building its organisational capabilities. Read the full story >>
7 airport and airline sustainability initiatives that can reduce the impact on the environment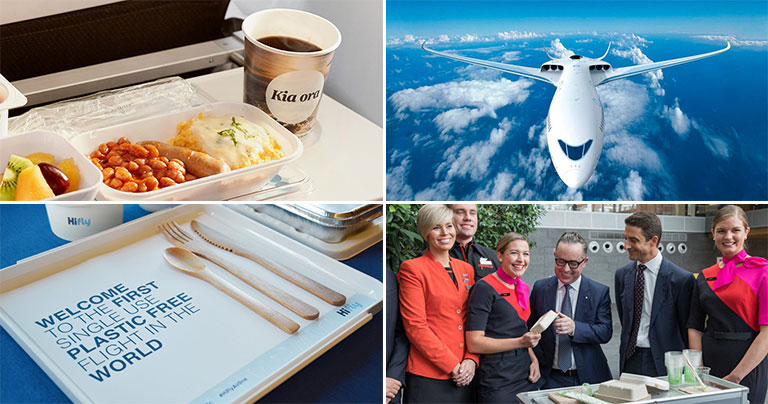 The impact of the air transport industry on the environment is significant. There's no denying that airlines rely heavily on single-use plastics with more than 5 million tonnes of cabin waste created in a single year, according to IATA. However, recent initiatives, from tackling carbon emissions to reducing single-use plastic both on the ground and inflight, indicate that airlines and airports are united in their efforts to reduce their impact on the environment. In this feature, we highlighted a few of the latest initiatives from Air New Zealand, SAS, Hi Fly, Dubai Airport, Etihad, Qantas and Singapore Airlines. Read the full story >>
Sign up for FTE's weekly e-newsletter >>
Turkish Airlines adopting an open innovation mindset following "Great Move" to Istanbul Airport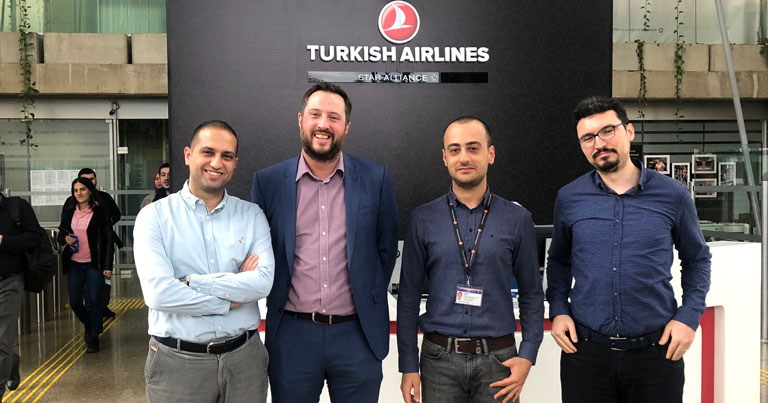 Turkish Airlines concluded its eagerly anticipated move to its new mega-hub, Istanbul Airport, from Atatürk Airport on 6 April 2019, entering a new era of development, innovation and growth. Following the successful move, FTE discussed how the airline plans to deliver a modern passenger experience at the new airport with Seyda Tartar, Digital Innovation Manager at Turkish Airlines. Read the full story >>
New KrisLab empowers Singapore Airlines Group to embrace staff-led digital innovation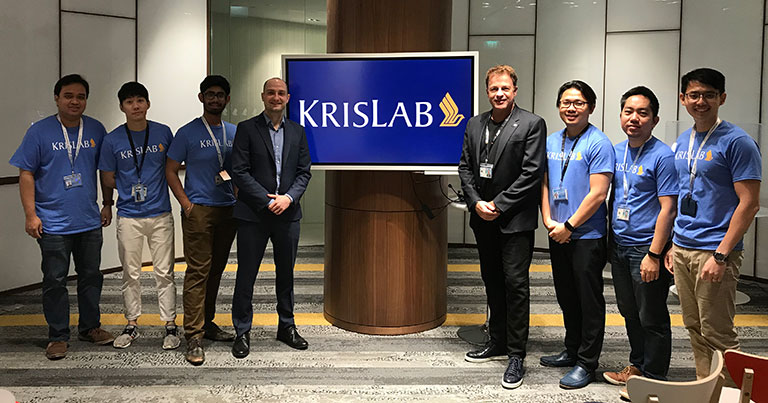 At the opening of Singapore Airlines' KrisLab in February 2019, FTE caught up with Jerome Thil, Vice President of Digital Innovation at Singapore Airlines, to find out more about the strategy behind the carrier's new digital innovation lab. "We have embarked on a transformation journey for the whole of Singapore Airlines Group and digital innovation is a very important part of this," he explained. Read the full story >>
Overcoming obstacles to achieve a mass rollout of biometrics in the air transport industry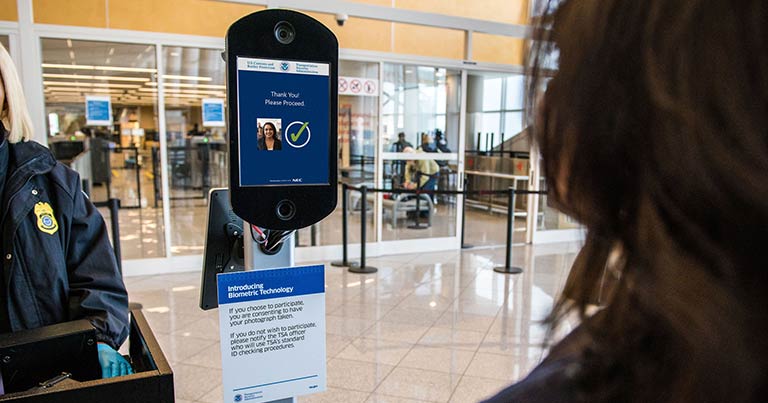 During the past couple of years, many have successfully proved the potential of biometrics technology. In this two-part feature, FTE spoke to a number of airports, airlines and suppliers who delved deeper into the challenges of biometric rollouts, common misconceptions, and what's next for this evolving technology. For Part 1 click here >> For Part 2 click here >>
Sign up for FTE's weekly e-newsletter >>
Lufthansa Innovation Hub reveals the true scale of its ambitions in Asia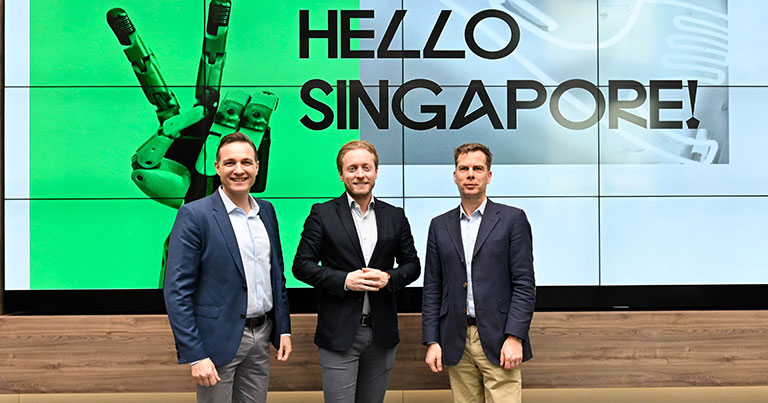 Less than five years on from the opening of the first Lufthansa Innovation Hub (LIH) office in Berlin, the Lufthansa Group's innovation arm this year extended its reach far beyond the European travel and mobility tech ecosystem. Following the official opening of LIH's Singapore office in January 2019, FTE had the opportunity to sit down with Christian Langer, Chief Digital Officer, Lufthansa Group and Managing Director of Lufthansa Innovation Hub; Gleb Tritus, Managing Director of LIH; and Lennart Dobravsky, Head of Trend & Market Intelligence at LIH, to find out more about the innovation-focused strategy. Read the full story >>
Airbus, Boeing, Bombardier, Acro, Recaro and Collins Aerospace explore the future cabin experience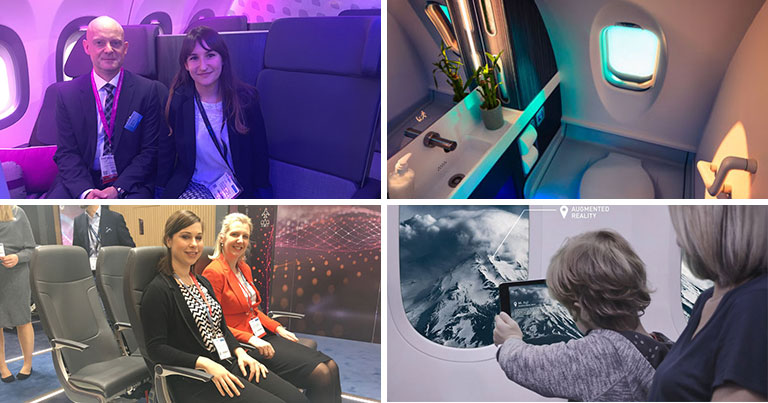 A few years ago, Future Travel Experience published the FTE 2025 Onboard Think Tank and as we get closer to that year, we revised our vision and stepped a further 10 years ahead to explore the trends and technologies that could define the passenger experience in the long run. Here, FTE spoke to some of the leaders in this field – including aircraft OEMs, cabin interiors specialists and seat manufacturers – to find out more about their visions for the future aircraft cabin. Read the full story >>
Hyperloop accelerating "on-demand, direct, autonomous" travel – but is it a threat to air travel?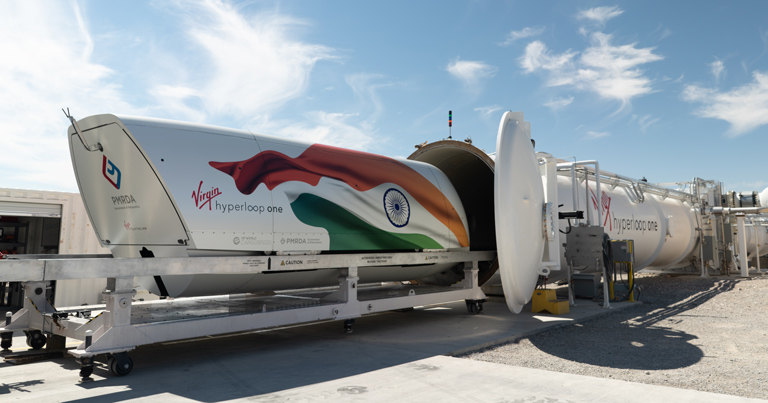 The story of hyperloop goes a long way back to when sci-fi writers and visionaries dreamed of ways to travel at high-speeds through low-pressure tubes. Today, this vision has come a lot closer to reality with the actual development of hyperloop ­– the brainchild of serial entrepreneur Elon Musk. FTE spoke to Ryan Kelly, Head of Marketing and Communications, Virgin Hyperloop One, who shared the latest milestones in the development of hyperloop – the high-speed technology concept that is reinventing transportation to eliminate the barriers of distance and time. Read the full story >>
Sign up for FTE's weekly e-newsletter >>
Abu Dhabi Airports CEO: "We're in the 'Last Mile' in delivering the Midfield Terminal"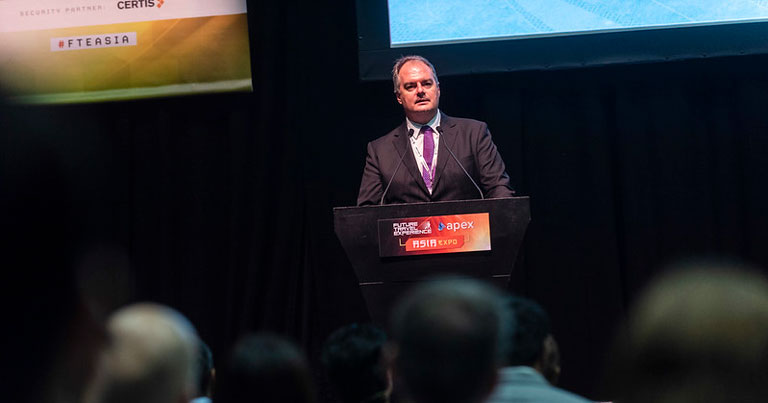 Abu Dhabi International Airport handled 22.3 million passengers in 2018 and is investing to facilitate future growth, with its $3 billion Midfield Terminal Building almost complete. Bryan Thompson, CEO Abu Dhabi Airports, briefed FTE on the new terminal, which he says "will be a stunning 'destination airport' in its own right". Read the full story >>