DIAMOND SPONSOR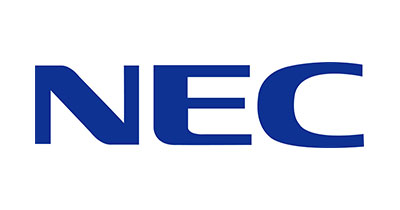 PLATINUM SPONSOR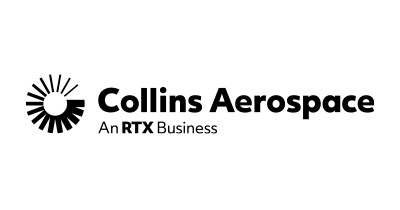 PLATINUM SPONSOR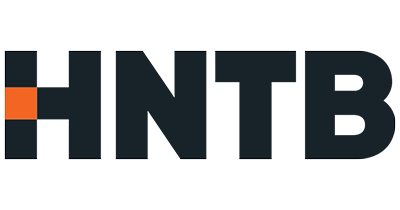 APP SPONSOR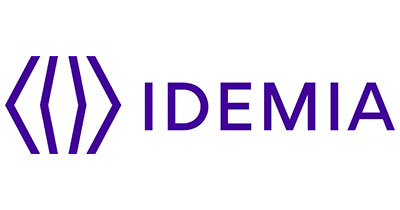 GOLD SPONSOR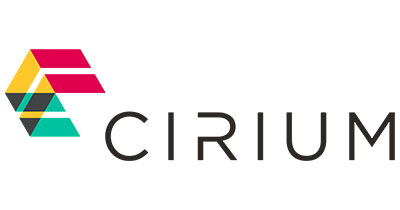 GOLD SPONSOR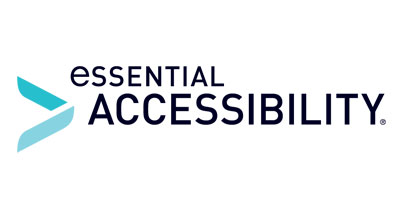 GOLD SPONSOR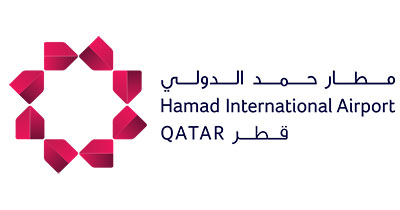 GOLD SPONSOR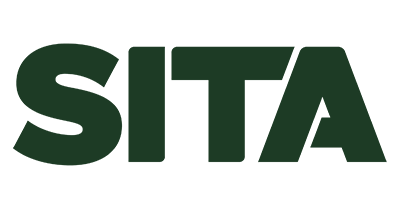 SILVER SPONSOR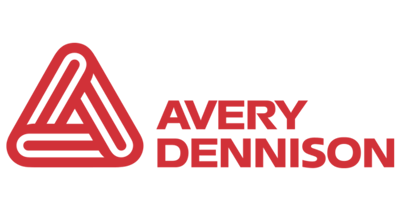 The conferences at FTE Global are the most forward-looking in our portfolio and truly unique. They deliver a memorable learning experience by providing progressive insights from industry leaders, technology giants, disruptors, parallel industries, academia and startups. We run plenary sessions to provide outside-the-box thinking and inspiration on the future, and also drill down into dedicated tracks for specific areas of interest. In addition, to facilitate the best level of knowledge-sharing and interactivity, our conference sessions utilise diverse formats ranging from Jump Seat debates through to Co-creation roundtables.
In 2019 we will once again run four conference tracks focusing on 'On the Ground', 'Terminal Design & Delivery', 'Customer Experience' and 'Digital & Innovation', all in keeping with our 'Transformation' theme.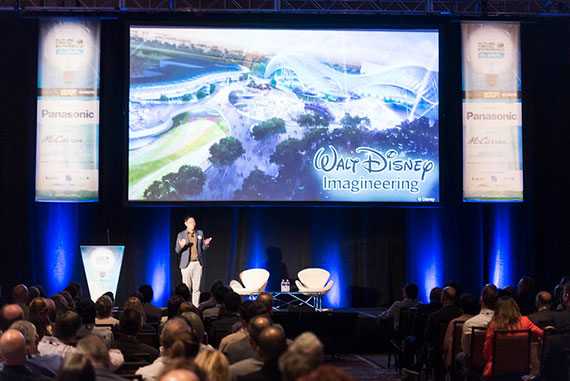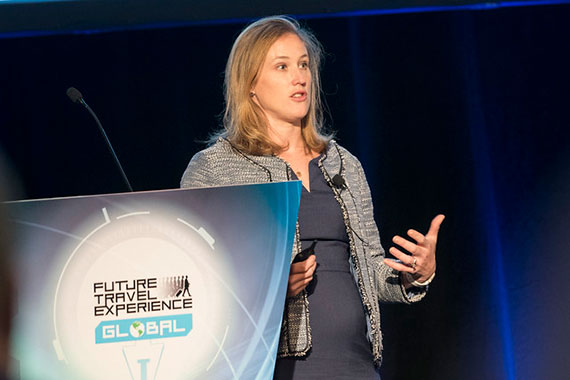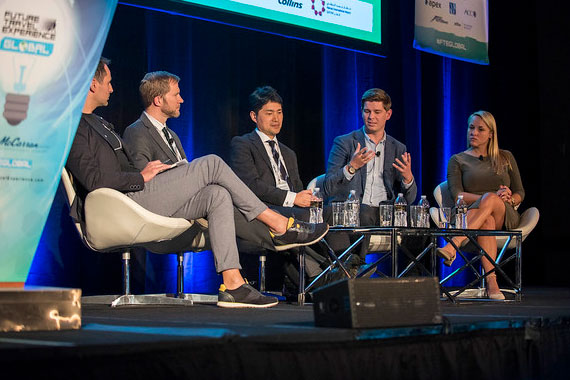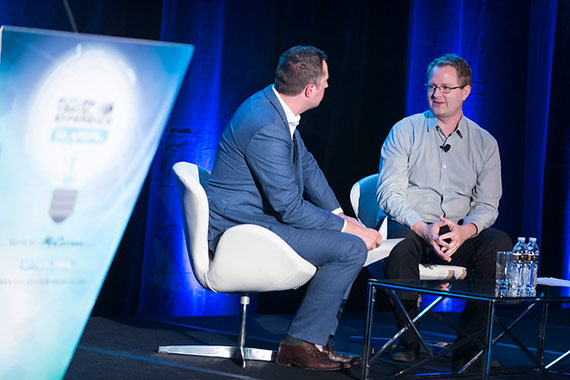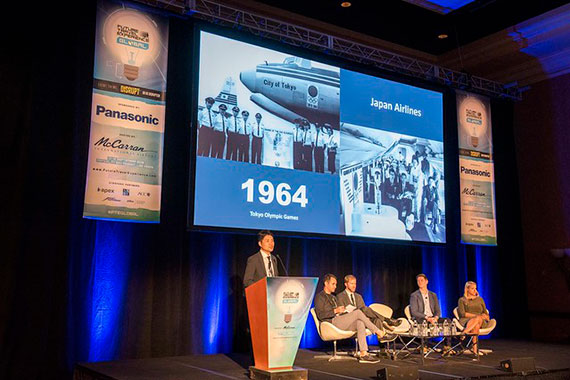 Tuesday 3rd September
16.00-17.00
Tours of the TSA's Advancing the Checkpoint Environment (ACE) at McCarran International Airport

What is the purpose of ACE?
TSA's Advancing the Checkpoint Environment (ACE) mission is to provide an environment that allows new technologies and processes to be assessed concurrently, so that TSA can drive decision making with data and be a true representation of the art of the possible. The goal of ACE is to provide efficient and effective security operations.
What sets ACE apart?
ACE is a new, live checkpoint environment at McCarran International Airport (LAS) that serves as a sandbox for TSA's Innovation Task Force (ITF) to assess multiple people, process, and technology enhancements to the checkpoint environment. ACE provides an environment for ITF to test an entire network of unique capabilities at the same time without interrupting airport operations and provides an enhanced experience for the transportation security officers (TSOs). ACE enables ITF to assess the impact of innovative solutions on the ecosystem holistically, to ultimately inform requirements for future screening environments across TSA.
Additionally, ACE will accelerate learning, refine capabilities, and gather requirements to better position TSA to make security decisions. ITF will share data with capability vendors to enable continuous refinement of their capabilities. ITF will share lessons learned to directly inform requirements generation for capabilities of interest to TSA. ITF will also leverage the ACE checkpoint environment to assess strategies and process improvements to enhance the Transportation Security Officer (TSO) experience.
ACE will serve as the greenspace for the entire agency to demonstrate and gather data on new strategies that will ultimately increase security effectiveness, enhance the passenger experience, and improve the TSO workforce experience.
Wednesday 4th September Day 1 – All participants together

Speaker Invited
Wednesday 4th September
10:30 - 12:00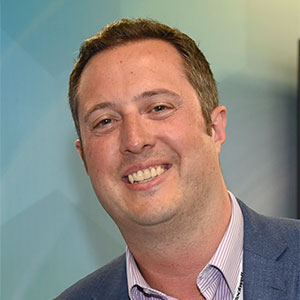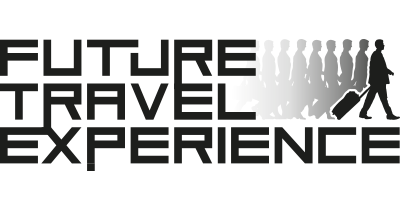 Daniel Coleman
Founder
Future Travel Experience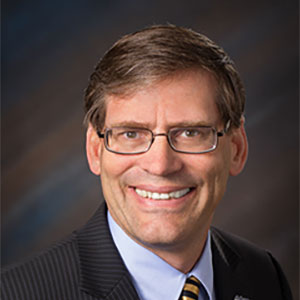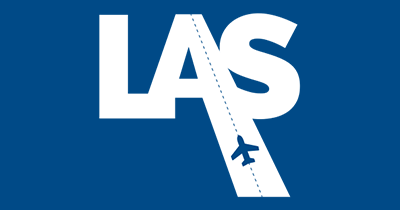 Samuel Ingalls
Assistant Director of Aviation, Information Systems
McCarran International Airport
The End of Sci-Fi – The correct approach to innovation in the 21st century when technology has made everything possible. What are the tech trends, and how can you capture the opportunity this provides in the travel sector?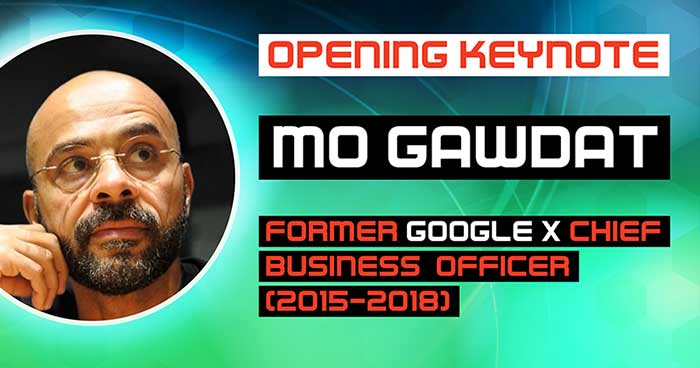 World-renowned technology and innovation leader, and former Google X Chief Business Officer, to deliver inspirational address
FTE Global 2019 attendees will hear an inspirational opening keynote address by Mo Gawdat, the former Chief Business Officer for X, previously Google X, and a leading global expert in technology and innovation with the world's most advanced organisation for breakthrough technology. Mo joined Google in 2007, after many successful years at Microsoft, and managed Google's business in over 50 countries, focusing on his biggest passion: Emerging Markets and the considerable challenges they face with embracing innovation. Prior to becoming Chief Business Officer at Google X, Mo served as the Vice President of Business Innovation. Remarkably, Mo started close to half of Google's operations worldwide. The latest being his role on Project Loon; an ambitious attempt to use high altitude balloons to provide affordable internet access to the remaining 5 billion people for whom today's existing technology has proven too expensive or too complex to reach. Mo is also a serial entrepreneur who has co-founded more than 15 businesses in his career. He actively serves as a Board Member in several technology, health and fitness, and consumer goods startups as well as several government technology and innovation boards in the Middle East and Eastern Europe. Mo is the author of the book "Solve for Happy: Engineering Your Path to Uncovering the Joy Inside You" and he is also the founder of One Billion Happy, a global movement created to help one billion people become happier.
12:00 - 13:30
Official exhibition opening, lunch break and networking on the exhibition floor

Speaker Invited
Wednesday 4th September
13:30 - 15:00
Getting to grips with transformation and future-proofing your organisation
Second Working Session
Moderator's scene-setting presentation
---
Insights from "Air Transport 2035" – a unique FTE/Fast Future Crowdsourced Think Tank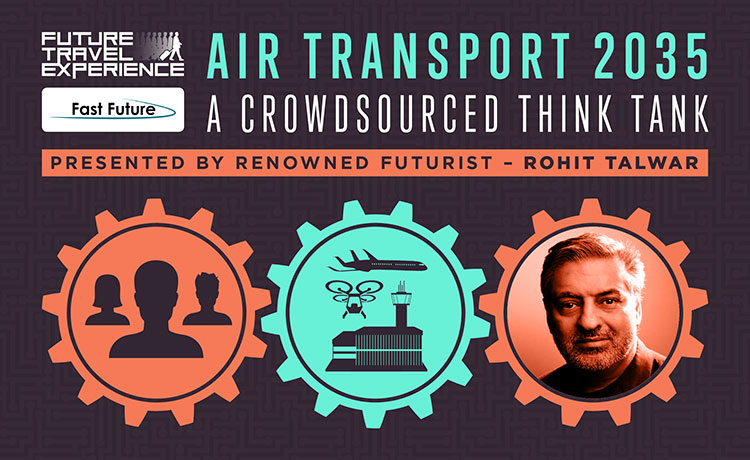 In this, our latest and most ambitious Think Tank project yet, we have partnered with Fast Future to invite our entire ecosystem to contribute their thoughts on the key drivers of change and potential scenarios for the industry, and help shape a portfolio of Industry Blueprints. These will outline scenarios of what the air transport industry around the globe could look like in 2035, the winning strategies required by players of different scale in major markets, and how all stakeholders should prepare themselves to thrive within it.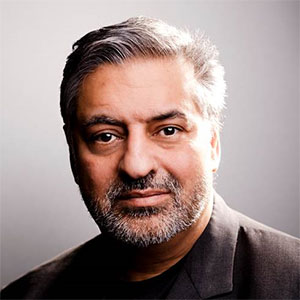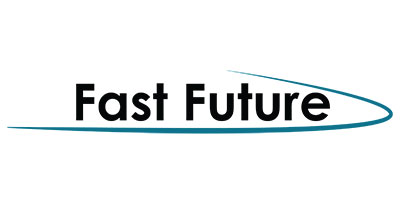 Rohit Talwar
CEO
Fast Future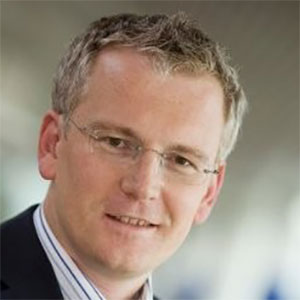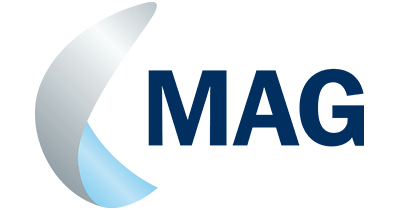 Andrew Harrison
CEO, Airport Services
MAG (Airports Group)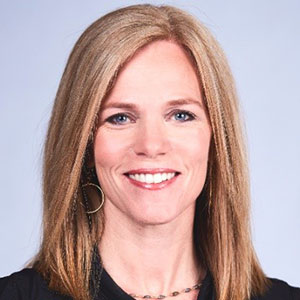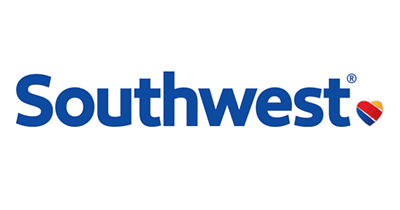 Angela Marano ( Invited)
Managing Director, Business Transformation
Southwest Airlines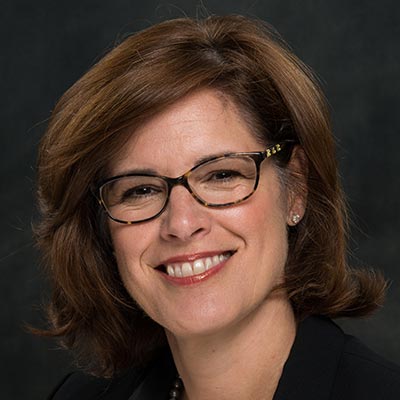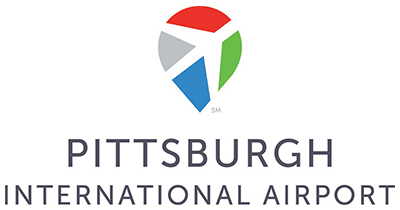 Christina Cassotis
CEO
Pittsburgh International Airport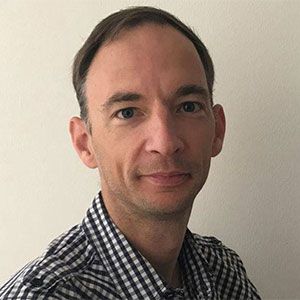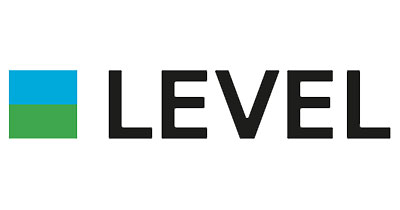 Aurelius Noell
CCO
LEVEL Airlines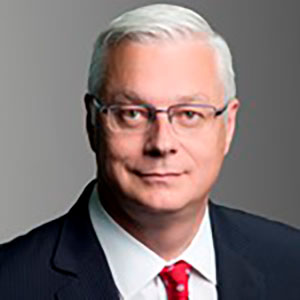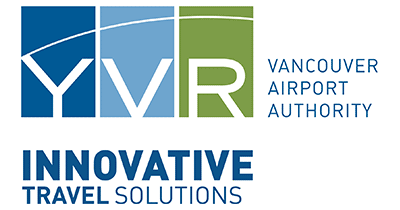 Craig Richmond
President and Chief Executive Officer
Vancouver Airport Authority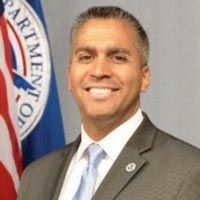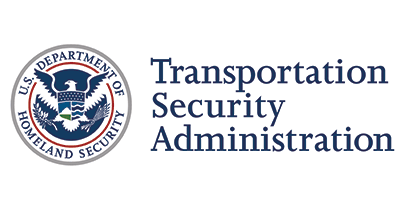 Jose Bonilla
Director, Innovation Task Force
Transportation Security Administration (TSA)
Coming up with transformative ideas is one part, but how do you successfully scale proof of concepts?
How, and who, should decide which areas you should prioritise for transformation within your organization?
McKinsey estimate 70% of complex, large-scale change programs don't reach their stated goals so how can that be avoided?
Is there a danger that too many transformation programmes prioritse digital over culture?
Is it essential that you bring in fresh thinking through new staff that have worked outside of the industry?
Can transformation be achieved through off-the shelf industry products or do you need to develop tailored systems and approaches in-house?
Can transformation be achieved in isolation, or do we need more collaboration than ever before?
What is the role of alliances within a transformation programme?
Will we see groundbreaking new partnerships between air-transport stakeholders and specialists from other verticals to support their transformation efforts?
Will travel become more of an experiential experience than a process driven one?
If we are moving towards seamless travel and IoT powered automation should airlines focus on digital and onboard efforts and less on running airport operations and processes outside of their Hub activities?
In turn what will the role of every stakeholder in the travel chain become?
More speakers to be announced soon

Speaker Invited
Wednesday 4th September
15:45 - 17:00
WestJet Guest Session
Third Working Session

In support of our "Transformation" theme, at FTE Global 2019 we will introduce guest sessions in which leading organisations will put forward senior executives from across their business to deep-dive with our audience on how they are individually, and collectively, driving transformation. WestJet is in the midst of a huge transformation that has seen it launch a refreshed brand image, long-haul operations, an ultra-low-cost carrier and herald new products aimed at international and Premium travellers all as part of its plans to become a global network airline.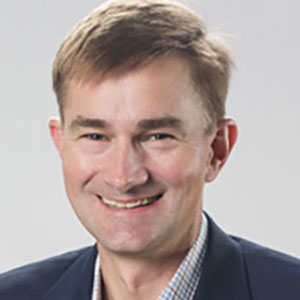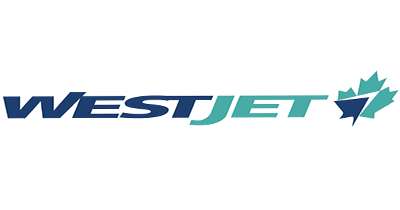 Charles Duncan
Executive Vice-President and Chief Strategy Officer
WestJet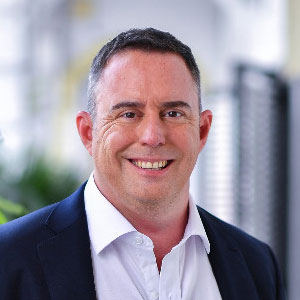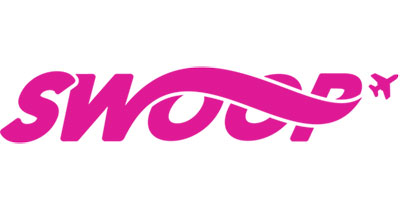 Steven Greenway
President
Swoop

Speaker Invited
Wednesday 4th September
17:00 - 17:30
Day 1 Closing Keynote for all participants

---
Our Next Guest Needs No Introduction… with Joe Leader, CEO, APEX & IFSA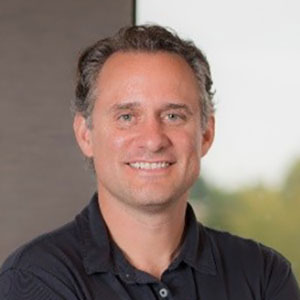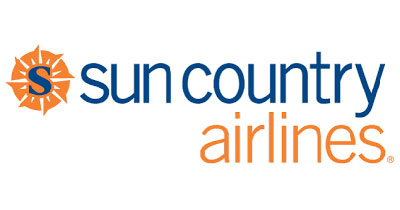 Jude Bricker
CEO
Sun Country Airlines

Speaker Invited
Wednesday 4th September
17:30 - 18:30
Happy Hour in the exhibition hall

Make the most of the vital networking opportunities provided at the FTE Global 2019 Happy Hour, where delegates can enjoy demonstrations in the exhibition and network with their peers, over refreshing drinks and snacks. The Welcome Reception will begin early so participants have more scope to network outside of the official event proceedings.
Thursday 5th September
08:00 - 09:00
Breakfast, networking and exhibition showcase on exhibition floor

Speaker Invited
Thursday 5th September
09:00 - 10:15
Using innovation, technology and collaboration to revolutionise all areas of the airport operation; passenger, baggage and airside to create a new operating model that challenges the way we have operated as an industry for years, and truly transforms the passenger experience.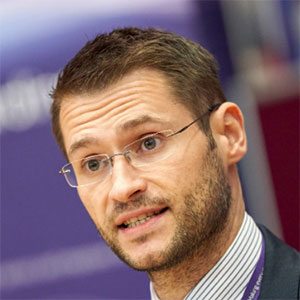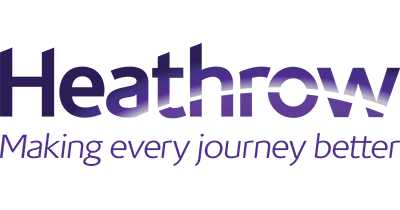 Simon Wilcox
Automation and Innovation Transformation
Heathrow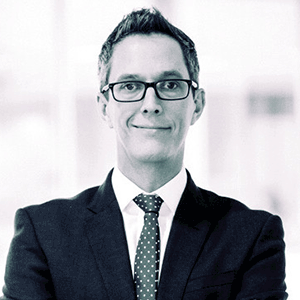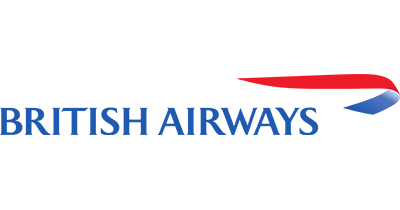 Raoul Cooper
Senior Design Manager -
Innovation at British Airways & Director at Biometrics Institute
More speakers to be announced soon

Speaker Invited
Thursday 5th September
11:00 - 11:45
Alaska Airlines Guest Session
Fourth Working Session Joint session with Digital & InnovationJoint session with Customer Experience

Alaska Airlines is in the midst of a major transformation following its merger with Virgin America and in this fast-moving guest session senior management representatives will share their vision, learnings and insights on how they accomplished winning the J.D. Power award for "Highest in Customer Satisfaction Among Traditional Carriers in North America" 12 years in a row by embracing the Alaska Spirit culture, all while leading a major IT integration, as they put the customer at the center of everything they do when developing and deploying innovative technology solutions (product and data platform enabled) to empower the front line, and their guests to do more of what they love when travelling – enjoy the experience!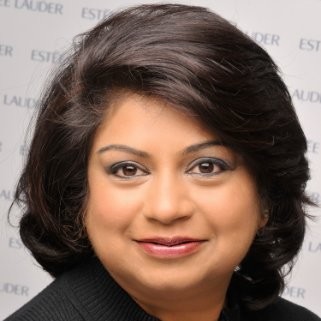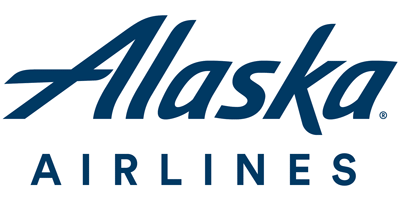 Charu Jain
Vice President & Chief Information Officer
Alaska Airlines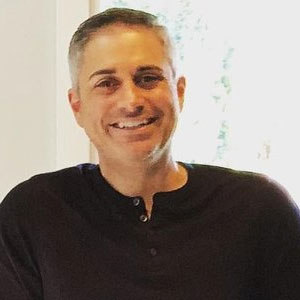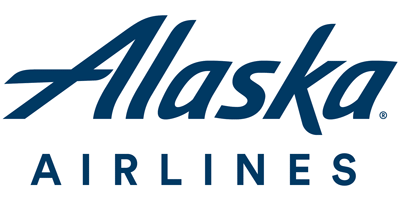 Dave McCormick
Director, E-commerce & GM of Day of Travel Experiences
Alaska Airlines

Speaker Invited
Thursday 5th September
11:45 - 12:30
Los Angeles World Airports Guest Session
Fourth Working Session Joint session with Digital & InnovationJoint session with Customer Experience

Thanks to a multi-billion dollar redevelopment programme, Los Angeles International Airport (LAX) is in the midst of a major transformation. As part of this, Los Angeles World Airports (LAWA), the city's aviation authority, is leveraging the role that technology and innovation can play in improving airport operations and simplifying the passenger experience.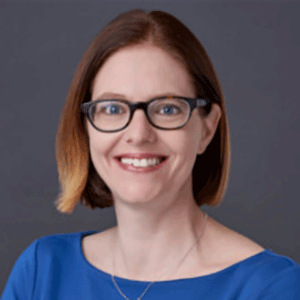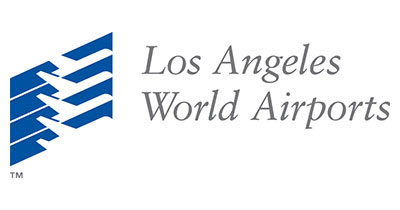 Becca Doten
Managing Director of Media Relations
Los Angeles World Airports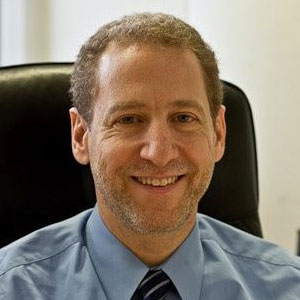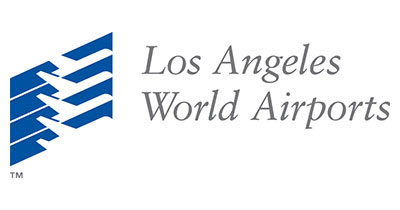 Justin Erbacci
Chief Operating Officer
Los Angeles World Airports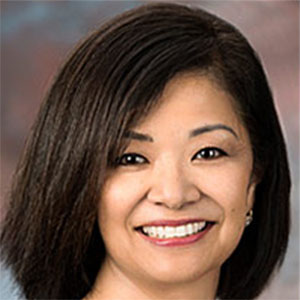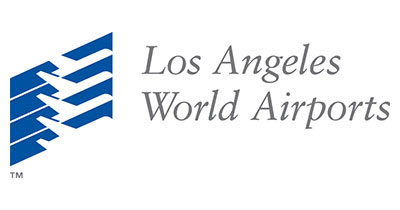 Barbara Yamamoto
Chief Experience Officer
Los Angeles World Airports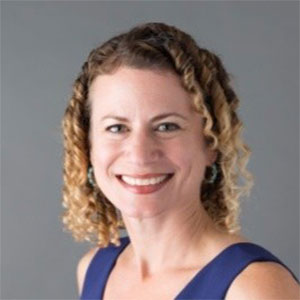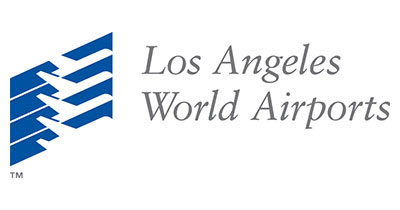 Michelle Schwartz
Chief of External Affairs
Los Angeles World Airports
12:30 - 13:45
Lunch break on the exhibition floor

Speaker Invited
Thursday 5th September
13:45 - 14:10
Post-lunch Keynote for all conference delegates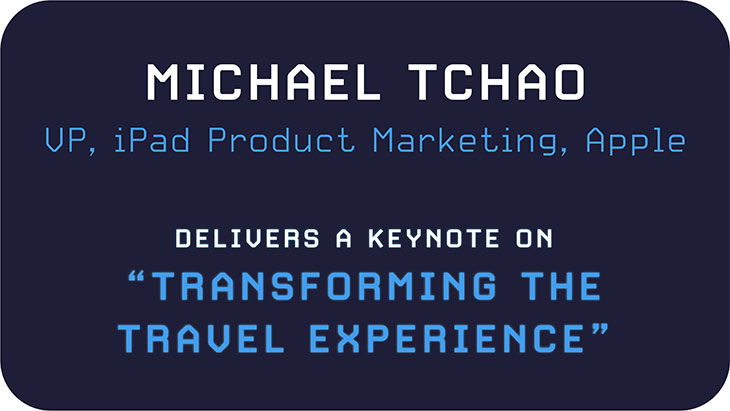 Speaker Invited
Thursday 5th September
14:10 - 15:30
Co-Creation Workshop
Fifth Working Session
How can the industry better utilize data to exceed traveler expectations?
The need for accurate insights to help shape the future of travel has never been greater and Cirium's experts analyze millions of data sets each year to help airlines, airports, governments, metasearch, travel management companies and financial institutions to predict future market demand and make informed decisions about their business strategies.
In this workshop Cirium will share insights and facilitate a discussion platform for various stakeholders to exchange thoughts, ideas, frustrations and potential ways forward that will help the industry minimise disruption, improve customer satisfaction and increase profit margins through strategic use of data and predictive analytics.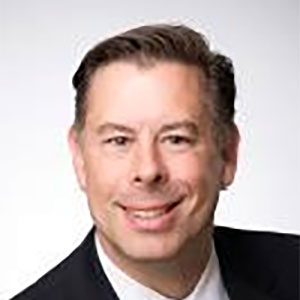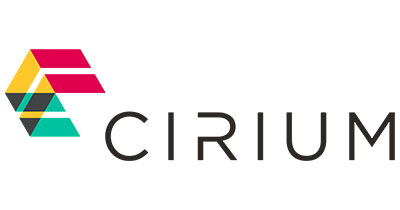 Steve Lappenbusch
Principal Product Manager
Cirium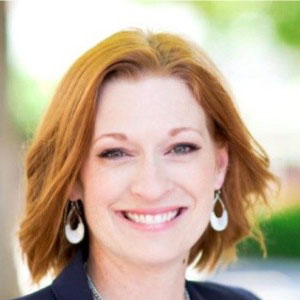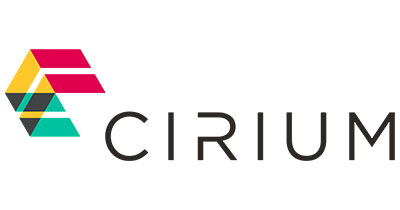 Carrie Mamantov
Marketing Director
Cirium
15:30 - 16:15
Coffee break on the exhibition floor

Speaker Invited
Thursday 5th September
16:15 - 17:30
Overcoming Baggage headaches for passengers and industry stakeholders.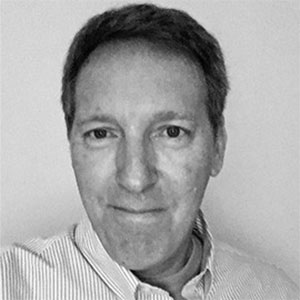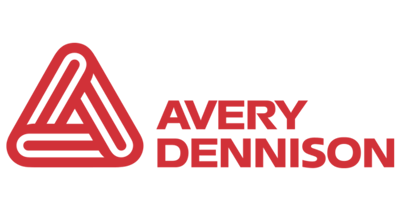 Mark Summers
Market Development Manager
Avery Dennison
What predictions, and advice, does IATA have for the industry on the future of baggage and how it's stakeholders should evolve their approach to maximise passenger satisfaction and industry efficiencies?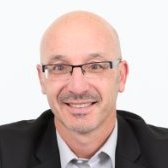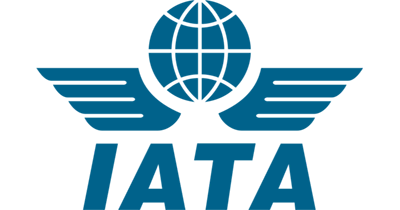 Pierre Charbonneau
Director, Passenger
International Air Transport Association (IATA)
How are Lufthansa's latest efforts in the baggage realm such as Fast Bag Drop and Baggage Lost & Found Service Areas changing its passenger satisfaction results, and what more is it considering?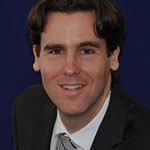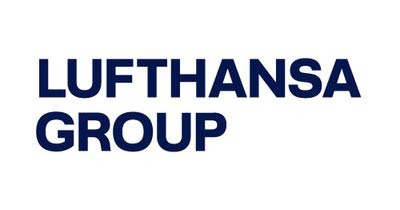 Dr. Bjoern Becker
Senior Director Product Management Ground & Digital Services
Lufthansa Group
How did Toronto Pearson Airport work with its stakeholders to ensure that its latest self-service bag-drop roll-out delivered for passengers who can still be intimidated, and confused, by new airport technologies?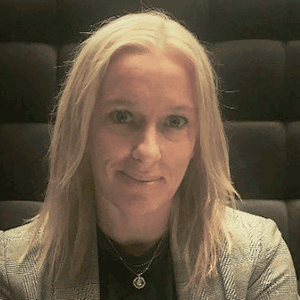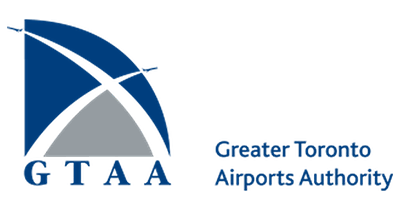 Judith MacDonald
Manager, Air Carrier Program Development
Greater Toronto Airports Authority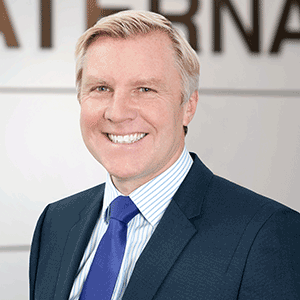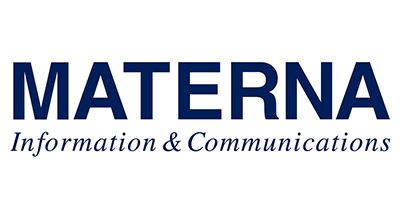 Gary McDonald
President, North America
Materna Information & Communications Corp

Speaker Invited
Thursday 5th September
19:30 - 22:30
FTE GLOBAL 2019 GALA PARTY AND FTE AWARDS
At Chateau Nightclub & Rooftop, Paris Las Vegas

Hosted by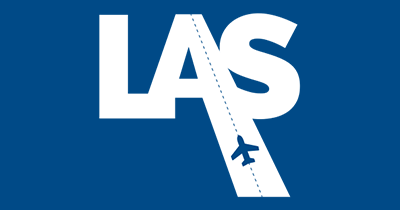 Sponsored by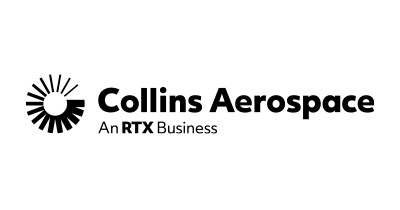 Chateau Nightclub & Rooftop, Paris Las Vegas
Hosted by McCarran International Airport and sponsored by Collins Aerospace, this year's Gala Party and Awards Ceremony will take place at Chateau Nightclub & Rooftop, Paris Las Vegas, beneath the resort's iconic Eiffel Tower. It is one of the most unique and best Las Vegas nightclubs, and provides an unparalleled outdoor nightlife experience. The event will be this year's premiere networking event, providing a perfect opportunity to unwind and network with fellow attendees in a relaxed environment. The social and networking events are open to all FTE Global delegates.
Friday 6th September
08:00 - 09:00
Breakfast, networking and exhibition showcase on exhibition floor

Speaker Invited
Friday 6th September
09:00 - 10:00
What is the latest on the roll-out plans for Hyperloop, and how complementary will it be to existing modes of travel like air-transport?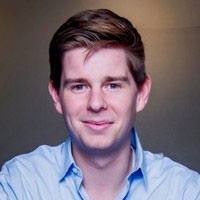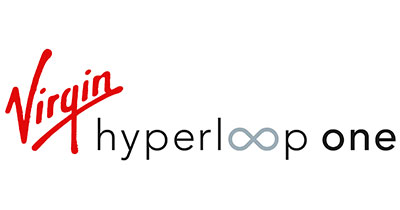 Ryan Kelly
Head of Marketing and Communications
Virgin Hyperloop One
The Future of Commerce: How Alibaba is Building an Operating System for Business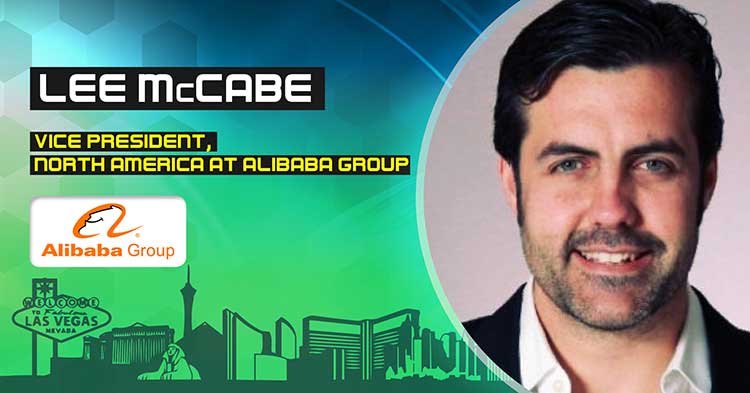 From futuristic hotels to voice assistants for cars Alibaba is disrupting many sectors – what can we learn from it, and what can we expect from it in the travel space in the years to come?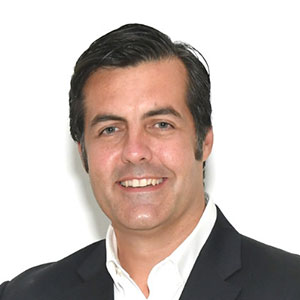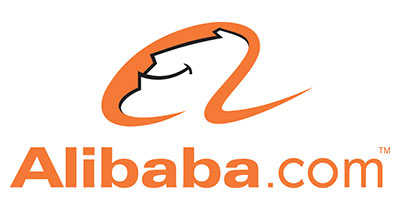 Lee McCabe
Vice President, North America
Alibaba Group
More speakers to be announced soon
10:00 - 10:30
Coffee break on the exhibition floor

Speaker Invited
Friday 6th September
10:30 - 12:00
The FTE Co-creation Forums
Seventh Working Session

We want FTE to be an industry change catalyst and we are making more efforts to facilitate actual industry collaboration at the show, as opposed to just discussing the need for it, which is why we are continuing to build the FTE Co-creation Forum three years after its successful introduction. The session will provide a discussion platform for various stakeholders to discuss how they can collaborate in key areas to enhance the end-to-end passenger experience. Delegates will be able to choose which topic they would like to discuss and then join the relevant table to exchange thoughts, ideas, frustrations and potential ways forward.
There will be groups in different working zones, each with their own captain working in a parallel sector who will lead discussions on each table and help inspire outside-the-box thinking. At the start of the session, each delegate will join one of the discussion groups. They will then play an important role in forming ideas and conclusions within that group, which will be shared by the captains through the post-event report. The conclusions will also be passed to industry associations to help influence their next steps, so the good work can live beyond our time together in Vegas.
Working groups to be announced soon
Key questions for working groups to consider:
What are the biggest challenges to improving performance in this area from each stakeholder perspective?
Taking into consideration the challenges facing each party involved, what are the best ideas for improving these areas from each stakeholder perspective?
Key points to consider when forming collective conclusions and recommendations:
What collaboration model(s) could help achieve these improvements?
What are the realistic timeframes for executing these plans?
Who should fund/lead the improvements?

Speaker Invited
Friday 6th September
12:45 - 14:00

McCarran International Airport tours
A showcase of passenger experience and design excellence – guided tours of Las Vegas McCarran International Airport T3 will start kerbside and work through the terminal and onto the apron.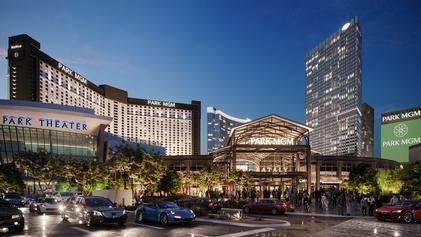 Park MGM tour
Park MGM, formerly Monte Carlo Resort and Casino, is a megaresort hotel and casino on the Las Vegas Strip in Paradise, Nevada, United States. The hotel, with a height of 360 ft (110 m), has 32 floors, featuring a 102,000-square-foot (9,500 m2) casino floor with 1,400 slot machines, 60 table games, and 15 poker tables. It is owned and operated by MGM Resorts International. The hotel offers 2,992 guest rooms, including 259 luxury suites. The Monte Carlo was converted into Park MGM between late 2016 and 2018, with the upper floors being converted into a boutique hotel, NoMad Las Vegas. This guided tour will give you an invaluable insight to the design, and guest experience, strategies behind these amazing new facilities.
Vital Event Information
Future Travel Experience Global 2019 is an independent global forum that brings together airlines, airports, government agencies, vendors, start-ups, terminal designers, architects, ground handlers, destination partners and various other travel industry stakeholders to define tomorrow's end-to-end passenger experience and business performance opportunities.
Event

Future Travel Experience Global 2019

Date

- September 2019

Location

ARIA Resort & Casino

,

Las Vegas

,

United States
Get Future Travel Experience news & updates sent to your inbox