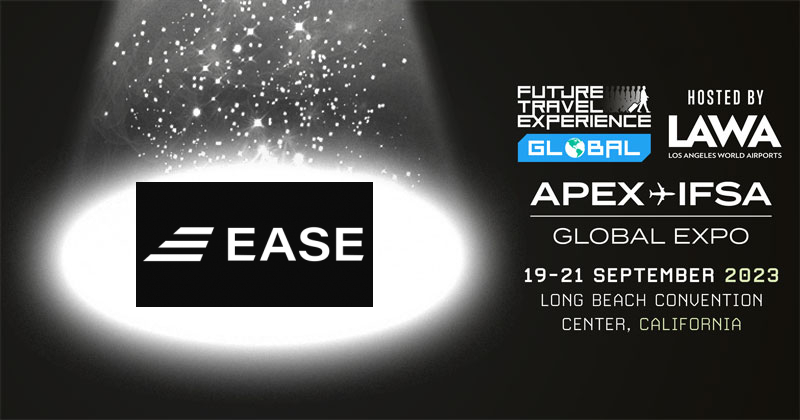 EASE | Enterprise Awareness & Situational Exceptions
Introducing EASE: Your essential data ally for airports. Tired of 'big box' tools that overlook airport intricacies? So were we. Drawing from frontline airport digital transformations, we've built EASE. Our platform consolidates complex airport data, automating its collection and visualization. The result? Actionable insights served on an intuitive dashboard, cutting down hours of work. No more data headaches, just clarity and empowerment. With EASE, you're not merely adopting a tool, but partnering with an expert team that deeply understands and caters to the airport world.
What makes your products / services stand out?
---
EASE redefines airport management with agility at its core. Our platform swiftly consolidates data from all airport sectors, presenting it in an intuitive and user-friendly dashboard. This means real-time insights are just a few clicks away, all from a software designed with user experience in mind.
Collaboration is key to our approach. By working closely with airport stakeholders, we ensure that the insights you see are both comprehensive and deeply relevant, streamlining decision-making processes.
While EASE provides localized data precision, it also offers a window to a broader airport ecosystem. This means that while you focus on individual airport dynamics, you can also tap into shared experiences and best practices when needed.
The true advantage of EASE? It's the perfect blend of speed, usability, and context. It's not just about having data; it's about having the right data at the right time and in the right format. And with EASE, that's exactly what you get.
What brings you to the EXPO this year?
---
We're thrilled to participate in an event that celebrates innovation and progress in the aviation industry. Our goal is to engage in the exchange of fresh ideas and collaborate with like-minded professionals who share our commitment to pushing the boundaries of airport operations.
EASE has made remarkable strides since its inception within the pioneering innovation hub of Cincinnati/Northern Kentucky International Airport. We take pride in joining the event's startup corner, paving the path towards a data-driven future.
Why should visitors come to your stand and what can they expect to see?
---
We're excited for attendees to experience the power of data visualization in understanding operations at a glance. Our goal is for visitors to explore the entire lifecycle of the product, from the core to advanced versions, exemplified through our partnerships with CVG Airport, and most recent partners, Reno-Tahoe International Airport and Philadelphia International Airport.
Our team, led by Managing Director Stephen Saunders, will be present to engage in meaningful discussions about the future of airports. Stephen is an award-winning aviation leader and innovator. He helped lead the internationally recognized airport innovation team at CVG Airport during his 11-year tenure. Stephen was one of the original creators of EASE, and in his role as Managing Director leads business development and strategy.
We hope you'll swing by to engage in conversation and learn more about leveraging your data!