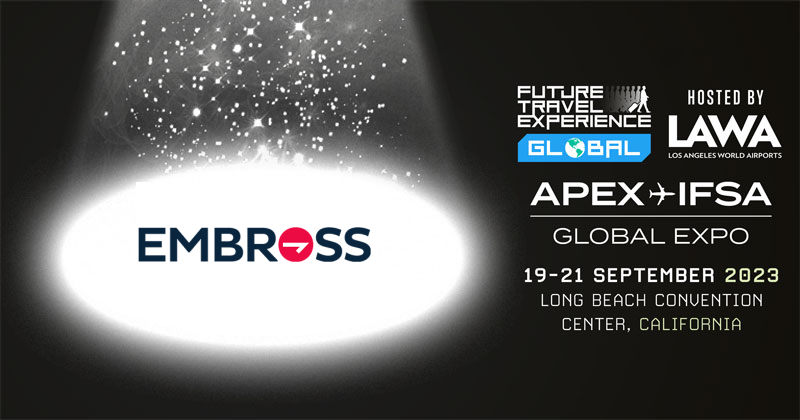 Embross is a dynamic technology company developing self-service hardware and software solutions for travel, transportation, and ticketing industries. With more than 30 years of solution design and deployment experience across multiple channels, the Embross team helps its customers improve operational capabilities, gain greater service efficiency, and embrace newer and more effective technology options. To learn more, please visit our website: https://www.embross.com/
What makes your products / services stand out?
---
Our Industry Focus:
– Our core business is self service hardware & software for travel industry
– Broadest range of dedicated aviation kiosks available
– Our own design, engineering, fabrication & assembly facilities, giving our customers access to custom fabrication options and/or kiosk modification capabilities not available with other vendors
– Our team member co-chairs IATA Common Use Working Group as Embross stays ahead & influential in all areas of Common Use Self Service
What brings you to the EXPO this year?
---
Embross has been an exhibitor at FTE for many years and looks forward to the 2023 edition. With more than 30 years of software and hardware development experience across passenger travel, Embross will be showcasing its latest end-to-end passenger solutions.
Why should visitors come to your stand and what can they expect to see?
---
Embross is one of the world's leading passenger service automation providers and delivers seamless experiences to millions of passengers each year. Powering the world's busiest airlines and airports, experience our range of biometric, self-service technologies as well as airport management solutions at Future Travel Experience 2023.
To learn more, visit us at booth E14!