Over the last decade, the introduction of self-tagging and fully automated self-service bag drop has enabled airlines and airports to reimagine the way bags are handled in the check-in hall. In many airports, rather than having to queue up to have a check-in agent print the bag tag and inject the luggage into the baggage handling system (BHS), passengers have been empowered to take care of this process on their own, often with much-reduced queuing times.
However, as passenger numbers increase, and the number of bags being brought into airport terminals rises too, airports and their airline partners are faced with the challenge of handling more passengers and bags within infrastructure that was never designed to cope with such volumes. According to IATA, by 2036 7.8 billion people are expected to use air transport and while the association has spoken of the need to address a potential "infrastructure crisis", the industry is actively embracing innovation to tackle the challenge.
Electronic bag tags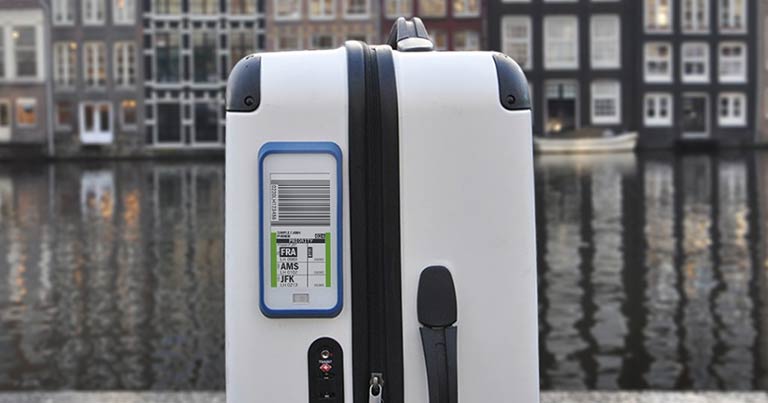 Reusable, electronic bag tags have been touted as a possible solution, or at least part of the solution, ever since Air France-KLM unveiled its eTag back in 2014. More recently, the likes of Lufthansa and EVA Air have made e-tags available to passengers via the RIMOWA Electronic Tag suitcase but uptake has been slow and a solution that will work for all passengers – economy and premium alike – has failed to gain widespread traction to date.
Keen to keep exploring the potential of e-tags, earlier this year Lufthansa Group revealed a partnership with BAGTAG, which allows passengers flying with Lufthansa, SWISS and Austrian Airlines to use a re-usable, electronic bag tag instead of traditional paper tags.
The device, which can be attached to suitcases and bags using fastening screws and a mounting plate, has an e-paper display which shows all of the relevant flight information, just like a paper bag tag. Users can check-in via the airline's Android app to receive their boarding pass and baggage tag, and using a Bluetooth Low Energy (BLE) connection the bag tag can then be transferred to the BAGTAG device.
A benefit for passengers, as well as airlines and airports, is that they can arrive at the airport with their bags pre-tagged, removing one step of the bag drop process.
End-to-end baggage delivery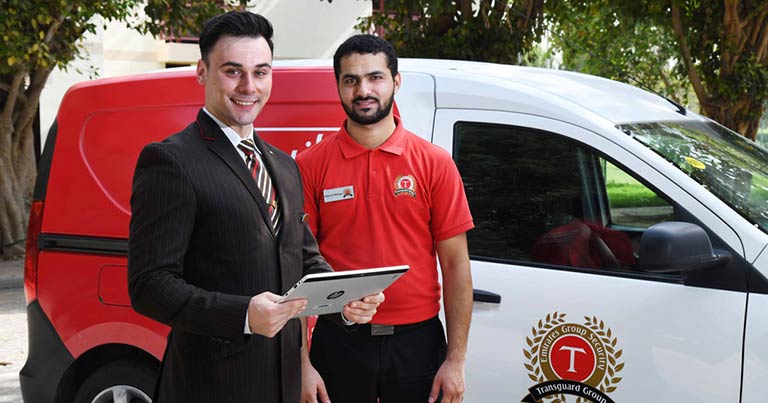 Other airlines are exploring baggage delivery services. In late 2017, American Airlines put live a service that allows passengers flying from London Heathrow Airport to the United States to have their luggage securely checked-in from any London address. This removes the need for them to bring their own suitcases to the airport; instead, after their luggage has been collected the next time they see it is at their destination airport. British Airways also offers the baggage collection and delivery service to its passengers flying from Heathrow and Gatwick airports.
In a similar vein, earlier this month Emirates unveiled it's own Home Check-in service, which allows passengers to check in for their flights and have their checked luggage collected from anywhere in Dubai. For those who book the service, an Emirates check-in agent will arrive at the preferred location to weigh and tag the bags, check-in the passengers, issue boarding passes and deliver the bags to Dubai International. Passengers can then make their own way to the airport and head directly to immigration, bypassing the check-in desks upon arrival.
While these remote baggage check-in and delivery services come at a cost to passengers, they do offer more convenience and they can also help to reduce the number of bags being brought into the check-in hall, which can help to free up some all-important capacity.
Remote and pop-up bag drop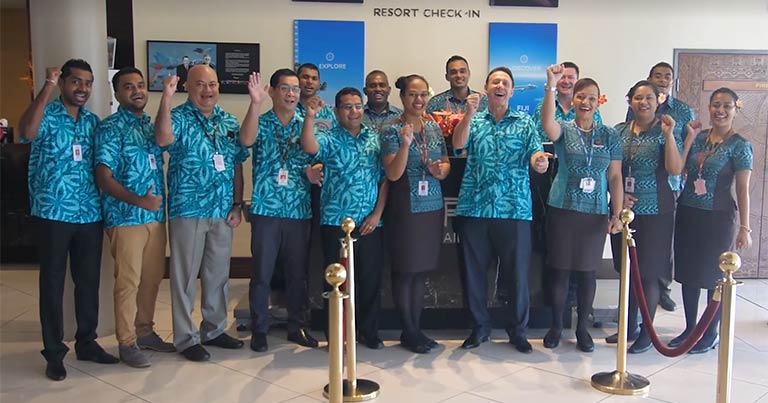 Elsewhere, some airlines have rolled out their own remote baggage check-in services. Following a successful trial last year, Virgin Australia is launching its pop-up check-in and baggage drop service at major Australian airports. The service, which makes use of cloud technology, provides passengers with the convenience of baggage check-in away from the airport at locations such as cruise ports, conference venues and hotels. Ensuring secure and convenient transport of luggage straight to the airport and reduce waiting times in the check-in hall are among the airline's motivations.
Elsewhere, Fiji Airways recently introduced Resort Check-in, which is initially available to guests staying at the Sofitel Fiji Resort and Spa on Denarau Island. Resort Check-in offers Fiji Airways' passengers the option of checking in their bags in the hotel lobby before they travel to the airport. The bags are then transferred to Nadi International Airport and the next time passengers see their luggage is on the reclaim belt at their destination airport.
Remote bag drop is hardly a new idea – McCarran International Airport, for instance, has offered offsite bag drop in Las Vegas for a number of years – but recent projects suggest it still holds potential.
Autonomous baggage vehicles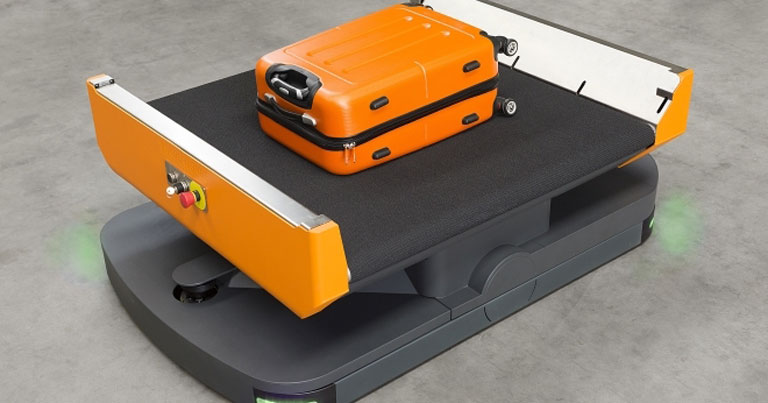 While each of these solutions has the potential to ease the baggage process for those passengers who opt to make use of them, some industry players are considering more revolutionary approaches.
When FTE spoke to Dubai Airports' EVP, Technology and Infrastructure, Michael Ibbitson, last year, he hinted at the possibility of replacing traditional baggage handling systems with baggage handling robots that can move individual bags to where they need to be in order to increase efficiency in the back-end of the airport.
Fast-forward a few months and Rotterdam The Hague Airport and Vanderlande announced that "intelligent automated guided vehicle technology" will soon be trialled at the Dutch airport. In essence, each vehicle within the fleet will carry a single bag and determine the most optimal route through the airport for that piece of luggage. While the concept of decentralising the baggage handling system is early-stage, there is clearly an appetite within the industry to explore how exactly it could help to increase baggage handling capacity and efficiency.
Future-proofing baggage handling
It may be too early to predict if and when each of these solutions is likely to gain widespread uptake within the industry, but it is clear that airlines, airports and their partners are in no doubt that the existing baggage handling process is in need of modernisation to support future growth and satisfy passenger demands.
All of these projects are being undertaken at a time when baggage tracking is also in the spotlight – IATA Resolution 753 comes into force on 1 June 2018 – adding yet another layer to the discussion around the future of baggage.
Of course, deciding which baggage solution to invest time, money and resource in can be a difficult decision for airlines and airports, which is why FTE is hosting a dedicated "Future Airports and Baggage Summit" at the upcoming FTE Europe event in Dublin (6-8 June). These topics, and many others, will be towards the top of the agenda.