Waiting around is, unfortunately, an unavoidable part of the airport experience. If you're not standing in a queue, you will more than likely be sitting down, waiting for a flight information display screen to update, or for the go-ahead to start boarding the aircraft. For too long, time spent in an airport has been considered time wasted, especially for those travelling on business.
However, in response to passengers' insatiable appetite for constant connectivity and the determination among business travellers to remain just as productive while on the road (or in the air), airports and airlines have been taking inventive measures to keep them occupied. Here we highlight some of the most impressive examples from the last few months.
Thinkpods and Workboxes for business travellers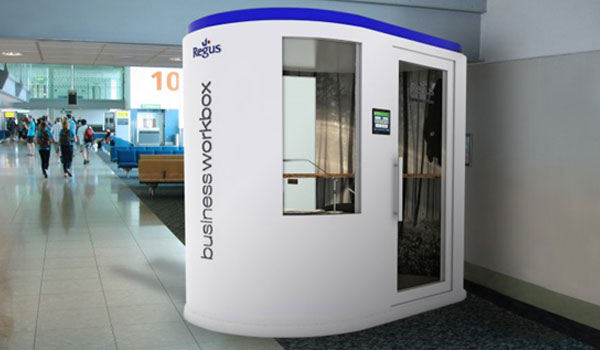 First there were sleeping pods for passengers to take a rest in the privacy of a small standalone 'room'. Now passengers can set up in a miniature office at the gate, or at private workstations in dedicated lounges. Over the last two months, the two busiest airports in the United Kingdom have announced that travellers wishing to create a private office environment in the airport terminal can do exactly that.
At Heathrow Airport, the new Terminal 5 business centre will include individual workstations known as 'thinkpods', while Gatwick Airport will install four-square-metre Business Workboxes – essentially mini offices where passengers can send emails or make last-minute phone calls before boarding. So rather than resenting the time spent at the gate, passengers can carry on working as if they are in their own office.
Across the city at London City Airport – a popular airport among business travellers – the first ever Bloomberg Hub in an airport will soon open, offering Wi-Fi connectivity and ensuring passengers can keep up-to-date with the latest business and financial news while waiting for their flight.
Relaxation areas, yoga and city tours for leisure travellers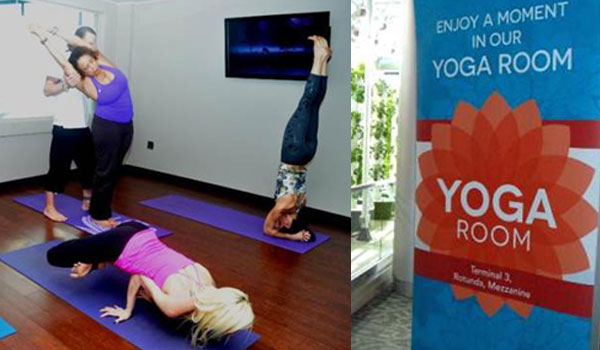 It's not just business travellers that airports and airlines are keen to keep occupied. At Terminal 3 at Chicago O'Hare International Airport, passengers can de-stress in a dedicated Yoga Room. Complete with yoga mats, video tutorials and easy access to a flight information display screen, travellers can remove themselves from the hectic airport environment and take time to relax before continuing their journey.
Elsewhere, Helsinki Airport has developed an entire Relaxation Area, with silence chairs, pods and sleeping tubes, and with an ambience specifically created to reflect Finnish culture. Munich Airport has also opened a new free-to-enter Recreation Area in Terminal 2, complete with 34 reclining seats and 20 workstations, while back in the US tired travellers can make use of a nap centre at Dallas/Fort Worth International Airport, which is equipped with nine sleep suites that can be rented for anything between one hour and an overnight stay.
Then there is the great freebie offered by Turkish Airlines to transfer passengers with a wait of six hours or more – a complimentary tour of Istanbul – a great example of how time spent waiting for a flight can, in fact, become a memorable part of the travel experience.
Also deserving of a mention is Singapore Changi Airport, which offers an array of options to keep passengers entertained while they wait for their flight. Among the features are the world's first airport Butterfly Garden, a movie theatre and even a rooftop swimming pool.
Charging points for smartphones, laptops and tablets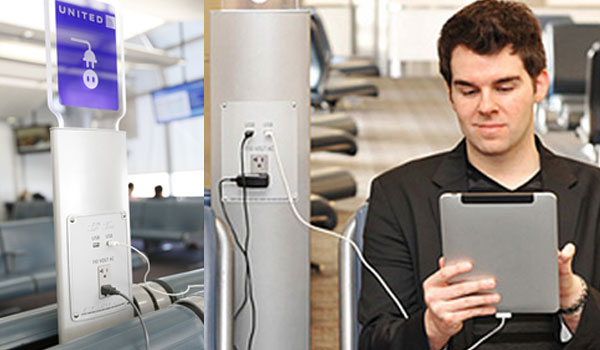 Meanwhile, in the United States, United Airlines has become the latest carrier to recognise the importance of personal electronic devices (PEDs) to the modern traveller, and recently announced that it will install almost 500 charging stations at gates across a variety of airports.
Following in the footsteps of the likes of Delta Air Lines, which has installed similar facilities at a number of the airports it serves, including its top 20 busiest airports in the US, United is keen to ensure passengers are able to charge up their laptops, smartphones, tablets and e-readers while they wait for their flight, allaying fears of the battery dying mid-journey.
Airport lounges with a sense of place and an element of fun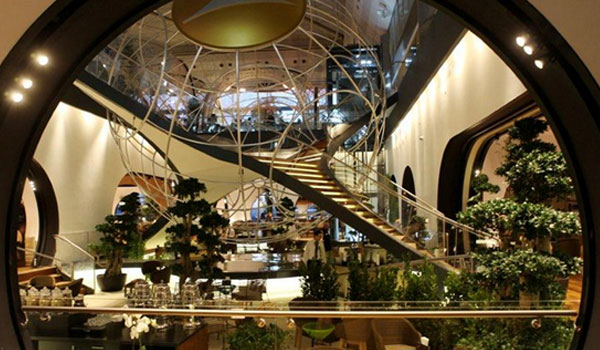 The traditional airport lounge may not necessarily be considered an innovative approach to improving the passenger experience, but the way in which airlines are making a concerted effort to ensure the facilities reflect the destination definitely is.
At Tokyo Haneda Airport, for example, passengers can relax in the recently refurbished Sakura Lounges, which have been designed around the themes of 'Heart of Japan' and 'Japanese Hospitality', and which include locally inspired decorations, artwork and food, plus views of downtown Tokyo. The idea at the centre of the refurbishment was to create an environment that reflects the country itself.
Again, Turkish Airlines provides an example of good practice in this area, with its new, flagship Turkish Airlines Lounge Istanbul at Atatürk Airport, which boasts a tea garden reflective of those found in Istanbul, a miniature model of the city, Turkish cuisine, and even a golf simulator and billiards table.
Using proactive communications to help passengers relax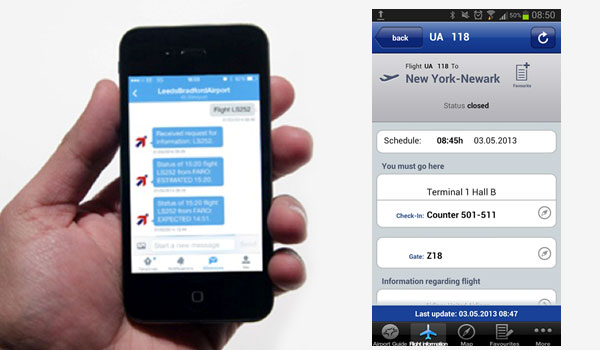 While passengers make use of these thinkpods, resting areas, city tours and location-inspired lounges, they will naturally have to keep an eye out for flight and gate updates. Again, this is something that airports and airlines are starting to more commonly factor in, with mobile-based solutions emerging that can help to contribute to a calmer, more productive airport experience.
The sharp increase in the number of travellers flying with at least one personal electronic device, such as a tablet or smartphone, has created an ideal opportunity for airports and airlines to proactively communicate with them throughout the journey.
Leeds Bradford International Airport has introduced a Twitter-based 'tweeting departure board' that proactively sends passengers information relevant to their flight, and easyJet has added push notifications to its iPhone app, meaning passengers can choose to be notified when their flight status changes, rather than having to sit and stare at the flight information display screen.
Among others to have embraced these mobile-based opportunities are Frankfurt Airport, which has also added push notifications to the latest version of its smartphone app, and SEA Aeroporti di Milano, which offers a similar service at Milan's Linate and Malpensa airports.
Embrace innovation to enhance passenger experience
Airlines and airports are often accused of not doing enough to help create a positive passenger experience, but these examples provide welcome evidence that the overall experience is becoming more of a priority for the industry. In nearly all cases, these initiatives are a win-win for the travel facilitators involved, because a vast improvement to the passengers' airport experience can be achieved at relatively little cost.
For instance, the Relaxation Area at Helsinki Airport makes use of terminal space that was previously unused; the Bloomberg Hub at London City Airport is being funded by Bloomberg, which is keen to increase brand awareness among an ideal target audience; and Turkish Airlines can afford to offer free tours of Istanbul thanks to a mutually beneficial partnership with TourIstanbul. All evidence that keeping passengers occupied and allowing them to make the most of their time in the terminal can be achieved through just a little innovation.