In recent months, improving the airport experience has moved beyond just offering self-service facilities at each checkpoint, to using the very latest technologies to interact with and empower passengers at every stage of their airport journey. Ranging from iBeacons and wearable technology, to interactive digital displays and airport-wide Wi-Fi-based tracking solutions, airports and airlines have taken a giant leap towards creating a digitally-enabled, personalised, next-generation airport experience.
American Airlines, easyJet, Virgin Atlantic and Japan Airlines lead the way with iBeacons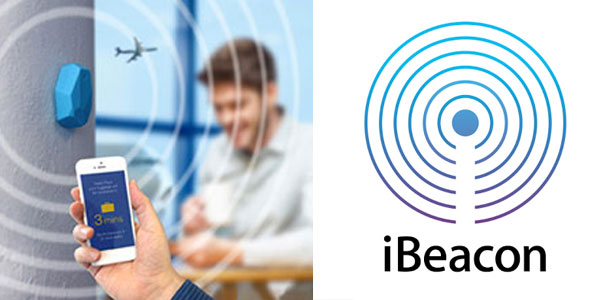 When a new technology arrives on the scene, it often takes a number of years to gain the traction it needs to realise its full potential. Take Near Field Communication (NFC) as an example. The technology has been touted as the "next big thing" for a number of years without yet gaining the widespread uptake it initially seemed destined to achieve.
However, this year has seen iBeacons come to the fore, and unlike NFC, the technology has quickly emerged as a popular tool among travel industry stakeholders. And the key to its rise seems to be the fact that a variety of uses have already been highlighted. American Airlines is using iBeacons to improve wayfinding at Dallas/Fort Worth Airport (you can hear more about this from the airline's Director of Mobile Apps and Wearables, Phillip Easter, at FTE Global 2014), easyJet is using them to send location-specific messages to passengers' smartphones, Japan Airlines is tracking members of staff in the gate area, and Virgin Atlantic is using iBeacons to improve the airport experience for its premium passengers. With so many use cases already apparent, and even more likely to emerge in the coming months, iBeacons appear to be far more than just a short-term fad.
Interactive digital displays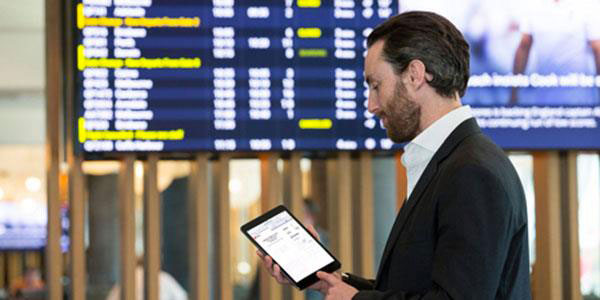 The rise of airport and airline apps, and the widespread preference among passengers to search for and consume information via their mobile devices, had some people questioning whether digital displays in airports would soon become a thing of the past. Instead, quite the opposite is happening, as airports and suppliers have identified that smartphones and digital displays can actually complement one another.
A great example is Qantas, which has just launched QView, a digital experience for premium passengers that is enabled by synchronising electronic devices with the digital displays in lounges. If a passenger is reading a news story on their tablet, for example, it can also be displayed on the digital screen in the lounge, alongside real-time gate and boarding information, meaning all the information they need can be found in one place.
Also in Australia, we have seen a trial involving Google, in which passengers could use NFC or QR codes to interact with dozens of digital billboards to access the Google Play store and download content via the airport Wi-Fi. Then you have the likes of Los Angeles International Airport's digital, multi-sensory experience in the Bradley West Terminal, which allows passengers to interact with the infrastructure using smartphones and tablets. The digital traveller is clearly the future, so expect to see airports finding innovative ways to allow them to interact with their surroundings going forward.
Predictive modelling and Wi-Fi networks for passenger tracking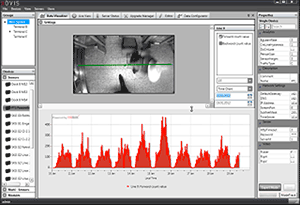 Tracking passengers throughout the airport has a number of benefits, ranging from knowing how many people are in a specific retail area, to proactively managing bottlenecks as queues start to build up at certain checkpoints. At Copenhagen Airport, for instance, sensor-based predictive modelling is used to measure the passenger flow and waiting times, allowing the airport to allocate staff and optimise every inch of the terminal based on the number of people in one area at any given time.
Elsewhere, Finavia has also announced that it will be the first airport to track passengers via their smartphones throughout the entire airport journey, from the car park to the departure gate, both to manage queues and to create new commercial opportunities through the ability to interact with passengers based on their location. These technologies may not be seen directly by passengers, but they can certainly help to contribute to a less stressful, more personalised experience for them in the terminal.
Wearable technology – smartglasses and smartwatches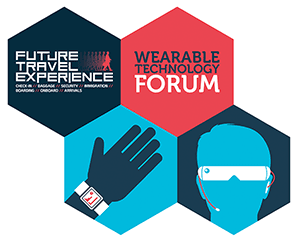 A list of the new technologies that will play an important role in defining the airport experience of the future wouldn't be complete without a mention of wearable technology. Virgin Atlantic led the way with the first trial of its kind in London Heathrow's Upper Class Wing, and has since announced that it will "productionise" Google Glass. The likes of Vueling, Iberia and airberlin already offer smartwatch boarding passes, Copenhagen Airport has undertaken a passenger-facing trial of Google Glass, and Japan Airlines has equipped select members of staff with smartwatches as part of an ongoing trial.
With Google Glass set to drop in price as its various uses in the enterprise space continue to be highlighted, and with other players such as Vuzix and Droiders – both of which will address delegates at FTE Global 2014 – making significant advancements in this space, it won't be long before these wearable technology trials become permanent implementations.
Learn more about how your airline or airport can make use of new technology to improve the passenger experience at FTE Global 2014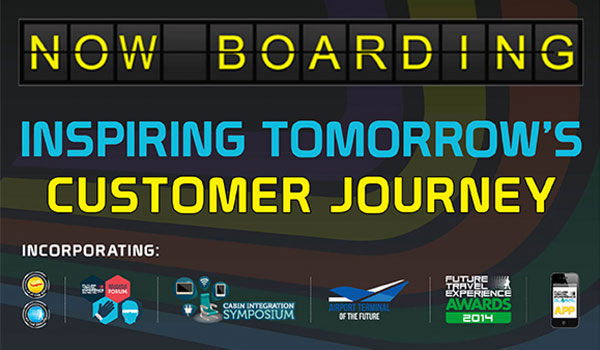 At FTE Global 2014, which will take place in Las Vegas from 24-26 September 2014, a number of the industry's leading airlines, airports and suppliers will share how they are using new technologies to improve the passenger experience, and share their visions for the future.
In the New Technology Forum, the likes of American Airlines, Air France-KLM, Changi Airport Group, IBM and BEEKS Proximity Solutions will share their experiences of working with iBeacons, tablets, cloud-based mobility solutions and other new technologies to improve the airport experience.
Meanwhile, the likes of Virgin Atlantic, Vuzix, Droiders and SITA will address delegates in the first-of-its-kind Wearable Technology Forum, which will address the question: 'Is wearable technology a fad or, as recent evidence suggests, a powerful new tool in travel?'