At Future Travel Experience, we always start the year by assessing the technologies and trends that will shape the aviation industry over the next 12 months and beyond. Here we highlight some of the hot topics that airports and airlines should keep an eye on in the year to come.
Biometrics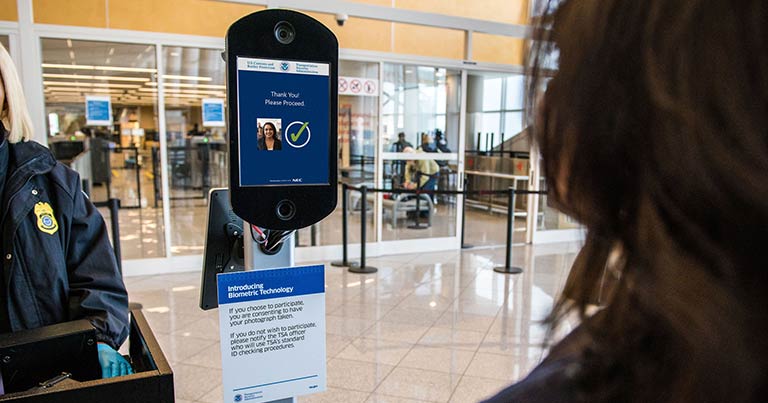 Biometrics has become less of a buzzword and more of a reality in the past year with a number of initiatives coming to fruition and trials taking place across the world. Among the US airlines committed to exploring new and innovative ways to improve passenger processing and the customer experience through biometrics are Delta Air Lines and American Airlines. Delta, in partnership with U.S. Customs and Border Protection (CBP), Hartsfield-Jackson Atlanta International Airport (ATL) and the Transportation Security Administration (TSA), recently unveiled the first biometric terminal in the United States at ATL Terminal F. Meanwhile, American Airlines has become the latest carrier to trial biometrics at Los Angeles International Airport (LAX).
A number of international airports, including the likes of Changi Airport, Heathrow Airport and Hong Kong International Airport have also launched major biometric-related projects that will play a crucial role in shaping the passenger experience for years to come. Considering the growth projections for Indian aviation, Bengaluru International Airport, the third biggest airport in the country in terms of passenger numbers, has also joined the club and is investing in biometrics to support the momentum of its growth. In a recent interview with FTE, Satyaki Raghunath, Chief Strategy & Development Officer, Bangalore International Airport Ltd. (BIAL), shared his vision: "In essence, your face will become your boarding pass."
Looking ahead, in the first half of 2019, Dallas/Fort Worth International Airport is launching a trial of biometric technology at every stage of the passenger journey together with World Travel & Tourism Council, American Airlines, Hilton, and MSC Cruises. Elsewhere, Emirates is also gearing up to launch a so-called "biometric path", which will offer its passengers a smooth and seamless airport journey at the airline's Dubai International hub.
At last year's Future Travel Experience Global conference and exhibition, British Airways Senior Design Manager Raoul Cooper led a Jump Seat debate as part of an ongoing effort to explore and define the future role of biometrics technology in travel. You can see the key takeaways from the debate here.
During 2019, it will be interesting to see how biometrics will bring the industry together to create the airport of tomorrow.
Blockchain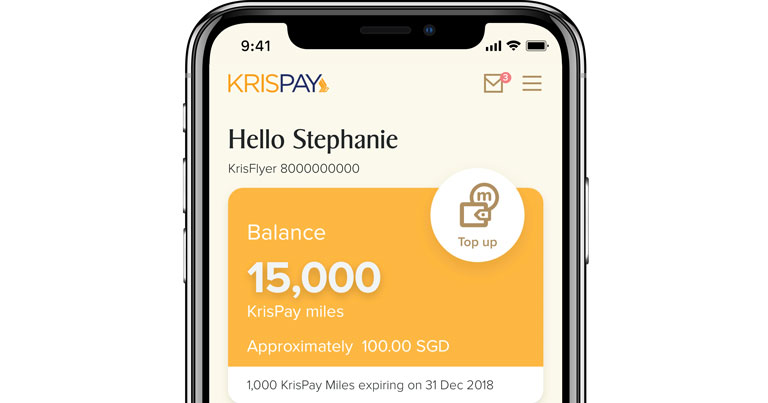 According to SITA's 2018 Air Transport IT Insights, 34% of airports are planning blockchain research and development programmes by 2021. One area in which airports see blockchain's potential is the ability to help improve passenger identification processes, in part by reducing the need for multiple ID checks.
Indeed, we saw a number of exciting initiatives exploring the potential of blockchain emerge in 2018, including Lufthansa Innovation Hub's Aviation Blockchain Challenge. Last year, Singapore Airlines Group's frequent flyer programme, KrisFlyer, launched KrisPay, which it claims to be "the world's first blockchain-based airline loyalty digital wallet".
In another initiative, which took place in late 2017, we saw Geneva Airport, British Airways, Heathrow Airport, Miami International Airport and SITA Lab join forces in a collaborative project to explore if and how blockchain technology can help to create a "single source of truth" for flight data.
It is still early days for the technology, and its potential is sometimes over-hyped, but in 2019 we can expect more blockchain-related announcements and trials as airlines and airports continue to explore how it might be able to positively impact the industry.
Interested in the latest technologies and trends? Sign up to our newsletter >>
Robotics & Autonomous Vehicles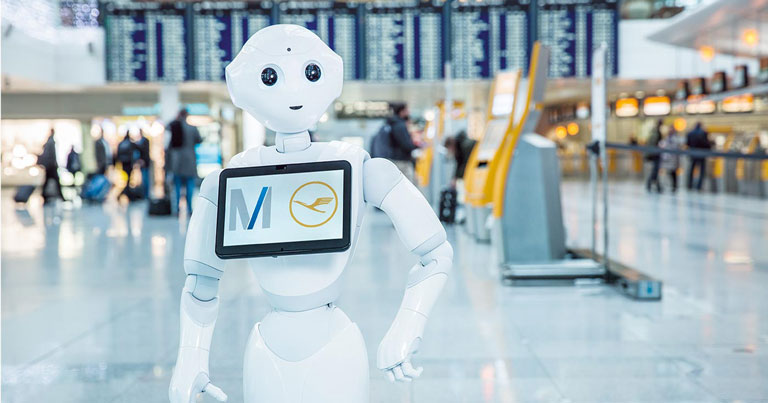 Robots are becoming a more and more common sight in airport terminals. From Seoul to Seattle to Munich, the past few years have seen airports around the world adopting robotics to engage with customers and optimise efficiency.
Asian airports are currently leading the way, with examples such as Incheon Airport's Airstar robot, Haneda Robotics Lab's portfolio of robots, as well as Vistara's 'Rada' robot, which last year became the first robot to appear in an Indian Airport. Elsewhere in Europe, we saw Josie Pepper, Munich Airport's humanoid robot, also come to life. Robotics could also have a big role to play in the baggage handling sphere. In fact, at Rotterdam The Hague Airport, autonomous baggage handling carts, or baggage robots, are already being trialled.
Thanks to artificial intelligence and machine learning, many of these robots have the ability to learn and expand their knowledge, so they can provide more relevant information to passengers and additional operational benefits to airports and airlines. So, as more airports adopt this trend, the technology will play a crucial part in strengthening the relationship between passengers and airports throughout 2019.
Artificial intelligence (AI)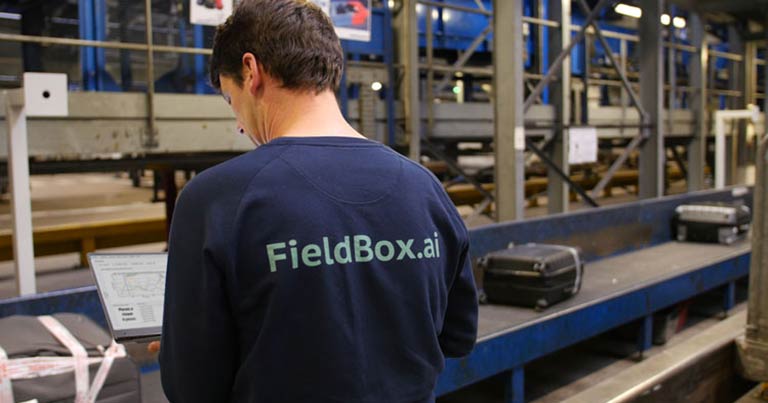 Artificial intelligence is about far more than robots, though. A number of airlines and airports have already launched AI-powered products, such as chatbots and virtual assistants. The question now lies in whether this technology can further revolutionise customer service and optimise efficiency.
Groupe ADP, for instance, is one such company that is planning to further explore the potential of AI. In a recent interview with FTE, Sébastien Couturier, Head of Innovation & Corporate Venture, Groupe ADP, shared his views. "AI could be applied tomorrow to every layer of the operational infrastructure, as we see with the new trend in the smart building sector, in robotics, or in autonomous vehicle technologies," he said.
We're expecting to hear of more developments in this space throughout the year as AI continues to gain further traction across the industry.
Interested in the latest technologies and trends? Sign up to our newsletter >>
Immersive experiences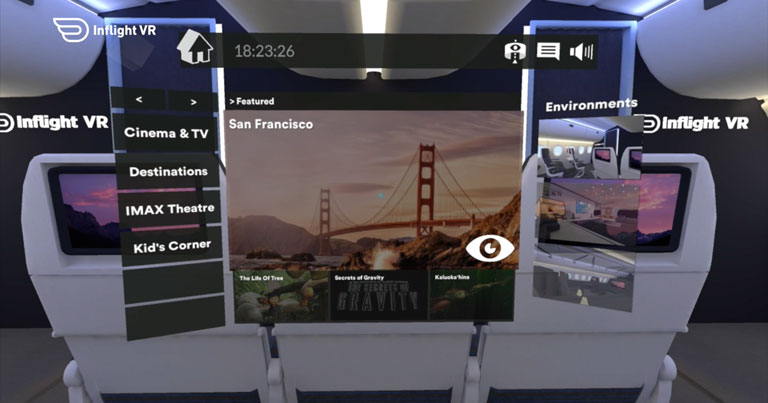 With consumers becoming more accustomed to using virtual reality (VR) products such as Oculus, Google VR, and PlayStation VR, as well as augmented reality (AR) enabled smartphones, some airports and airlines have taken up the task to create more immersive experiences both in the terminal and in-flight.
Last year, Inflight VR claimed that it has become the first company to introduce a "motion sickness-free" VR inflight entertainment (IFE) solution. The solution has been tested by Iberia in its Premium Lounges at Madrid Airport and onboard select flights. Elsewhere, Etihad and Emirates are among those to have trialled VR headsets in airport lounges, while Alaska Airlines has partnered with SkyLights to trial VR IFE.
Clearly, a number of airlines see some potential in AR and VR, but the jury is still out as to whether the technologies will bring about entirely new forms of inflight and in-lounge entertainment that will stand the test of time.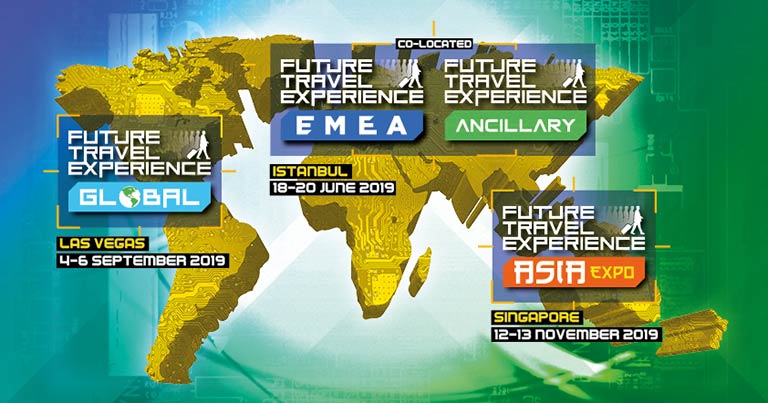 Voice technology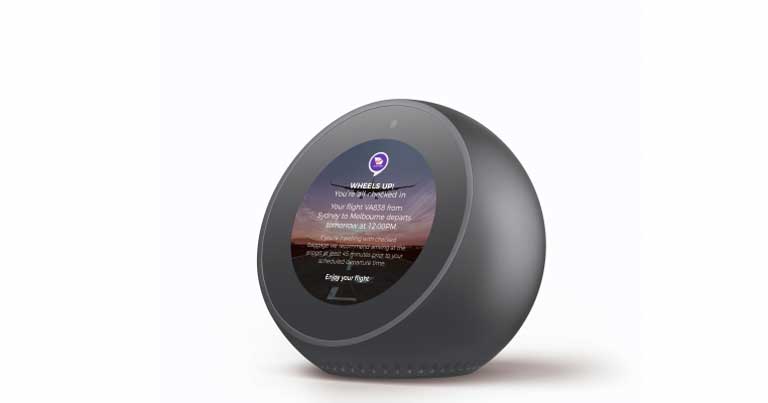 Voice technology, or voice recognition technology, is becoming embedded in our everyday lives thanks to the likes of Amazon Echo, Google Home and Apple's Siri, and it's slowly becoming the norm to casually interact with the technology.
In 2018, joining this trend were Heathrow Airport, which has empowered travellers to ask Alexa for live flight status information, gate updates and details on arrivals and departures, as well as Virgin Australia, which became the first airline outside of North America to launch voice check-in through Amazon Alexa. Just this week it has been announced that United Airlines' customers can now use Google Assistant to start the check-in process simply by saying "Hey Google, check in to my flight".
The potential here is huge and voice technology is likely to have a significant impact on the relationships between businesses and their customers – ranging from the way information is requested and shared to how payments are made. Indeed, we can expect that voice technology will have an important role to play in creating a frictionless, more personalised travel experience from home to gate.
Interested in the latest technologies and trends? Sign up to our newsletter >>
Cybersecurity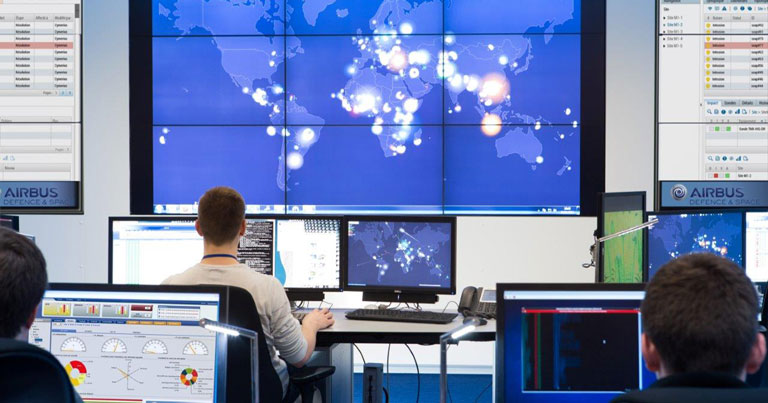 Parallel to the ongoing digitalisation within the air transport industry, the number of cyber attacks on companies in the community continues to grow. Among the recent initiatives to strengthen cybersecurity include the opening of Munich Airport's Information Security Hub, and Airbus and SITA's Security Operations Center Services.
"Cyber attacks are a very real threat, with the potential for huge knock-on effects in an industry as interwoven as the air transport industry," said Vivien Eberhardt, Director, SITA Cybersecurity in an interview with FTE in 2018. "Layers upon layers of infrastructure could be impacted, with the consequence on global travel reverberating across the world. That is why the industry has placed such a high priority on cybersecurity to ensure that it stays one step ahead of a potential attack."
It is essential for the industry to adopt a shared approach to tackling cybercrime, so it is to be expected that in the year ahead we will hear a lot more about how the sector is developing a far more unified approach.
Onboard connectivity – more airlines will start to realise the financial benefits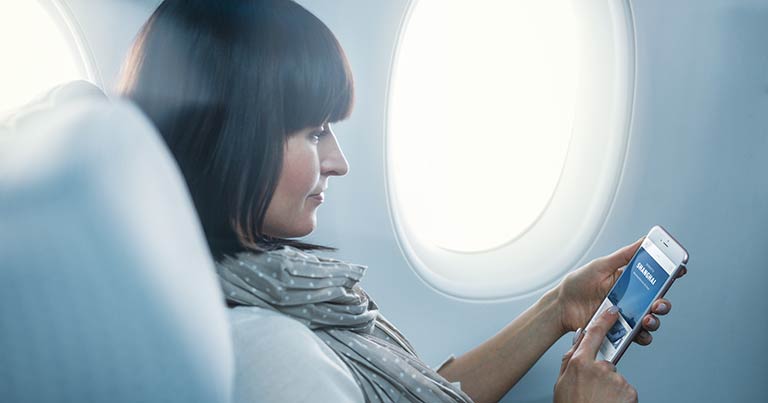 The number of airlines rolling out inflight connectivity (IFC) continues to rise. Last year's Wi-Fi Report by Routehappy showed that 82 airlines around the world now offer inflight Wi-Fi – a 17% increase on 2017. This is undoubtedly good news for passengers, who are becoming more and more dependent on connectivity. But beyond the obvious benefits for passengers also lies the potential for a strong financial driver for airlines.
Finnair, for instance, is a leader in developing onboard ancillary offerings. The Finnish flag carrier's main inflight ancillary revenue streams are food and beverage, travel retail and upgrade sales, however, increasingly these services are also being promoted via the carrier's complimentary inflight Nordic Sky Wi-Fi portal and inflight entertainment system.
It comes as no surprise that the Asian consumer has become a big focus for the airline, as the trend shows that ancillary revenues are higher on Asian routes. Sari Nevanlinna, Head of Ancillary Business, Customer Experience, Finnair previously told FTE: "Localisation is really important to catch the attention of our Asian customers." To target Chinese shoppers, Finnair has also launched Alipay and is making efforts to localise the tone of voice of its marketing strategy, and enter local platforms such as WeChat.
Improved onboard connectivity also opens new opportunities for partnerships with online streaming services, including the likes of Netflix and Amazon Prime. While it might take a few more years for the benefits of the fully connected aircraft to be realised, we can expect 2019 to be a pivotal year for new partnerships in this space.
Interested in the latest technologies and trends? Sign up to our newsletter >>
Assistive technology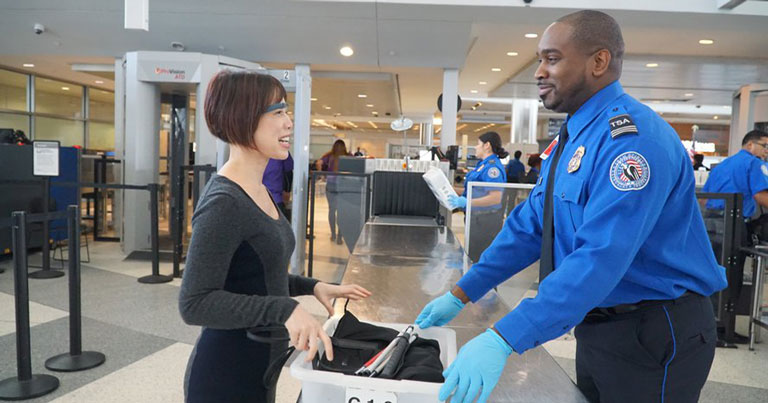 Technological advancements are also helping to bring about a much-needed change in the way airlines and airports assists travellers with additional needs. Airports and technology companies around the world are already taking welcome action. Edinburgh Airport, for instance, has released an app (developed by Neatebox), which allows passengers to personalise the assistance they require by setting up a profile and requesting assistance in advance of their travel. Several other airports including Houston, Seattle-Tacoma and Heathrow, are among the latest to join technology company Aira's network, which strives to provide a more accessible passenger experience to blind and low vision travellers through smart glasses and an app. In 2019, we can expect more airports to join this trend as there is much urgency to make travel inclusive for all.
Pioneering commercial partnerships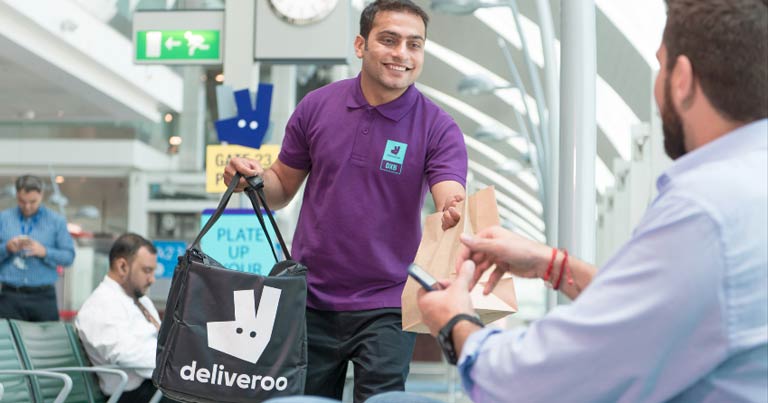 As part of their efforts to find innovative ways to best serve passengers, airports are increasingly investing in strategic partnerships with some of today's leading forces in retail and customer service.
Last year, Dubai International Airport became the first airport to partner with Deliveroo, one of the global leaders in food delivery. The unique concept – named DeliverooDXB – which was trialled at the airport, enabled passengers to get freshly-prepared food delivered straight to their boarding gates within minutes of ordering. Amsterdam Airport Schiphol in partnership with HMSHost International also followed suit. Tanja Dik, Director of Consumer Products & Services at Amsterdam Airport Schiphol, stated that one of the motivations was to explore a more practical side, as it could potentially help the airport overcome the fact that space for additional catering outlets is limited. "That's why we come up with innovative concepts like this and keep a close eye on trends in technological and digital developments," she said. "If we see opportunities, we'll then implement them in the hope that we can improve the passenger experience even further."
There is also some speculation that the recently introduced Amazon Go concept could soon appear at airports. Indeed, Amazon Go's slogan "No Lines, No Checkout" would seem to be an ideal fit for the airport environment.
To help you keep on top of the latest technologies and trends in the air transport and travel industry, Future Travel Experience will bring its renowned conferences and expos to Istanbul, Las Vegas and Singapore in 2019. Mark your diary for FTE EMEA & FTE Ancillary (Istanbul, 18-20 June), FTE Global (Las Vegas, 4-6 September), and FTE Asia EXPO (12-13 November, Singapore). You can also learn from the industry's first-movers throughout the year by joining the FTE Innovation & Startup.